Video: In conversation with billionaire Northland Properties director Mitch Gaglardi
A £30 million investment is always risky. But to make such a commitment in the midst of one of the most turbulent economic climates takes chutzpah.
That's something Canadian billionaires the Gaglardis have in bucketloads.
When the family initially thought about expanding their Sandman brand into Scotland, the Granite City seemed like the perfect location. Rooms were going at premium prices and an entire hotel selling out was not an unusual occurrence.
Eyeing up a former university building in the heart of the action, Northland Properties was ready to capitalise on one of the most lucrative sectors in Aberdeen.
But just as the sale was going through, the oil price crashed and Aberdeen's once booming economy flatlined.
Now five years later the city may not have made a full recovery but the firm's commitment to the city remains strong. Having only opened six months ago the team has still managed to scoop five gongs at the Scottish Hotel Awards regional ceremony in Edinburgh including best manager, best bar dining, best city hotel, best hotel bar for beer and best contemporary hotel bar.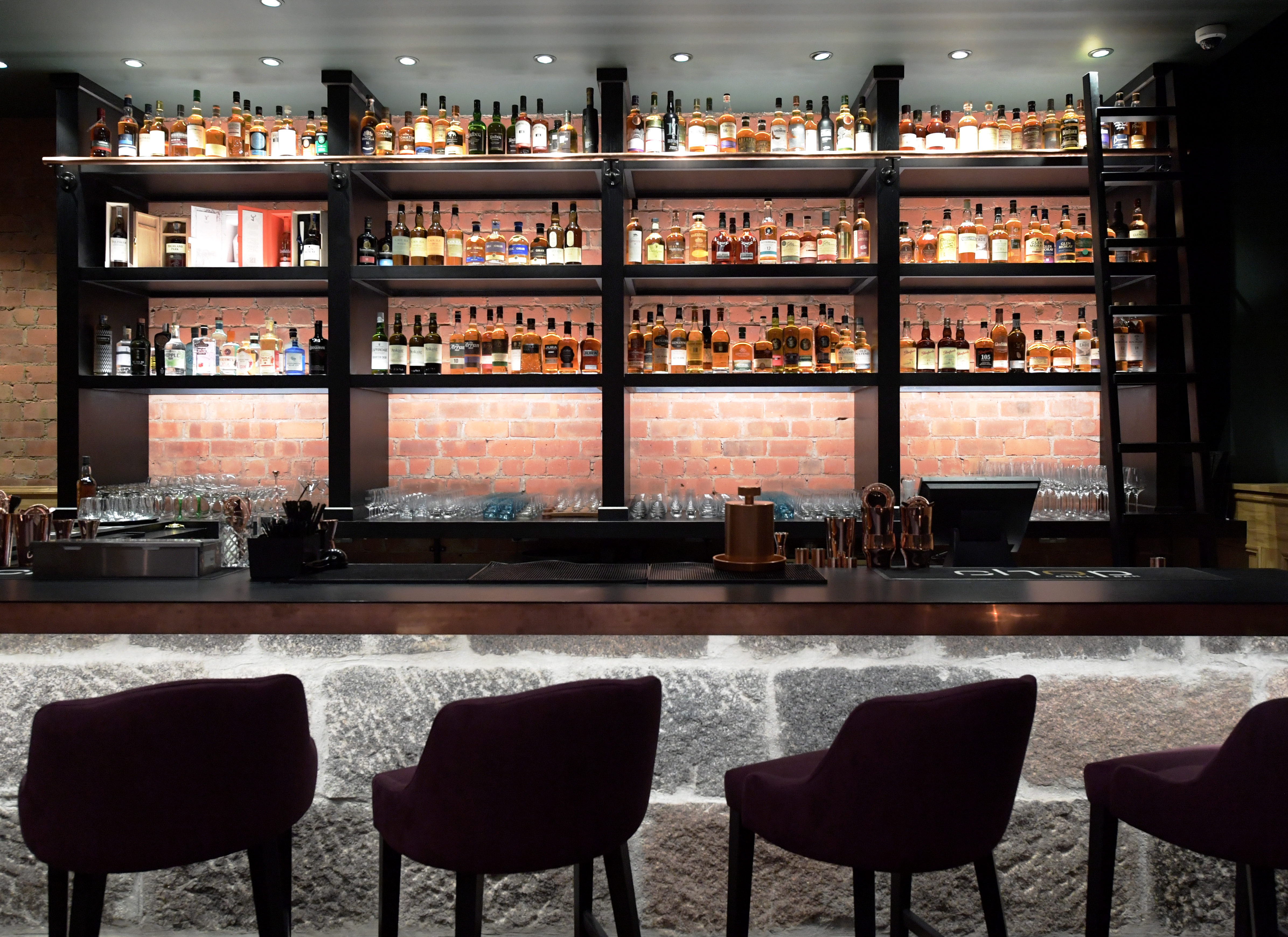 And in order to do this group director, Mitch Gaglardi, moved his wife and young son to Aberdeen to oversee every part of the development.
He said: "When we did first look at this building it was 2012/2013 and we purchased it midway through 2014.
"There was an internal conversation where we discussed the fact that things had gone a bit south so we had to ask 'do we stay the course and do the things we wanted to do? Or do we dial it back and maybe save some money on construction?'
"The consensus of the group was that we should continue ahead with what we had planned to deliver because if we don't we'll just become another hotel in Aberdeen and no one would have any reason to come here."
Mr Gaglardi said that despite the unexpected crash he was still "very, very confident" the city will continue to recover.
He said: "There's too much expertise in the city to allow it to become a ghost town so we believe it's going to come back strong.
"We were trying to break into Scotland for a little while anyway and it was not expected that our first place would be Aberdeen. I had initially been looking at places in Edinburgh and Glasgow but I had been up here a few times to look at the market as it was a very, very good market."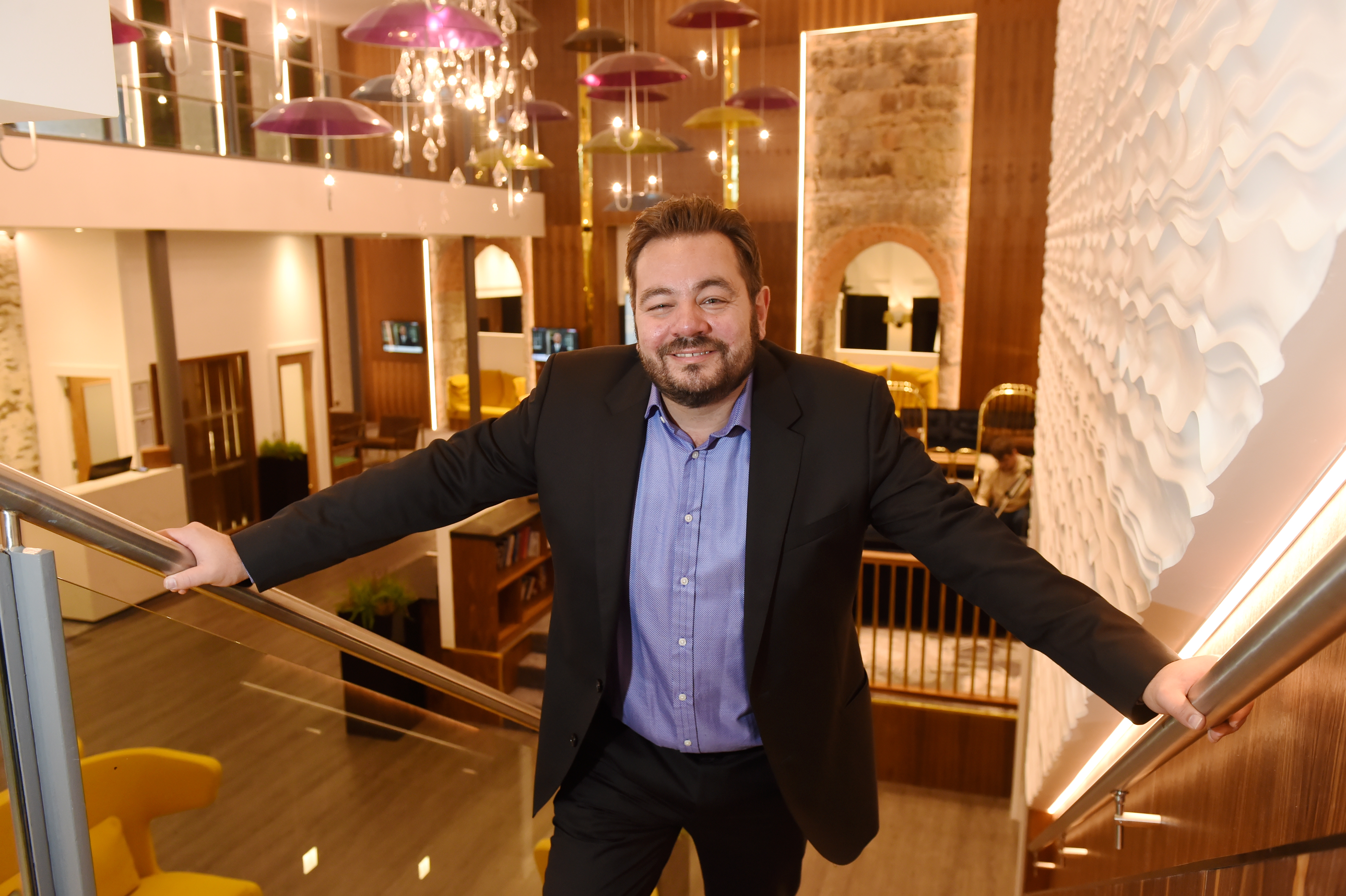 One thing which has changed since Aberdeen's protective bubble burst is the market hotels in the north-east are now targeting. Business tourism has been significantly reduced and considerable efforts have been poured in by organisations like VisitAberdeenshire and VisitScotland into making the region a sought-after holiday destination.
Mr Gaglardi said this was something they, too, had been keen to capitalise on.
He said: "Business has been OK. There has been a lot of interest in the product and a lot of great feedback on the restaurant and rooms.
"We are slowly climbing. At the moment there's a lot of supply in Aberdeen especially at the airport, but being in the city centre helps a bit.
"We have some of the best room product in Aberdeen, I would pit the restaurant against anywhere else in the city. We are just hoping people come to experience the product.
"We have had a lot of leisure business, so tourists. That's kind of the market nowadays.
"For many, many years, because of the oil and businesses, local hoteliers ignored the demands of tourists because they were getting better rates from the businesses but now that is changing.
"Aberdeen and the north-east has really been opening itself up to golfing tourism, whisky tourism, castle tourism and all the great things that we have up here.
"This was not discussed to the same extent in the past because we didn't have a lot of tourists. But now because we are showcasing it all they are coming and they are coming in droves."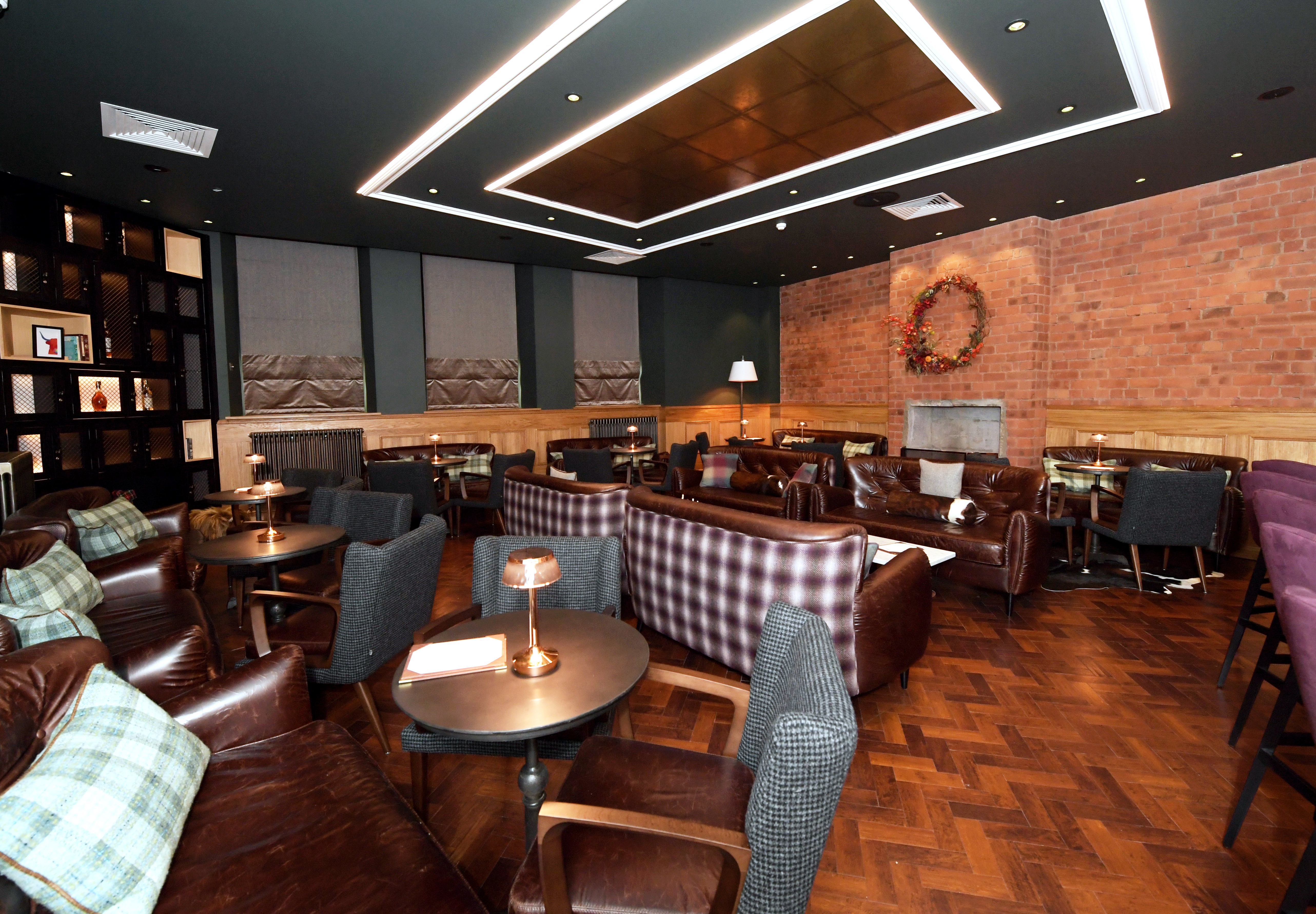 Despite being part of one of the most famous families in Canada, Mr Gaglardi does not believe his name carries any weight across the Atlantic.
He said for that reason it was extremely important they invested enough to produce a product which was likely to entice customers through the doors.
"Including the land we have invested £32/34m," he said.
"It is a big commitment to the north-east but we are confident. We wouldn't be making that commitment if we weren't confident. We felt we could dial it back a bit in terms of how much money we spent but we went with the full product because we know people are looking for something different in the north-east.
"The consumer is very discerning nowadays and it's up to us to deliver a product they enjoy."
In order to do that he said it was important the hotel reflected the local culture and also worked hand in hand with other local firms.
He added: "More and more these days people are looking to know where they are. Thirty years ago all people wanted was a clean and consistent room. That room could be the same from Texas to Prague to Budapest.
"Now the consumer is getting more discerning, you can't get away with a bad product any more. The internet has helped out with that.
"Here, we have used the colour yellow to represent local fauna, there's also the whisky bar and granite in most of the rooms and in the lobby so people know where they are.
"People can wake up in the morning and know they're in Scotland and they can enjoy that."
Mr Gaglardi said he was also excited about ongoing efforts to help place the region on the map.
He said work being done by tourism bodies and Aberdeen and Grampian Chamber of Commerce was already having a major impact.
Commenting on recent plans to build a cable car which would connect the new harbour at Nigg Bay to the Citadel at the Castlegate, he said: "I think that there is great work already under way. As far as the wow factor is concerned the cable car idea is a pretty neat idea.
"It would be great to be able to see the coastline from up high. I think it's more about getting the word out about Aberdeen and getting people to experience it for themselves and hopefully they will like it and come back."