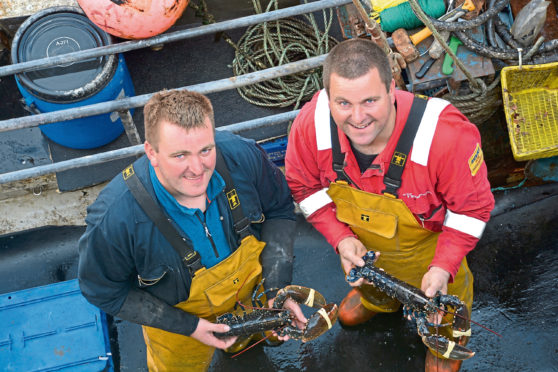 Small company support organisation Outer Hebrides Business Gateway (OHBG) has hailed a "record year" and said its recent activity in the islands is expected to result in the creation and safeguarding of up to 120 jobs.
With total investment of more than £760,000, the number of businesses helped by OHBG, which is run by Western Isles Council, soared to 72 in 2018-19 from an annual average of 45.
The upturn in activity was welcomed as "extremely encouraging for future economic growth" by a senior island councillor.
OHBG, marking its 10th anniversary, offers a range of support services and advice aimed at individuals setting up in business, or existing enterprises with plans for growth.
Councillor Donald Crichton, chairman of Western Isles Council's sustainable development committee, said: "With a wealth of talent and resource in the Outer Hebrides, it is an exciting time for the wider islands' community.
"Business Gateway's record year has had a major impact throughout the Outer Hebrides and the results are extremely encouraging for future economic growth.
"The results are testament to the relationships Business Gateway advisers build with local entrepreneurs, and we will continue to work with partners to get the best outcome for our island communities."
Norman MacLean, of OHBG, added: "Hailed as an amazing place to live and work, the Outer Hebrides' rising profile is creating opportunities for tourism, creative industries, food and drink and traditional industries, which presents an exciting environment for businesses to thrive.
"Business Gateway can support and encourage new and existing businesses to maximise this potential through business advice, information, workshops and funding."
One of the businesses assisted was Scalpay Shellfish, run by brothers Donald and Finlay Ewen Macleod. They were helped to market their catch on and offline.