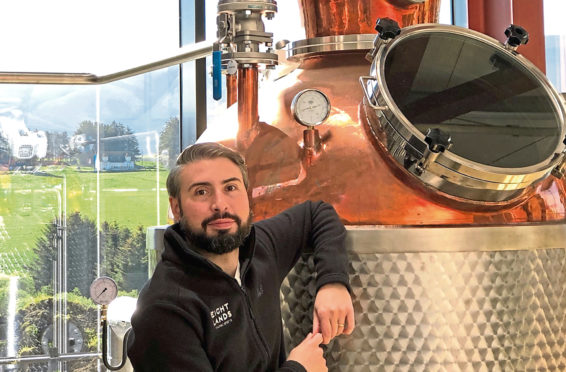 Scotland's largest independent accountancy and business advisory firm, Johnston Carmichael, has revealed new figures showing it advised on £17 million worth of investment in the distillery sector in the last financial year, helping to deliver three new distilleries.
Michael Murray, a partner and head of construction and property with the firm, said the sum demonstrated recent "phenomenal" growth in the distilling industry.
Figures published by HMRC at the start of 2019 showed 54 new distilleries opened in the preceding 12 months, taking the total number of distilleries in the UK to more than 360.
Mr Murray said: "The last five years have seen phenomenal growth within the distilling industry as demand, particularly for craft spirits, has soared.
"As well as working with many of Scotland's most iconic distilleries it has been exciting to work with some of the newer businesses looking to make their name in the industry.
"In the last fiscal year alone, we have overseen £17m of new distillery spend and have worked with a number of new and more established names in the industry to deliver effective tax relief strategies to ensure those businesses are able to grow and develop as efficiently as possible."
Among the recent projects supported by Johnston Carmichael was Glenrinnes Distillery, a Speyside-based producer of super-premium organic gin and vodka, which is marketed under the Eight Lands brand.
The purpose-built 5,400sq ft facility opened to the public this summer.
Distillery founder Alex Christou said: "The team at Johnston Carmichael provide a range of support services to our business and have been really helpful in bringing attention to the possibilities afforded through capital allowances.
"Having completed a new-build organic distillery, with associated plant and production equipment, the capital costs were significant.
"Michael and the team worked closely with our project manager to decipher lots of detailed information and ensure that all relevant items were included in calculations."