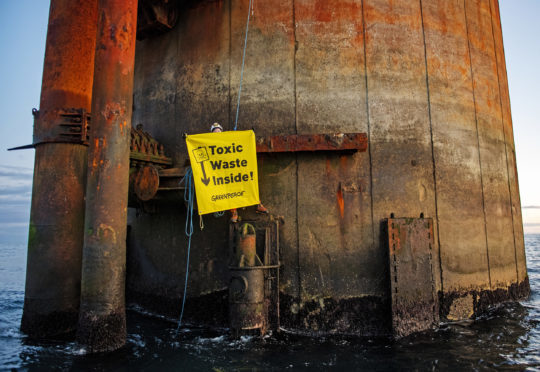 Climate activist group Greenpeace has halted its protest action at a Shell North Sea field, leaving a scrawl of "toxic waste" on the Brent Bravo platform.
The Greenpeace Rainbow Warrior vessel has moved out of the Brent field with the group citing "safety concerns" due to bad weather.
But it revealed it had painted "toxic waste" in large letters on the Brent Bravo platform and would "keep and eye" on Shell.