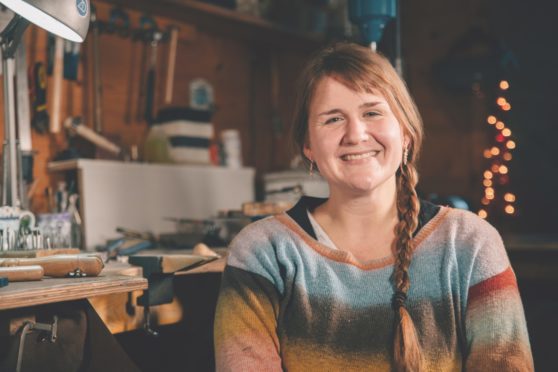 Growing up in the tropical climes of Southeast Asia, Zoe Davidson was more at home in the humid jungle than she was on the blustery Scottish coast.
So when her family relocated to the Orkney islands when Zoe was just 13, it was a real culture shock.
"Experiencing the winter here was just crazy," she laughed, remembering her first Christmas on the island.
"And the darkness too, I wasn't prepared for that."
But while some teens would have pined for home, Zoe, now 28, found she settled into Orcadian life with relative ease.
Perhaps this was helped in part by the trickle of Norse blood which already ran through her veins.
"My dad's family have fished and crofted in Graemsay for seven generations," said Zoe.
"He was born here and lived in Stromness for most of his younger years.
"Although I was born and raised in Brunei, we would holiday in Orkney every couple of years and he always wanted us to move back there.
"Eventually when we did, my parents ended up buying the same house my dad had lived in, right in the heart of Stromness."
After finishing school, Zoe took the plunge and moved to the mainland to study art and design at Dundee University.
"I'd loved art in school which is why I decided to study it further," she said.
"But I had no clue what I wanted to do after that.
"At the end of first year we got the opportunity to try out a couple of new disciplines so I chose illustration and jewellery design.
"I liked drawing and enjoyed the class, but when I walked into the jewellery workshop for the first time I just loved it.
"Everyone was working away with different metals and hammering bits here and there… it really inspired me."
After finishing her studies, the call of the wild lured her back north.
At home in Stromness she set about launching her own business, creating jewellery inspired by Orkney's landscape and rich history.
"The islands are a huge part of my work," she said.
"I've always lived near the sea and seascapes continue to fascinate me.
"Orkney has such amazing colours, especially in winter when the sun burns the brightest orange and the sky can be coldest blue.
"Wild seas offer beautiful texture and curves too, while the geology of the island is a mix of sharp carved shapes and soft ripples in the rock."
Creating her jewellery is the easy bit.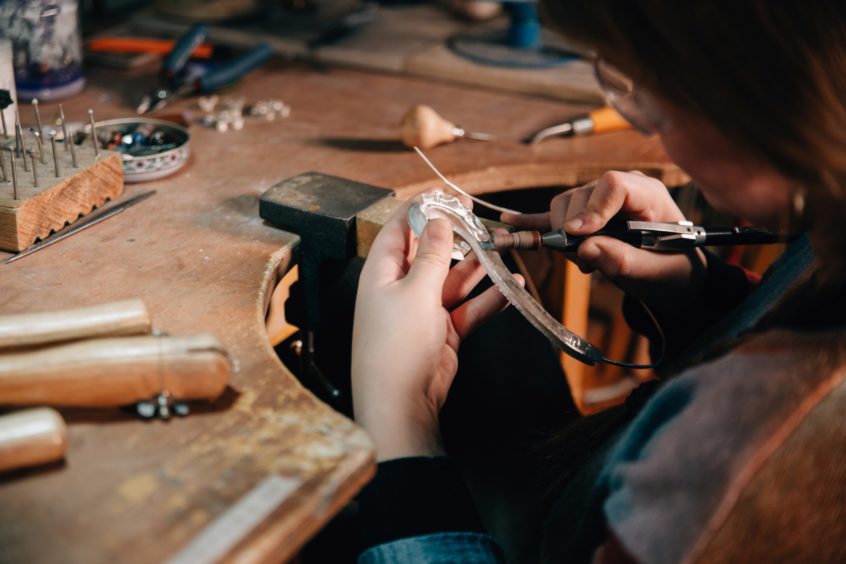 "Running an independent business on a Scottish island can be challenging," said Zoe.
"For a start, the number of people on Orkney means you're going to get limited passing trade.
"And it can sometimes be difficult to source all the right materials and amenities I need.
"Getting your product on the market can also be difficult when you're so isolated, though social media has helped with that.
"What is positive, however, is that Orkney is home to a surprising variety of local businesses and there is a great feeling of community, so everyone in the area rallies round to support you.
"I've also created two limited edition collections in collaboration with the local Royal National Lifeboat Institutions, both here in Stromness and in Longhope.
"It was a real honour to be asked and have my designs recognised."
Check out Zoe's designs at zoedavidsonjewellery.co.uk