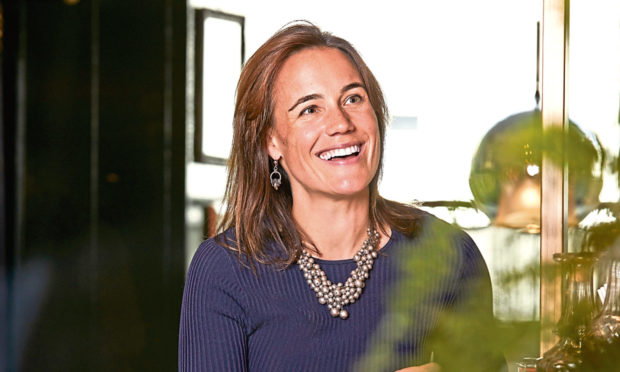 The founder of an organic distillery on the remote Morvern peninsula, in Lochaber, has said 2020 will be its "most exciting year to date" after raising more than £1.7 million to develop the business and launch its first whisky.
A crowdfunding campaign that hit its target in just over a week and backing from private investors helped Annabel Thomas amass the funds to accelerate growth plans for her Nc'nean venture.
The first whisky from the distillery, founded by Ms Thomas at Drimmin, by Lochaline, in 2012, is due to go on sale this year.
A whisky-gin hybrid botanical spirit made there was met with critical acclaim after its launch two years ago.
Ms Thomas, the distiller's chief executive, said: "Nc'nean's funding success shows the overwhelming support from our community in what we do. We would like to thank our existing investors for their continued support and welcome all our new investors.
"Since inception, we have strived to drive change in the whisky industry through experimental spirits and sustainable production. 2020 will be our most exciting year to date as we introduce our whisky to the world for the first time and continue to grow our business."
The Scottish Investment Bank (SIB), an arm of Scottish Enterprise, was one of Nc'nean's key investors. SIB director Kerry Sharp said: "We are delighted to support this female-led innovative young company, which has a strong commitment to sustainability and is creating additional jobs in a rural area of Scotland.
"The Scottish Investment Bank has been pleased to support Nc'nean and congratulates the company on its latest funding round."