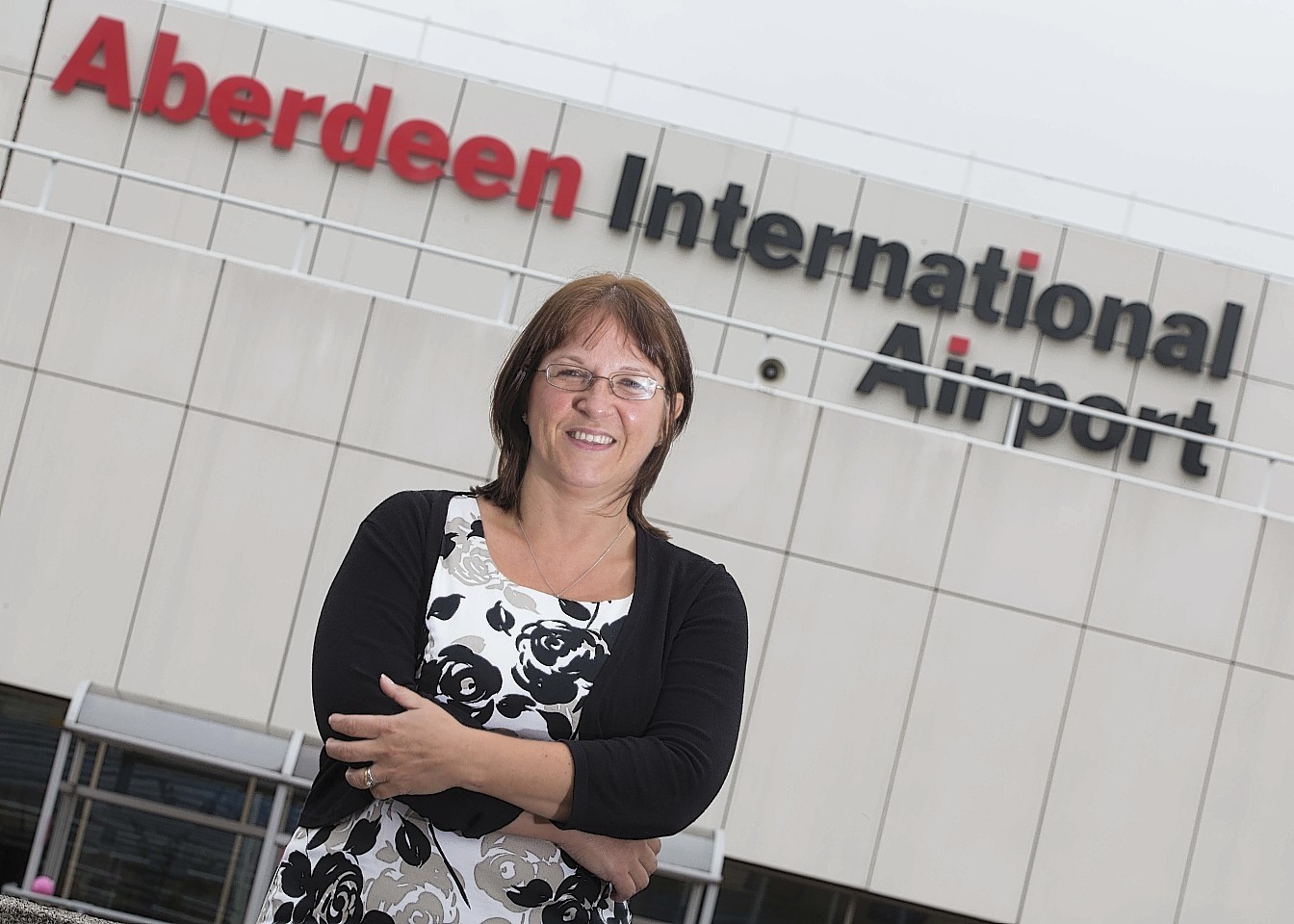 Aberdeen International Airport (AIA) suffered another sharp fall in passenger numbers in May.
The terminal was used by about 270,000 people last month, 10.4% fewer than in May 2015, in a 16th consecutive month of year-on-year decline.
The main factor in the airport's continued slump is the drop in helicopter business as the oil and gas industry downturn impacts across the North Sea workforce.
Helicopter passenger numbers at AIA were down by another 15.5% last month.
But there was also a sharp fall – nearly 14% – in the number of people using domestic services, which AIA bosses said was due in part to a reduction in capacity following the withdrawal in September of Little Red's Aberdeen-London Heathrow service.
And international services did not entirely escape the continued reversal of fortunes for a terminal which enjoyed a record year as recently as 2014.
AIA bosses said flights abroad were "on par with" the same month last year, but still down by 0.5%.
Managing director Carol Benzie added: "I have been extremely encouraged by the performance of our international traffic, which clearly demonstrates the opportunity that exists for leisure capacity here in Aberdeen.
"Demand for Wizz Air's twice weekly service to Warsaw, which launched last month, has been very strong and the same can be said for Icelandair's (recently launched) Reykjavik route."
Mrs Benzie said new services such as these played a significant role in supporting the north-east economy, but AIA's ability to secure others were "severely hampered" by air passenger duty (APD).
She added: "In addition to acting as a barrier to securing new services, APD makes it extremely challenging to maintain vital, existing domestic services.
"Its reduction and eventual abolition will undoubtedly play a major role in strengthening our connectivity, ensuring we are ready to respond when our economy recovers."
The Scottish Government intends to halve the burden of APD in Scotland by 2021 under new powers recommended by the Smith Commission.
May saw the first phase of AIA's £20million terminal transformation get underway. The redevelopment involves a 50% extension of the existing terminal – the biggest upgrade to the airport since it opened in 1977.
Both Glasgow and Edinburgh airports experienced a rise in passenger numbers last month.
Nearly 830,000 passengers travelled through Glasgow Airport, a 5.5% increase year-on-year and the busiest May on record.
Last week, Edinburgh Airport said its numbers were up 8.5% year-on-year after 1,111,377 passengers used the airport in May.