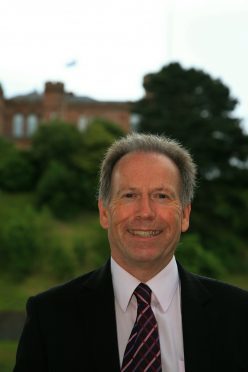 The appeal of the North Coast 500 (NC 500) road trip route has been one of the key factors what VisitScotland yesterday described as a "very strong summer" for visitor numbers to the Highlands.
According to the the organisation's Inverness-based regional partnerships director Scott Armstrong, anecdotal evidence suggests a growth in tourism throughout the area, with some parts reporting their busiest season in more than a decade.
Mr Armstrong called the huge and sudden popularity of the NC 500, the 516-mile scenic, circular route around the north coast of Scotland, "almost a phenomenon."
Visits to VisitScotland information centres on the route have grown significantly since last year, with numbers at Ullapool and Durness up 20% and a 16% increase at Durness.
Mr Armstrong said:  "With people now getting their information from a whole range of other sources, generally with these centres if you are holding your own for visitor numbers it's a success.
"So this real growth of numbers through the doors shows the great success of the NC 500 in attracting visitors to the area.
"With the NC 500 we have something new that people have heard of and want to do.  It has been a really good idea that has just caught on. I think the name is just right and so is the distance and visitors can do it in a day if they want to or take more time to it."
Mr Armstrong said the area's usual main draws continued to attract high visitor numbers.
"Skye has been incredibly busy," he said.
"It's a busy place anyway, but especially so this summer.  Inverness itself also seems to be very busy.  There have been times when it has been almost impossible to get a bed in the city recently."
The "Outlander effect" continues to draw fans of the TV and book series to the area, he added.
Mr Armstrong also highlighted improved air links, including the recent introduction of daily services between Inverness Airport and Heathrow and Amsterdam.
High profile events including the Scottish Open golf, the Mountain Bike World Cup, near Fort William and the Etape Loch Ness cycle race have also proved major draws.
Mr Armstrong said:  "There was brilliant weather for the Mountain Bike World Cup and Fort William was pretty full.  Some visitors were staying as far away as Oban and Inverness and travelling to it."
The area has also seen record numbers of cruise ships visits, with Lerwick and Invergordon the main ports of call.  Shetland has benefited from national exposure on television, through the detective series of the same name and the documentary series An Island Parish.
The "weeping window" of poppies at St Magnus Cathedral, Orkney, attracted visitors from around the world, as did the Battle of Jutland commemorations on the island.
VisitScotland launched its most ambitious global marketing campaign to date this year, under the banner Spirit of Scotland and as also significantly increased its social media activity.