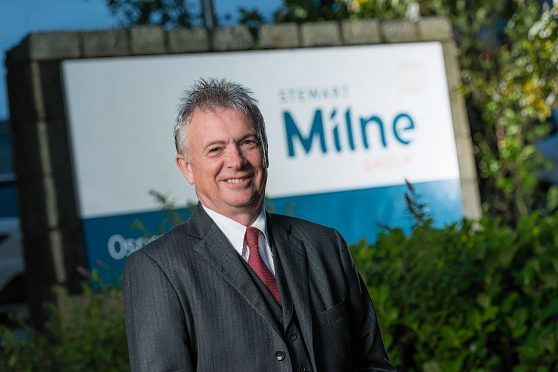 Stewart Milne Group said it has secured a three year, £185million banking facility as part of its long-term growth strategy.
The funding extension from its existing lender, Lloyds Banking Group, comes as its previously agreed facility has been due to come to an end this month, according to its most recent accounts.
The cash was put in place as the Aberdeen-headquartered group embarks on new residential developments across Scotland and north-west England. Earlier this year, chairman and founder Stewart Milne said the company was "rebalancing its portfolio" by focusing on increasing sites in Scotland's central belt and south of the border as it "experienced challenging trading conditions in the north-east Scotland market as a result of the significant fall in the oil price" last year.
Yesterday the firm said the locations were "underpinned by the strength of the overall housing market".
Meanwhile, the company's Oxfordshire-based timber frame business, Stewart Milne Timber Systems, was also set to increase market share, it said.
Glenn Allison, chief executive of Stewart Milne Group, said: "This new facility, which provides us with funding through to December 2019, enables the delivery of our longer-term strategy and gives us the scope to plan ahead and continue to grow in our existing core markets.
"With this new bank facility and a strong balance sheet, we are able to realise our expansion plans. We have recently launched six new developments across Scotland and North West England, with further new developments in the pipeline.
"The Government help to buy schemes in England and Scotland have played an important role in helping consumers to buy affordably and will continue to play a role in the coming year as we build on our strong working relationships with mortgage lenders.
"Our timber systems business is benefitting from growth in the housing market with a significant number of national house builders and contractors adopting timber frame and offsite construction to deliver their needs in a streamlined and cost-effective manner.
"We believe that the overall outlook for the group is positive and that we are well placed to deliver in both our market sectors. Our strategy of growth and targeted geographical expansion is building on our reputation for delivering the homes and the environments our customers want to live in.
"We are delighted that Bank of Scotland has once again demonstrated their commitment to us and the housing sector. We have had a long relationship with the bank, which has played a strong part in the success of Stewart Milne Group," added Mr Allison.
Established in 1975, Stewart Milne operates in Scotland and England. The business has a current annual turnover of around £220million with 850 employees.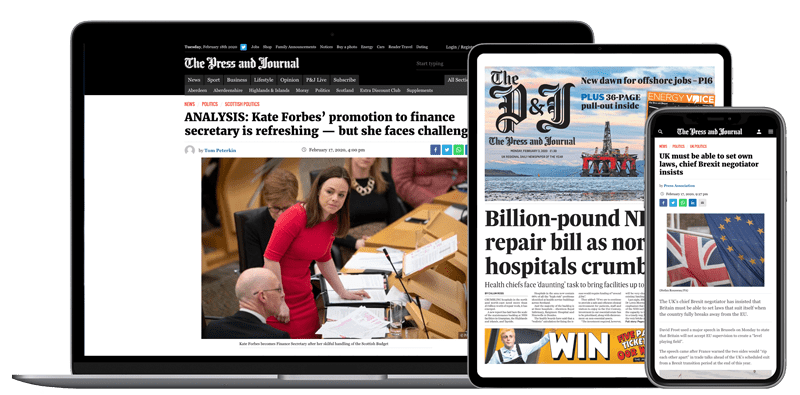 Help support quality local journalism … become a digital subscriber to The Press and Journal
For as little as £5.99 a month you can access all of our content, including Premium articles.
Subscribe