A senior SNP politician said last night there was a "reasonable argument" that the north-east should seek special protection from extreme rate rises.
Aberdeenshire Provost Hamish Vernal said he had raised the "matter of high import" with party colleagues at Holyrood and Westminster.
A number of badly-affected business leaders have raised the issue with him directly and said they believed was sympathetic.
Mr Vernal stressed he was not making any personal recommendations over whether the government should introduce transitional reliefs.
But he said: "That's what some people are looking at. That seems very sensible to me."
He added: "There's a reasonable argument for going to the Scottish Government and saying 'look at the whole region because the circumstances have changed.'"
Mr Vernal also encouraged businesses who believed their rate rises were excessive to appeal.
The bills are due to be issued from March 15, two weeks before the new rates take effect, with a deadline of September 30 to appeal to the Grampian Assessor, the independent body which makes valuations.
Mr Vernal said he was keen to dispel a "widespread misconception" that the rates were set by local authorities.
Aberdeenshire Council co-leader Alison Evison said: "This affects all of us in the north-east, whether employers, employees or consumers.
"We need a joint approach to reinforce to Derek Mackay that our area is experiencing huge economic change, and cannot cope with the pressure that these business rates will bring.
"It is the Scottish Government that needs to act."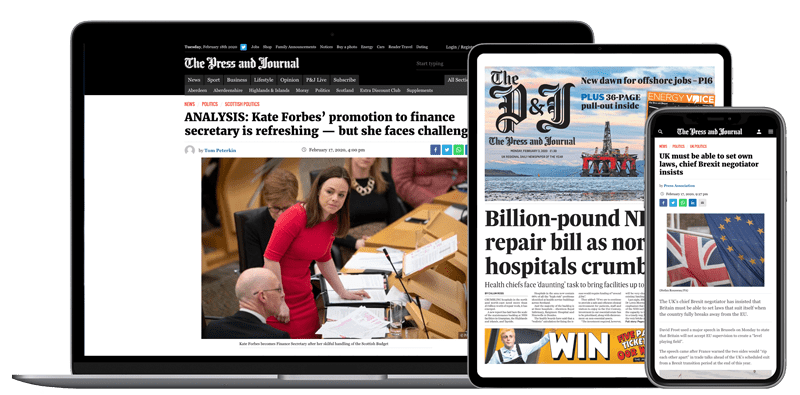 Help support quality local journalism … become a digital subscriber to The Press and Journal
For as little as £5.99 a month you can access all of our content, including Premium articles.
Subscribe