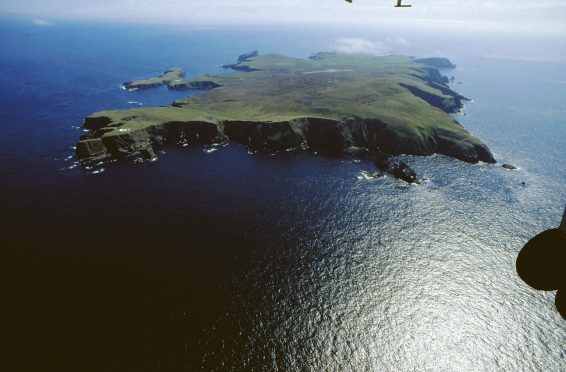 For anyone south of Shetland, it has always been a marathon journey.
But now, the trip to Fair Isle is to become no more than a hop, skip and jumper – at least at certain times of year.
Airline Loganair is expanding its route network with the introduction of flights to Fair Isle, the most remote inhabited island in the United Kingdom.
The new twice-weekly flights from Kirkwall will operate on Mondays and Fridays in September and October, with flight prices at £39.99 one-way. It will be possible to reach the island – population of 60 – from Aberdeen, Edinburgh, Inverness, Manchester and Norwich.
Jonathan Hinkles, Loganair's managing director said: "We're demonstrating that we truly are Scotland's Airline by connecting Fair Isle, the country's most remote island community, to our extensive network.
"Fair Isle is a haven for bird watchers and our service through the autumn migratory season will cut hours from current journey times. It will be possible to leave Manchester or Edinburgh after breakfast and arrive in Fair Isle by lunchtime – quite impossible today."
Loganair has also launched its new reservations system for travel from 1 September, when it starts flying in its own right after the conclusion of its franchise agreement with Flybe.
The new Videcom reservations system has been specially programmed to accept Air Discount Scheme bookings on-line – a system unique to Scotland – and all bookings from 1 September reflect Loganair's new policy of abolishing customer surcharges for payments by credit card.
Mr Hinkles added: "Launching our own reservations system today represents an important milestone in our progress to fly solo from 1 September. I'm really proud of our team for the tremendous work that's gone into achieving the launch of the system, and am delighted to welcome the new Customer Contact Centre advisors to the Loganair family.
"Our new reservations system and Customer Contact Centre will bring all of these options and many more besides to our customers. Whether flying from Aberdeen to Kirkwall, Glasgow to Stornoway, Norwich to Wick, Leeds Bradford to Islay or Manchester to Barra, the new Loganair booking options are now available for our customers to plan their travel."
For flights up to 31 August 2017, customers should continue to book via www.flybe.com or www.flybe.com/ads for all services except for Loganair's Orkney inter-isles air services, which will shortly be added to the new Loganair website.