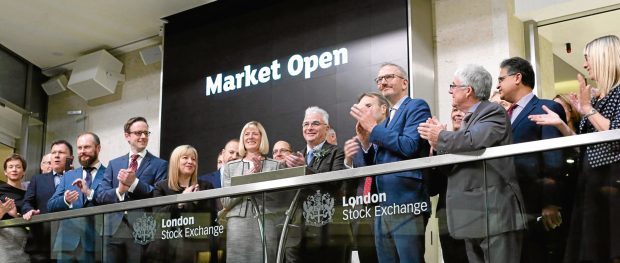 A brief ceremony at the London Stock Exchange (LSE) has seen Springfield Properties' executive chairman Sandy Adam signal the launch of trading in the Moray housebuilder's shares.
Springfield was admitted to the LSE's Alternative Investment Market (AIM) yesterday, after raising £25million through a placing of 23.6million shares at a price of 106 pence-per-share.
The initial public offering (IPO) capitalised the rapidly-growing Elgin-based firm at £87million on admission to the market, with the newly issued shares representing a 29% stake in the company's enlarged share capital.
Springfield announced last month that it intended to float on the AIM to raise funds for the construction of five new villages, including one near Elgin and others at Perth, Dundee, Stirling and near Edinburgh. Currently in various stages of planning and development, the communities will range in size from 1,500 to 3,000 homes.
The company, which was founded as a market gardening business by Mr Adams' grandfather in 1956, now operates through two divisions – private housing and affordable homes. It employs around 500 people and, in its last financial year, built more than 600 houses.
Mr Adam, who took over the running of the firm in 1988, was joined at yesterday's ceremony to mark the start of trading at 8am by the firm's chief executive Innes Smith and finance director Michelle Motion.
Mr Adam said: "Springfield is poised to play a significant part in the delivery of the many new homes needed across Scotland. Our investment in the infrastructure of new villages will accelerate our building of new homes, private and affordable, in new communities."
He added: "We welcome our new shareholders, and look forward to updating them and the wider market as we develop our pipeline of projects, and position Springfield as a leading housebuilder in Scotland."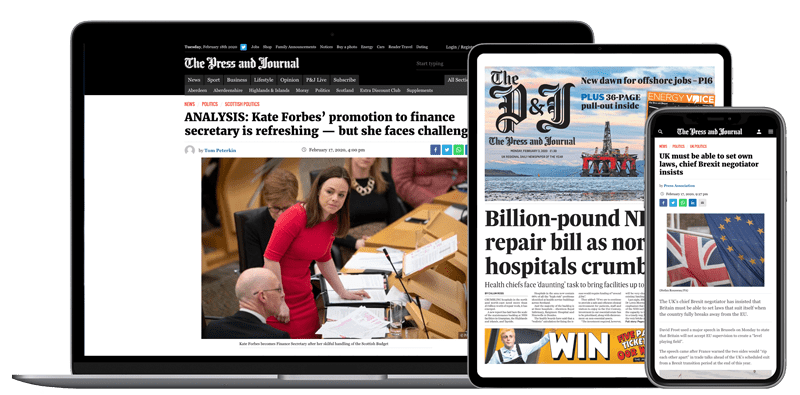 Help support quality local journalism … become a digital subscriber to The Press and Journal
For as little as £5.99 a month you can access all of our content, including Premium articles.
Subscribe