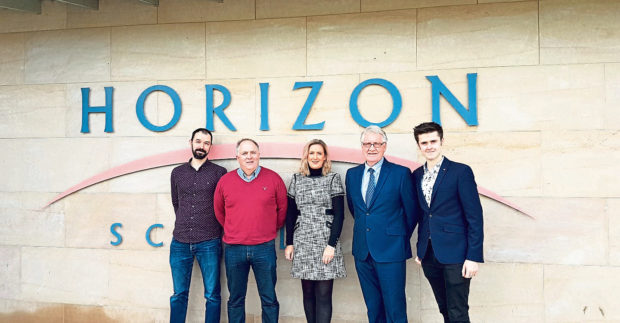 Moray-based digital telecoms company Fibre 1 is expanding its UK-wide business network, with moves into offices in London and Forres.
The firm has taken space at the Scottish Government-owned innovation and investment hub, Scotland House, in the UK capital.
It has also moved its head office from Elgin to the Enterprise Park Forres.
The growing company, which has its own fibre network, provides high- speed broadband, wireless ethernet and telephony services, and has carried out projects across the UK, from Stornoway to London.
In recent months, Fibre 1 has announced a number of key additions to its team and has landed lucrative contracts in the offshore sector.
The firm said the move to the Enterprise Park Forres will provide the opportunity to expand to meet demand for faster broadband products.
---
---
Managing director Stewart MacDonald said: "As part of our strategic growth plans, the decision to move into the excellent facilities at Horizon Scotland in Forres was an important one.
"As a business and innovation centre, Horizon Scotland provides a great environment for technology companies.
"Also, due to a growing UK channel partner base, Fibre 1 has taken space at the prestigious Scotland House in London.
"This will allow more partners to engage with and access great pricing with excellent customer service.
"Fibre 1 takes great pride in its Moray roots and views the move to new office facilities as a positive one to further develop our plans."
Development agency Highlands and Islands Enterprise (HIE) is working with the company on its growth strategy.
Scott McKnockiter, of HIE, said: "Fibre 1 works with businesses which are looking for specialist advice on connectivity and technology to allow them to work more efficiently.
"They provide customised solutions, and also work with a growing number of channel partners across the UK to successfully deliver a bespoke portfolio tailored to individual business requirements.
"We're delighted to see Fibre 1 growing its operation from Moray."
Fibre 1, which also has offices in Aberdeen, was established in January 2017 following an acquisition.