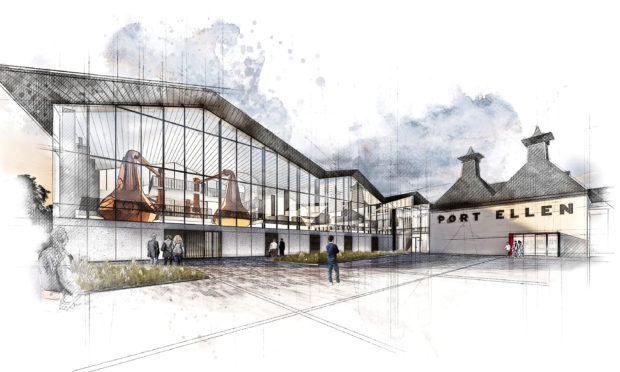 Drinks giant Diageo has hailed reaching a "major milestone" in its plans to bring one of Scotland's iconic "sleeping" distilleries back to life.
The company has submitted a detailed planning application to Argyll and Bute Council for a project that would lead to the reopening of Port Ellen Distillery, on the Inner Hebridean island of Islay.
Diageo said the site, which has been closed for more than 35 years, would be brought back into production in a "combination of modern and heritage buildings housing both traditional and innovative approaches to distilling under one roof".
The plans are part of a £35 million investment programme announced by the firm two years ago, which will also result in the reopening of Brora Distillery, in Sutherland, which closed in 1983.
Exact replicas of the Islay distillery's two original copper pot stills will be made to recreate the character of its single malt. Alongside will be a pair of smaller stills, which Diageo said would give staff the "freedom to experiment with new whisky styles".
Georgie Crawford, the master distiller leading the Port Ellen project, said: "This is another hugely significant milestone on our journey to bring Port Ellen Distillery back to life.
"This is no ordinary distillery project; we are bringing a true whisky legend back to life.
"We believe our plans do justice to the iconic status of Port Ellen and will capture the imagination of whisky fans from all over the world."
Port Ellen was established as a malt mill in 1825 and developed into a major distillery soon after.