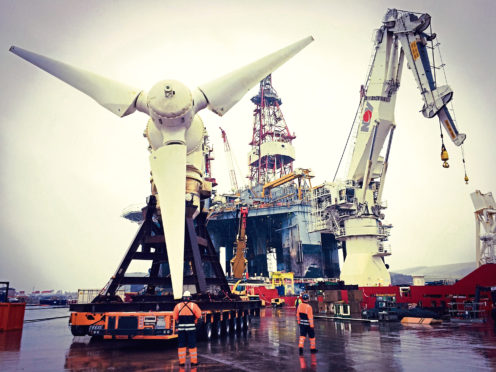 The world's largest tidal turbine is to be built in the Highlands, according to the boss of an ambitious new marine energy project.
Drew Blaxland, the director of Simec Atlantis Energy's turbine division, is behind the construction of the single-axis turbine which will be developed at Global Energy Group's Nigg Park near Invergordon.
Simec Atlantis claim the AR2000 tidal generation system is expected to be the largest and most powerful single-axis turbine in the world.