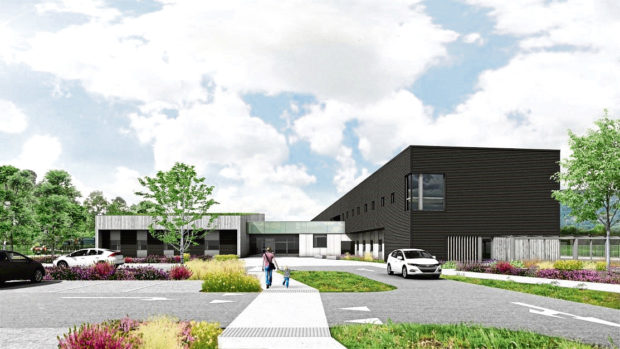 A £37 million contract to build two community hospitals in the Highlands has been awarded to international infrastructure group Balfour Beatty.
Work on the 24-bed complexes, at Aviemore and Broadford on Skye, is due to start this summer and be completed by spring next year.
The contract was awarded by the hub North Scotland partnership of public and private sector organisations. A workforce of 200 is expected to be employed across the two projects at peak.
The new Skye hospital will include in-patient and X-ray services and the Aviemore development will have an urgent care unit, GP practice and provision for the Scottish Ambulance Service.
Balfour Beatty's regional managing director for Scotland and Ireland, Hector MacAulay, said: "Our wealth of experience and expertise in community infrastructure, along with our continued focus to deliver high-quality projects to budget and on programme, will ensure that the Skye and Aviemore hospitals will service the surrounding communities for years to come."
Michael Padzinski, chief executive of hub North Scotland, added: "We have already worked with Balfour Beatty on several community infrastructure projects and are looking forward to continuing that partnership to deliver the Badenoch and Strathspey and the Skye, Lochalsh and West Ross community hospitals for NHS Highland."
NHS Highland chief executive Iain Stewart said the start of the hospitals' construction marked "another exciting step forward" for NHS services in the areas.