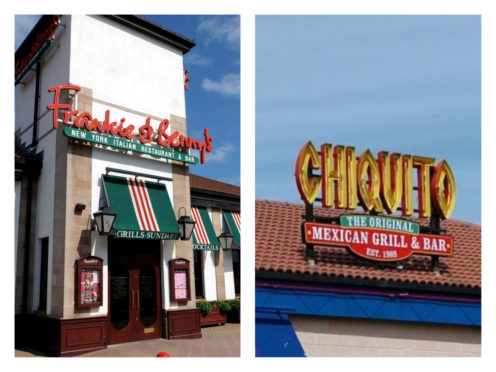 The firm behind restaurant chains Frankie & Benny's (F&B's) and Chiquito expects to shut half of these sites, as well as its other "leisure" portfolio businesses, when their leases expire or sooner.
Announcing first half results today, The Restaurant Group (TRG) said: "Our leisure business has benefitted from our initiatives to improve food offering, service standards and brand proposition.
"Nevertheless, the backdrop remains challenging and we continue to take a disciplined approach to our estate.
"We are making progress in negotiations with landlords when there are lease events, having obtained rent reductions in the most recent negotiations as well as greater flexibility in lease terms.
"The remaining estate has a median of six years to the first potential exit date (ie lease expiry or the date at which we can exercise a break clause).
"We expect to exit at least 50% of leisure sites reaching their next exit date, and will continue to explore market opportunities to exit these sites earlier where possible."
The branches potentially closing were not identified.
There are two branches of Chiquito in Aberdeen, one by the beach and another in Union Square.
There are also F&B's at both of these locations, with another branch of this chain located in Inverness.
In the first eight months of 2019, TRG  closed 16 restaurants (10 F&B's, four Chiquito, one Coast to Coast and one Garfunkel), reducing the overall leisure estate to 352 sites. Some of the sites were converted to operate under TRG's Wagamama brand.
The group reported pre-tax losses of £87.7 million for first half of 2019, compared with profits of £12.2m a year ago.​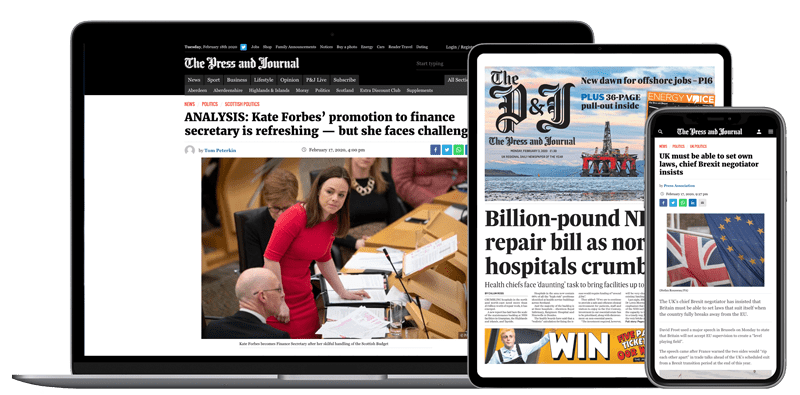 Help support quality local journalism … become a digital subscriber to The Press and Journal
For as little as £5.99 a month you can access all of our content, including Premium articles.
Subscribe