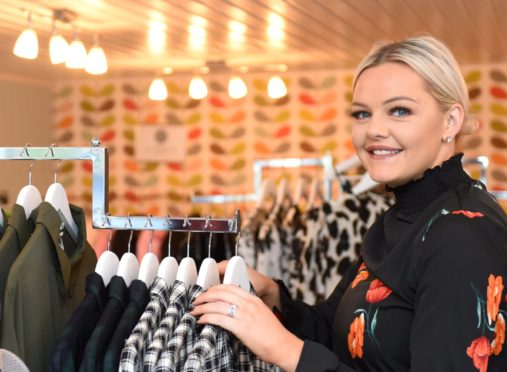 When Ailsa Alsop set up shop in her home town of Turriff, she was unsure as to whether business would flourish in the shire.
Having studied fashion management at Robert Gordon University, she was determined not to abandon the north-east in search of opportunities elsewhere.
But Ailsa was still unsure when she opened her pop-up shop on Turriff's Main Street and feared that demand would fizzle out. Willow Lane Fashion has in fact exceeded all expectation, and Ailsa is now considering finding premises on a full-time basis for next year.
From causal tops to evening wear, the purse-friendly collection has gone down a storm with customers – with many travelling from across the shire to snap up some stylish looks.
"I set up the business in 2017, I was in between jobs at the time," said Ailsa. "I'd done my degree in fashion management, but I didn't want to move away to London or Manchester.
"I had a job in admin, but the company I worked for closed down. So I decided that it was actually the perfect time to give it a go. The original idea was to run my online shop from home.
"I'd done the odd pop-up shop, before taking on a premises in Turriff which opened a few weeks ago.
"The reaction has been amazing, so much better than I imagined. I think it shows that there is real demand, people have even been coming from further afield to have a browse."
The pop-up shop opened in November, before Ailsa decided to extend the lease for the Christmas period.
"People clearly liked seeing the clothes up close, and they also appreciate the quality," she said. "Customers started asking me if I'd stay open for longer, so that was that. "I am considering opening up a shop next year, which would also be in Turriff.
"My main focus will still be online. It has been such a big learning curve since I started. I find that customers tend to like simple clothes, as opposed to big statement pieces.
"I always try to stock things that I would wear myself, clothes that aren't complicated. We currently stock from a size six to a size 18, but we're hoping to expand on that.
"For a long time I always thought that my business wouldn't survive in a place like Turriff. It has been more successful then I imagined. It goes to show that there is space for Willow Lane after all."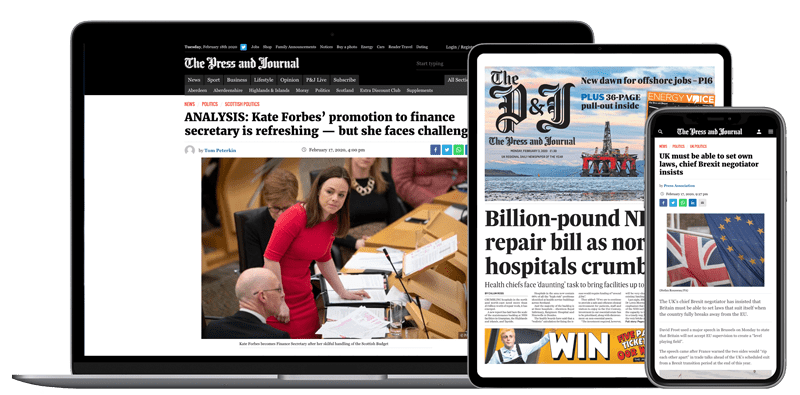 Help support quality local journalism … become a digital subscriber to The Press and Journal
For as little as £5.99 a month you can access all of our content, including Premium articles.
Subscribe