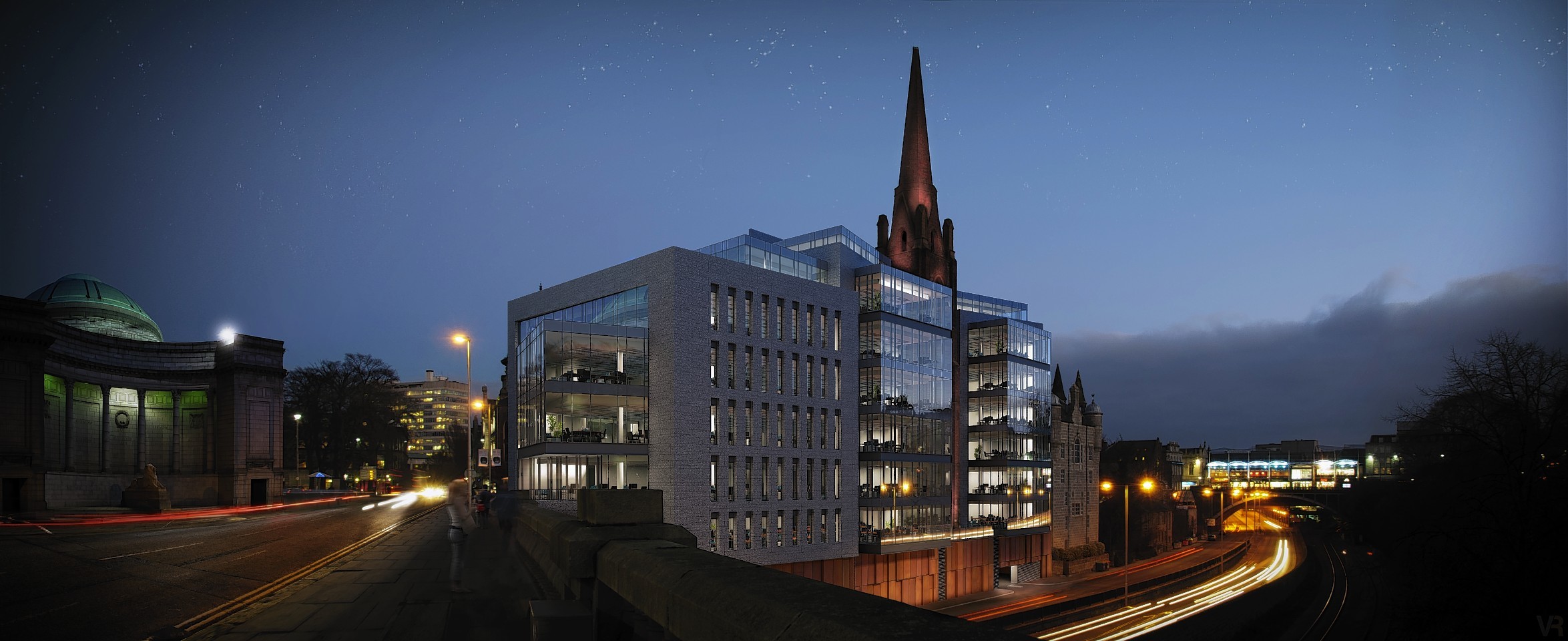 Commercial property experts expect office rents in Aberdeen to hit a record £33 per square foot by the end of 2014 and £34 per sq ft in the final quarter of next year.
The forecast comes in the latest quarterly update on UK regional office markets from Knight Frank.
Europe's Energy capital has had the highest rents for prime office accommodation for years, thanks to a buoyant North Sea oil and gas industry.
Iona Energy's lease of 9,239sq ft at 20 Queen's Road, in the west end, pushed the city's prime headline rent to a new high of £32 per sq ft earlier this year.
Knight Frank, whose global network of property specialists includes Scottish teams in Aberdeen, Edinburgh and Glasgow, says Aberdeen will continue to top its nine-strong list of UK regional city markets this year and next.
Manchester will hold on to second spot this year, but will be leapfrogged by Birmingham during 2015, it adds.
Summing up the prospects for the Granite City, it says: "While Aberdeen's level of speculative development happens to be higher than any other regional market, it will alleviate supply in the market rather than flood it.
"Indeed, we expect prime headline rents to reach a new high of £33 per sq ft by the end of 2014, as what little space is delivered this year should attract competition among prospective occupiers."
The report says Aberdeen's office market saw "relatively healthy" take-up of 237,000sq ft in the first half of this year.
Activity was concentrated in the first quarter, however, with "relatively subdued" take-up of 46,000sq ft during the next three months.
The largest deal in the first half involved Grade B space, where Wood Group leased 59,723sq ft at Nexen House, Altens.
Major deals underpinned the take-up figures but the smaller end of the market was active too, Knight Frank says, highlighting 23 transactions for sites smaller than 5,000sq ft.
It adds: "The dominance of the North Sea oil and gas industry in the Aberdeen market – and the ongoing importance of the sector – was clearly reflected in H1 take-up, with the energy sector accounting for over 84% of activity.
"There are a number of major transactions to energy occupiers in the pipeline which will boost take-up figures significantly in the latter half of 2014.
"If these deals are signed off as expected, 2014 may prove to be a record year for the market."
Take-up of new space this year could total 1million sq ft, the report predicts.
But it warns: "There is a sense that the market has slowed somewhat, reflected by a thinning in the number of active requirements.
"Available Grade A supply stands at just 60,000sq ft across five buildings.
"Put into context – this equates to just 0.5% of Aberdeen's total stock, while the total vacancy rate stands at a low of 3.8%."
Knight Frank says an "acute" supply of prime space should ease over the next 12-18 months as speculative schemes totalling 391,000sq ft are delivered to the market.
Two of these – Pligrim House in North Dee Business Quarter and AB1 in the city centre – are expected to complete in October.
Other developments under way include Dandara's The Point and Knight Property Group's Capitol project.