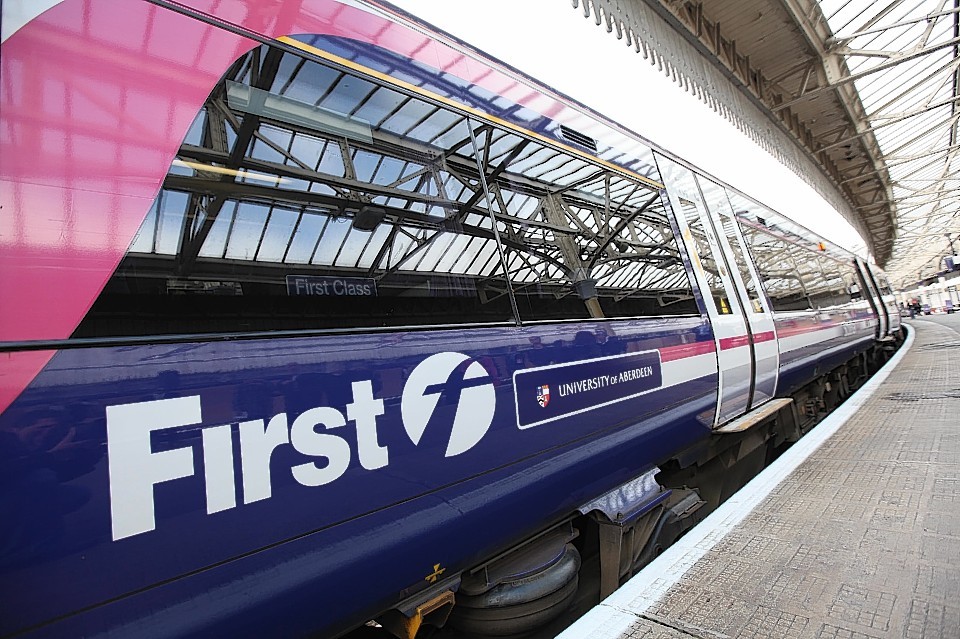 FirstGroup has lost out on the franchise to run most of Scotland's trains for the next decade.
Transport Scotland instead intends to hand the ScotRail franchise to rail operator Abellio, the offshoot of Dutch national railways said.
FirstGroup, which was among five bidders to run the service from April 2015, said it was "disappointed" by the news, and that its bid would have delivered "even greater levels of service and growth".
Tim O'Toole, FirstGroup's chief executive, said: "Our bid would have delivered even greater levels of service and growth, and we are disappointed we will not have the opportunity to implement the credible plans we submitted, building on our record of improvement across every measurable score, for the benefit of ScotRail's passengers and employees.
"We shall continue to operate First ScotRail until the new franchise commences on April 1, 2015."
Mr O'Toole said that today's news does not alter the Group's stated medium-term targets.
He said: "As one of the largest and most experienced rail operators we are actively participating in franchise competitions with the objective of achieving earnings on a par with the last round of franchising, with an acceptable level of risk."
Union bosses had reacted angrily to reports Abellio was to be handed the contract.
RMT general secretary Mick Cash said: "It is scandalous that just a few weeks after the referendum, and promises from all quarters that the Scottish people would have an increased say in every aspect of their lives, that the continued privatisation of Scotland's railways has been bulldozed through with the SNP colluding with the political elite in Westminster to deny the opportunity for this franchise to be brought back into public ownership.
"There is no question that this whole franchising process could and should have been halted, pending the ratification of the post referendum devolution settlement, instead of rushing headlong into a deal that will deny the Scottish people ownership and control of their railways for many years to come."
Patrick Harvie, Green Party MSP for Glasgow and transport spokesman for the Scottish Greens, called on ministers to give an assurance over the new ScotRail franchise.
He said: "It would be ironic to have a Dutch national railway company taking over most of Scotland's trains. While it would be great to see public transport run by a public sector firm it should be our public sector.
"There's huge public appetite for bringing rail back into public hands. We need an assurance from the Transport Minister that the optional five year break in the ScotRail franchise will allow for a Scottish public sector operator to bid, assuming power is devolved from Westminster to allow it."
The Dutch firm said: "Abellio is pleased to announce that Transport Scotland has confirmed its intention to award the ScotRail franchise to Abellio ScotRail Limited. Although we are not listed, an announcement will be made to this effect to the London Stock Exchange in due course."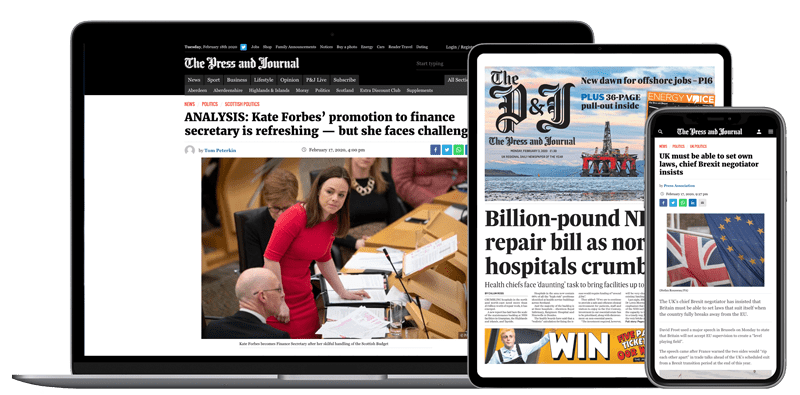 Help support quality local journalism … become a digital subscriber to The Press and Journal
For as little as £5.99 a month you can access all of our content, including Premium articles.
Subscribe