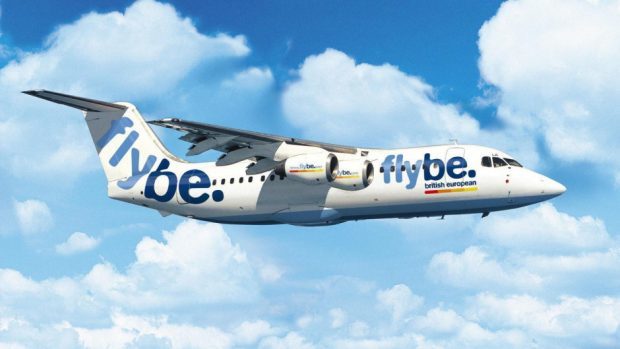 The rise in the value of the dollar since New Year will add £7million to Flybe's operating costs this year, the regional airline said yesterday.
In a trading update, the airline said it would take a hit from currency costs despite taking steps to hedge exposure to fuel and the dollar.
Flybe, the largest operator at Aberdeen International Airport, also said it had increased its summer seating capacity by 17%, but ticket sales had fallen 3 percentage points year-on-year to 21%.
The Exeter-headquartered carrier had the same problem in the fourth quarter of its financial year to March 31.
It increased the number of seats on offer by 2.4% to 2.6million during the three months – meaning its planes were only 68% full, compared to 70% a year earlier.
Flybe, which operates from all the major Scottish airports and smaller ones in the Highlands and islands through a franchise deal with Paisley-based Loganair, said it had increased capacity at a lower rate in light of the drop in demand following the terrorist attacks in Paris in November.
Passenger numbers during the quarter remained steady at 1.8million, while revenue from bookings were also flat.
Flybe said its full year results, which come out on June 9, were expected to be in line with expectations.
But the assurance was not enough to prevent its shares slipping 5.5p to 58.5p on the London exchange.
Chief executive Saad Hammad said Flybe had made "enormous progress" after taking care of "legacy issues" to do with its fleet.
In November, the airline said it had managed to redeploy all six of its remaining Embraer E195 aircraft.
The jets had been deemed to be too expensive to run and cost the company £26million in storage and maintenance fees in 2014/15.
Mr Hammad added: "Against the background of the highest level of market capacity growth for six years – driven by low fuel prices – we continue to be disciplined in deploying our capacity, focusing investment on routes where airport partners provide cost mitigation and those which adhere strictly to our business model.
"We are also continuing to reduce unit cost, which provides margin resilience, as well as reviewing our capacity growth rate beyond this summer.
"Our booking profile for the summer reflects our capacity investments and our growing appeal to business travellers who typically book as close as possible to their day of travel.
"We look forward to making further progress over the coming year as we enter the next chapter of our journey which is focused on disciplined and profitable growth."