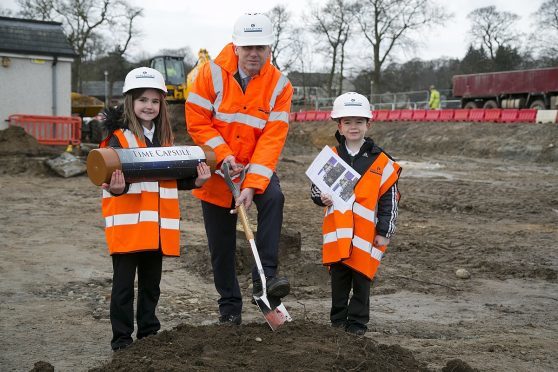 The Aberdeen-based construction arm of Robertson Group said yesterday that hotel projects were still at the heart of its plans, despite the hospitality sector's struggles in the north-east.
Occupancy rates and room revenues at Aberdeen hotels have fallen sharply as the energy sector downturn continues to dampen demand for accommodation from out-of-town oil and gas workers.
The opening of new hotels has also contributed to an imbalance between supply and demand.
But bosses at Robertson Eastern said the area's potential for attracting tourists in greater numbers justified the extra rooms, while the oil and gas industry would form a key plank of the north-east economy for years to come.
Robertson Eastern is in the process of developing two hotels near Aberdeen International Airport as part of a £48million portfolio of projects it starts work on this year.
The Robertson Group subsidiary, which employs more than 70 people, is behind both the Marriott Moxy at ABZ Business Park and a Hampton by Hilton Hotels (HHH) site at the D2 Business Park.
Keith Taylor, managing director of Robertson Eastern, said north-east hopes of increasing tourist numbers had been boosted recently by the creation of new destination marketing body VisitAberdeenshire.
The organisation, which amalgamated VisitAberdeen, Visit Royal Deeside and Banffshire Coast, got up and running at the start of this month and is driven by a desire to make Aberdeen the second most popular Scottish city among tourists after Edinburgh.
Mr Taylor said: "The oil and gas industry will continue to be part of the mix but we must diversify our economy.
"There is a natural argument in exploiting the tourism potential which the area holds. Although hotel occupancy and room revenues have gone down, they've gone down from a high level. Aberdeen is now getting to the levels a lot of other cities in the UK are at so from that perspective it's still a very popular city to build a hotel in."
Mr Taylor also said he was confident that backing Aberdeen has received from both national and local government will help the north-east flourish again.
He added he was particularly encouraged by the £250million City Region Deal and by the prospect of investment from Opportunity North East, a £50million war chest launched by Sir Ian Wood.
Other Granite City projects Robertson Eastern is working on include refurbishment work at Aberdeen Royal Infirmary, the construction of student flats at Causewayend and the extension of Greenbrae Primary School in Bridge of Don for Aberdeen City Council.
The business is part of Elgin and Stirling-headquartered Robertson Group, which was founded in Elgin by Bill Robertson in 1966. The group directly employs more than 1,700 people across 18 separate businesses, including a property arm in Inverness.