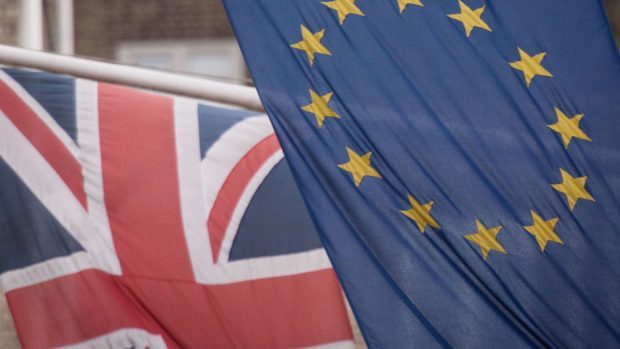 Scottish business chiefs moved quickly to calm nerves yesterday after UK voters chose to quit the European Union.
Aberdeen and Grampian Chamber of Commerce chief executive Russell Borthwick said: "We recognise that while some of our members will welcome the result, many will be unsure about whether leaving the EU will be good or bad for their business.
"Over the coming months, we must ensure that through negotiation, the benefits of EU membership as highlighted by members – movement of trade, labour and capital – are retained by the UK outside the EU.
"There will be a further period of political uncertainty, which makes it even more important that we keep the focus on trade, business and the growth of our economy.
"In the short term, the Bank of England has assured us of the financial stability of the financial sector, that cash remains available and that it will take the necessary measures to stabilise financial and currency markets, if conditions warrant."
Inverness Chamber of Commerce chief executive Stewart Nicol said: "The detailed implications of our exit are as yet unknown although it is clear that we are only at the start of a new journey in which we will need to negotiate a different relationship with our European partners and the wider world.
"Highland businesses are diverse, resilient and resourceful. I am confident they will continue to trade globally while we transition into a new way of doing international business."
The Scottish Chambers of Commerce (SCC) called for "government and business to … provide leadership for our new relationship with the world".
SCC chief executive Liz Cameron added: "We would urge a level of calmness – our products and services will continue to be traded throughout Europe and beyond."
Mark Harvey, senior partner in Scotland for professional services giant EY, said: "It's the first time a member state has left the union, and this means that the consequences are almost impossible to predict.
"Businesses will need to hit the button on the short-term contingency plans that many have been working on in recent months, while also starting to plan for the longer term.
"They must use the next few months to assess their position in terms of trade, their people and regulation."
Steve Williams, senior partner for Scotland at Deloitte, said the UK as a whole would "continue to be an excellent place to do business", while PwC Scotland chairman Lindsay Gardiner said history showed Scottish businesses were "adaptable and innovative when confronted with new challenges and opportunities".
The Scotch Whisky Association (SWA) said there were "serious issues" to resolve for Scotland's top export after the Brexit vote.
SWA chief executive David Frost added the nature of future trade arrangements would require "urgent attention".
David Watt, executive director of the Institute of Directors in Scotland, said: "It is important to remember that Scottish businesses are robust. We have weathered uncertainty and change before, and we will do it again."
Andy Willox, Aberdeen-based Scottish policy convenor for the Federation of Small Businesses, said: "While questions about a second independence referendum will inevitably dominate the headlines, there are more immediate matters for small firms – from clarity over access to the single market to the free movement of people."