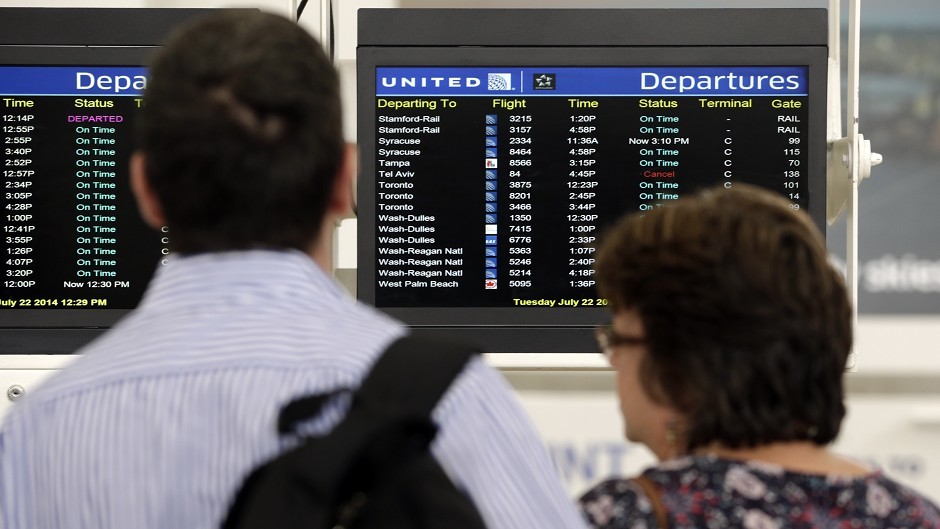 A potential strike by Aberdeen International Airport (AIA) workers at the height of the summer holiday season seems to have been averted.
There were fears industrial action could lead to major disruption at the north-east gateway over the school break.
But talks between union bosses and airport chiefs at Aberdeen as well as the terminals in Glasgow and Southampton, which are under the same ownership, have resulted in an "agreement in principle".
The three sites are owned by AGS Airports, a partnership between Spanish company Ferrovial and Australian group Macquarie Infrastructure and Real Assets.
Unite announced in June that it was balloting the airport workers on possible strike action in a row over pensions.
About 480 of the union's members at AIA and Glasgow Airport, including firefighters as well as people working in security, airfield operations and airside services, were asked to decide whether they wanted to launch a campaign of industrial action.
But conciliation service Acas has brokered a proposed deal, which Unite said was being "actively pursued through the trade unions' committees and members to support resolution".
The union added: "This also includes a proposed settlement for the pay arrangements for Glasgow and Southampton airports respectively for 2016.
"While further consultation has still to be undertaken, the discussion between AGS and the trade unions tconcluded on a 'very positive' basis. A further update will be issued in due course.
Unite regional officer Pat McIlvogue said: "Unite from the outset endeavoured to reach a negotiated settlement with AGS over the proposed changes to pensions' schemes changes.
"We are pleased that we have reached an agreement in principle which safeguards and extends our members' interests, while the company saves up to £3.5million-a-year. We will now take the offer to our members for consideration."
A spokesman for AGS Airports said: "The company held constructive talks with the recognised trade unions at Acas on Monday … regarding changes to the existing final salary (defined benefit) pension scheme.
"As a result, all parties have compromised to reach an agreement in principle which the unions will now take to their members for consideration.
"In addition to representing a solution that is agreeable to all parties, it removes the risk of industrial action."