Industry chiefs hailed the 2017 fish deal as "positive", saying it would give much-needed stability for the fleet.
Scottish Fishermen's Federation chief executive Bertie Armstrong said: "Overall, this is a positive outcome for Scotland which underlines the sustainable fishing practices adopted by our fleet.
"The agreement will bring welcome economic stability to Scottish fishing communities over the coming year."
Mike Park, chief executive of Scotland's biggest fishing body, the Scottish White Fish Producers' Association, said the talks produced a "mixed but positive bag".
Mr Park added: "Given that the discard ban, or landings obligation will apply to cod in 2017, it was hugely important that cod quotas were increased to more closely represent the numbers on the ground, so that is very welcome.
"Less welcome is the reduction in haddock quotas to redress a previous error by the scientists."
Shetland Fishermen's Association chairman Leslie Tait described the quota changes as broadly good news for local white-fish boats.
Mr Tait added: "The uplifts for cod, saithe, ling and monkfish are particularly welcome, especially with cod being subject to the discard ban from January.
"The major demersal (white-fish) stocks are in very good health, and that's largely due to the efforts and sacrifices of fishermen stretching back a decade and more."
Political reaction was equally positive, with Scottish Liberal Democrat rural affairs spokesman Mike Rumbles saying the outcome was "a productive negotiation with our European partners".
And Scottish Conservative fisheries spokesman Finlay Carson said: "Fishermen have done very well out of the deal in Brussels and I welcome it."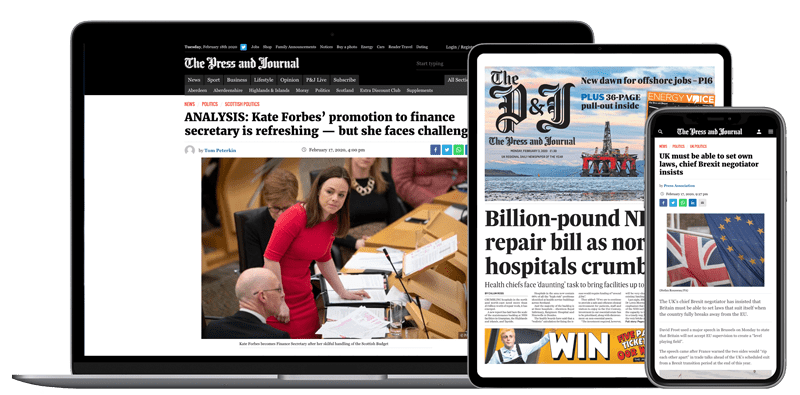 Help support quality local journalism … become a digital subscriber to The Press and Journal
For as little as £5.99 a month you can access all of our content, including Premium articles.
Subscribe