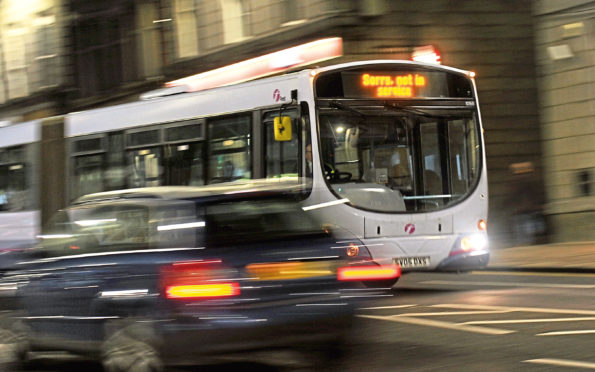 FirstGroup's biggest shareholder is demanding the Scottish transport giant gets rid of its chairman and five other board members "in order to return the business to peak performance".
Coast Capital, which has upped its stake in the Aberdeen-based bus and train operator to 9.7%, said yesterday it had formally asked for major boardroom changes at the "mismanaged and under-valued transportation company".
Calling for an extraordinary general meeting to be convened in order to oust more than half of FirstGroup's board, Coast said it had lined up "highly experienced, inspired, and motivated" replacements.
They boast "relevant transport and turnaround credentials as well as specific understanding of the company and its notable potential", the rebel shareholder added.
James Rasteh, founding partner and chief investment officer, Coast, said: "FirstGroup is a leading business in a profitable industry, and should be the fastest-growing, most profitable, and most valuable player in the sector – as it has been historically.
"It is valued at less than 3.5 times depressed Ebitda (earnings before interest, tax, depreciation and amortisation), against peers at nearly eight times.
"The existing leadership team has a track record of value destruction and under-performance which is partly due to their inexperience in the surface transport industry."
Mr Rasteh said FirstGroup's shares had slumped by more than 75% since 2010, while peers had "gone from strength to strength".
He added: "The board of this company launched a five-year turnaround plan in 2013 and failed to deliver on every single metric they promised to achieve.
"They have destroyed extraordinary amounts of capital in the rail business with impunity.
"They have let down their customers, shareholders and staff.
"The time has come to bring on board a leadership team with the vision, motivation and experience to deliver and execute a well-crafted turnaround plan."
FirstGroup said it was confident it had "the right team, with the right experience and plans".
It also said it would "continue to engage with Coast Capital", having tried to do so "constructively" for more than a year.
"The board will be writing to shareholders regarding the requisition notice in due course," the company added.