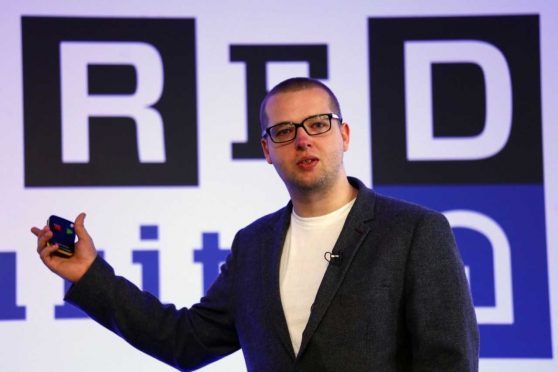 A top hacker who has worked with Facebook and Kim Kardashian will perform a demonstration on how people can protect themselves against cyber-attacks.
Ethical hacker Jamie Woodruff is trained in finding security weaknesses and is employed by companies to find out how vulnerable they are.
In Social Engineering – Manipulation for Information at Arts Lecture Theatre, University of Aberdeen tonight, he will share how he can easily access important information about companies and how to prevent these kinds of attacks.
Mr Woodruff has already exposed holes in numerous high-profile operations including Facebook, YouTube, Twitter, Apple and Google.
The computer genius, who is a cyber-safety advisor for the Cyber Smile Foundation which specialises in online cyber bullying, also revealed that Kim Kardashian's website was putting her fans' data at serious risk.
His show will close Techfest 2017, the north-east's annual festival of science, technology, engineering and mathematics.
Alies Bartelds, acting managing director of TechFest, said: "We are thrilled to have Jamie close our 2017 programme with such an insightful presentation on cyber security, which is something we all need to be aware of in this day in age when technology is such a big part of our lives.
"It's the perfect closing event to the festival which has explored our relationship with technology and the internet, with events and workshops allowing visitors to find out about privacy in a digital age and what human-machine collaboration might mean for our jobs in the future."
The talk starts at 7pm, and tickets are available from Aberdeen Box Office.