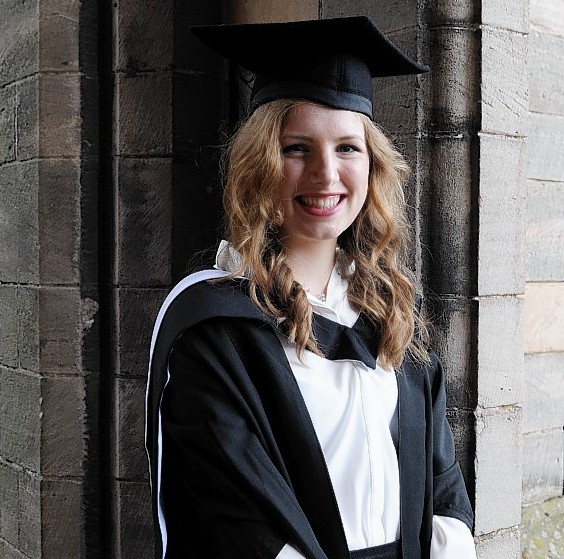 One Aberdeen University graduate will make the transition from geography to theology this summer during a trip to the USA.
Fiona Hutchison, 23, graduated with a masters in geography yesterday to the delight of parents Stephen and Ingrid Hutchison.
The former Inverness Royal Academy pupil began her studies in Aberdeen in 2010, and will head to California to be instructed in a whole new field in a matter of weeks.
Her life as a student in Aberdeen was always split between her studies and Christianity, and she frequently attended sermons at the City Church, on the city's Gilcomston Park.
Now she is embarking on a pilgrimage to Califronia's Bethel Church to learn more about her faith.
Miss Hutchison said she was looking forward to striking out for pastures new.
She said: "It's a nice city to be a student in, we had a good sense of community on my course as well."
Miss Hutchison added that she was planning to return to Scotland following the trip, but was still unsure about her future career path.
She is the youngest of four siblings to graduate, and the closest to home.
Her brother Ian and sisters Ruth and Karen all graduated in Glasgow.
She said: "I broke the mould in Aberdeen, all my siblings went to Strathclyde University. I'm the first to graduate from Aberdeen."