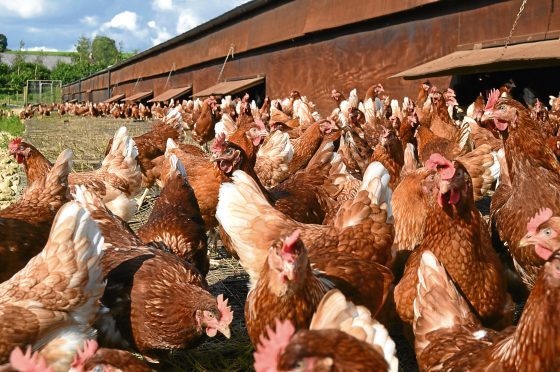 The Scottish Government has decided not to impose strict biosecurity controls on poultry keepers north of the border despite Defra declaring the whole of England a bird flu prevention zone.
In the last week wild birds in Dorset and Warwickshire have tested positive for the H5N6 strain of the virus which has been circulating in wild birds across Europe, leading Defra to introduce local prevention measures which were yesterday extended nationwide.
It means all bird keepers must follow strict biosecurity measures to prevent the virus spreading to poultry and other domestic birds.
However Rural Economy Secretary Fergus Ewing said that after consulting Scotland's chief vet and taking expert advice he had concluded that imposing controls on poultry keepers would not substantially reduce the risk to domestic birds.
"In the meantime, I would remind all bird keepers – whether major businesses or small flock keepers – to ensure their biosecurity is up to scratch, and to take all possible steps to prevent any contact between their birds and wild birds," added Mr Ewing.