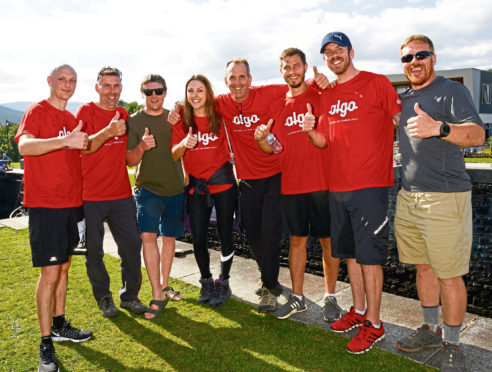 Almost £50,000 has been raised for the Royal Scottish Agricultural Benevolent Institution (RSABI) following its Great Glen Challenge.
The charity, which provides financial assistance to those who have relied on the land, holds the one-day challenge every year to raise funds.
This year's event saw 104 participants from agricultural and rural businesses either run, cycle or kayak through the Great Glen from Invermoriston to Neptune's Staircase.
The top title went to a team from Begbies Traynor, with teams from Algo (Blairgowrie) Ltd and Knight Frank finishing in second and third place, respectively.
To date, more than £48,000 has been raised from the challenge and RSABI says donations will still be accepted for the next few weeks to help the charity reach its £50,000 target.
"Since the launch of RSABI Great Glen Challenge six years ago, the event has raised around £250,000, helping to enable RSABI to keep providing emotional, practical and financial support to individuals and their families across the agricultural sector, including farming, crofting and growing," said the charity's development officer, Paul Tinson.
"Congratulations to the team from Begbies Traynor, an RSABI corporate supporter, who worked superbly well together to take home the 2018 trophy winning both the walk and running sections outright."
John Smart from event sponsor Ledingham Chalmers said: "It is really gratifying to see the transformation of the event since 2012 into such a successful major event raising significant funds for such a worthy cause."
Anyone looking to donate to the challenge can do so here.
The RSABI helpline – 0300 111 4166 – is open every day from 7am to 11pm.