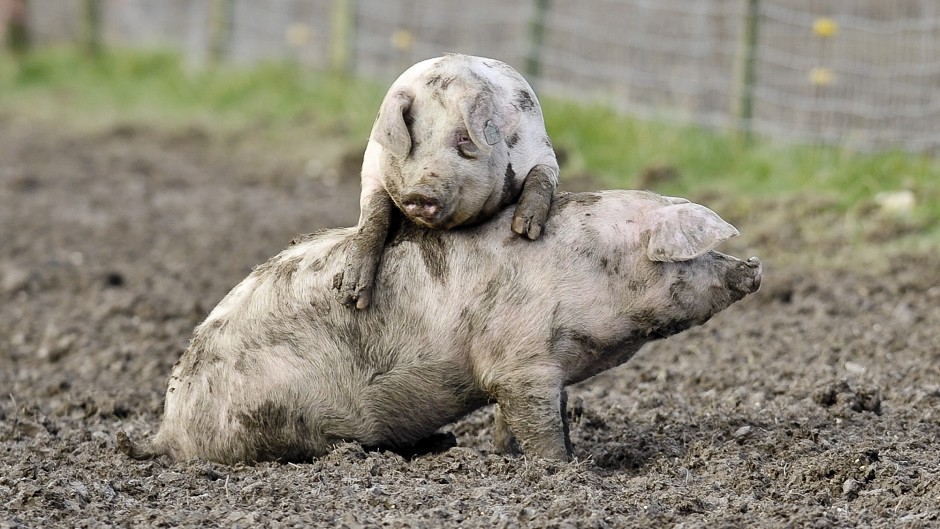 Production innovation and a focus on developing export trade could help British pig producers reverse their fortunes after two incredibly difficult years, according to industry experts.
Increased domestic production, volatile input prices and intense retailer competition had put significant pressure on UK producers, driving down pig prices significantly.
But with UK and EU pig numbers set to decline and the UK premium over EU pork starting to narrow, the industry should start to bounce back, said Phil Woodall, general manager of Thames Valley Cambac.
Speaking at the Pig and Poultry Fair, Mr Woodall said the impact of falling UK pig numbers were likely to be felt by producers towards the end of 2016.
"Although the UK pig herd has increased by 3.3% in the first quarter, I believe there will be a fall," he said.
"After two years of decline in the industry, we think there are up to 20,000 sows either gone or committed to going, and we think that will have an impact in the third and fourth quarters of the year.
"EU production has also been reducing, with Denmark and Holland losing 100,000 sows."
Mr Woodall said the price gap between UK and EU imports was closing, which should also help UK producers drive exports.
"Last year the gap reached 30p/kg at one point and it never fell below 19p/kg. That gap is now 12-13p/kg and is closing further," he said.
"The weakened sterling is assisting exports – in the last 12 months we have seen a 31.5% increase in export volume."
To help drive domestic and export trade Mr Woodall said the industry needed to think more carefully about alternative markets and ways to add value to their produce.
"The industry must develop products that are relevant for the consumer," he told delegates. "There is a big focus on convenience, out-of-house eating and snacking."
AHDB Pork chairman Meryl Ward agreed there was significant potential for UK pig producers in export markets such as China, with exports forecast to be worth £390million to the UK this year – almost reaching the high levels of the late 1990s.
"Exports have been a major success story for us," she said. "Exports used to be about getting rid of products we didn't value, but there's increasing recognition of the standard of pork we produce in the UK, and countries like China are demanding that."
With exports now so important to the sector, Mrs Ward said the ongoing challenge was to retain the disease-free status of the industry. "Being disease-free is hugely important to the success of imports," she added. "We need to do more contingency planning so if the worst happens we are prepared."