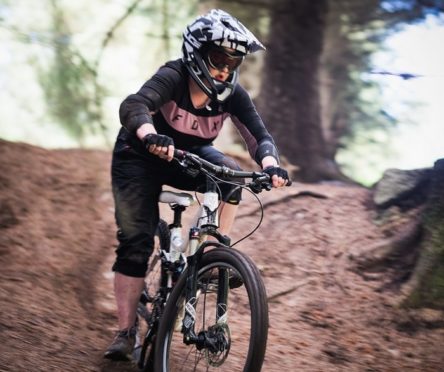 There is lots of advice available for sportspeople looking to be at the top of their game. What you eat, how you exercise, the equipment you use and what you wear can all have an effect on your performance.
But for those who wear glasses, what impact can your eyewear have?
Laura Campbell, optometrist director at Specsavers in Aberdeen, explains why choosing the right eyewear is vital.
Laura says: "Participating in sports can expose the eyes to a number of hazards that can cause irreparable damage to the human eye. Most sports-related eye injuries can be prevented if the participants wear protective eyewear.
"Sportspeople that are particularly advised towards eye protection are those in watersports, snowsports, racquet sports, hockey, football and cricket.
"In the 30 years we have been part of the community in Aberdeen, we have tried to support as many local sports teams and individuals as we can. As part of our support we've been on hand to advise them how to take the best care of their eyesight.
"We are currently sponsoring off-road biker Amanda McCarthy and the city's very first LGBT-inclusive rugby team, Taexali."
Amanda McCarthy, from Aberdeen (pictured above in action), has been competing in Enduro riding since the age of 10, after noticing, as a young girl, that there were few women in the sport and even fewer wearing glasses.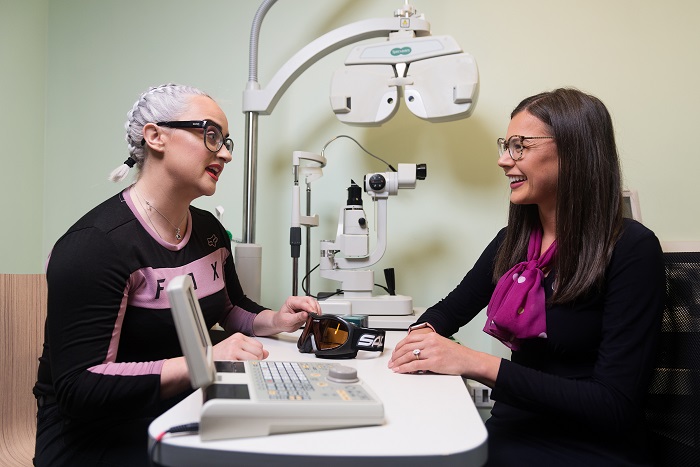 Amanda describes how she became inspired to be one of the first female Enduro riders in this category.
She says: "I noticed from a young age there were not many Enduro riders in Scotland who were female and wore glasses, and I took it upon myself to be one of the first.
"I have been riding with glasses since I was 10 and have always approached every downhill section with no fear, speed and respect for the environment.
"After purchasing the Santa Cruz bike, thanks to Alpine Bikes, I then progressed on to an Orange Diva and then a Trek Lusk. Each of these bikes has given me a different riding experience, which has encouraged me to further concentrate on the safety aspect of the sport I have chosen to take part in.
"My vision is always number one when it comes to safety, and thanks to my sponsorship with Specsavers, this is made very easy. They have introduced me to amazing eyewear called Salice which enables me to be stylish and fully protected while riding with the correct prescription.
"For everyday life and while working at my make-up academy, GlamCandy, I wear a lovely pair of trendy Balmain glasses.
"It is amazing how working with Specsavers has helped me to compete faster, harder and with more confidence. I am really looking forward to my next competition, which will be at Whistler Blackcomb Mountain Bike Park in Canada next year for Crankworx, an international biking festival.
"I know with my eyes protected I will be able to compete to the best of my ability."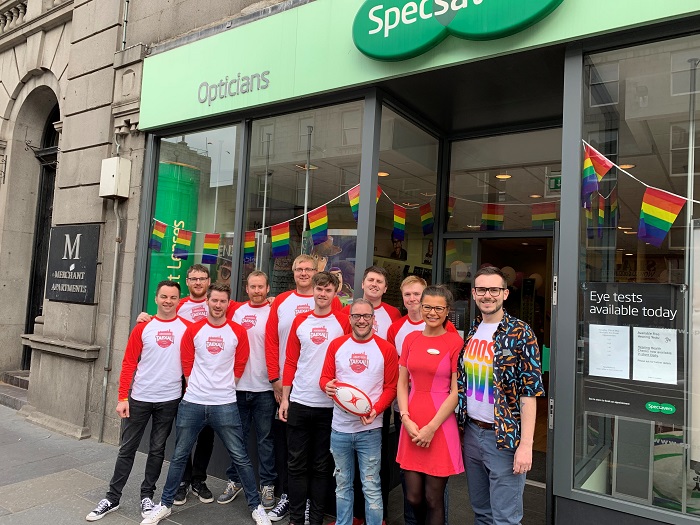 It is not only in Enduro biking that sporting eyewear is key for safety and performance. The Taexali rugby team have been given a trial of contact lenses to help ensure they keep their eyes on the ball as part of a Specsavers sponsorship.
Rugby is a game of co-ordination and having the best possible vision while taking part in tournaments across the country is extremely important to the team.
Bryan Sinclair, chairperson of Taexali Rugby Club, says: "Aberdeen Taexali have enjoyed so many highlights over the last year – it has truly been an incredible journey.
"As a club, we have enjoyed participating and representing the club at inclusive rugby events across the country, from the Union Cup in Dublin to rugby tournaments in Cardiff and across Wales.
"We also attended Grampian Pride, and were thrilled to be nominated for a Proud Scotland Award earlier this year and to be selected as a finalist for the Sport Aberdeen award for Community Project of the Year.
"We are forever grateful to Specsavers Aberdeen for its support and helping us showcase our amazing new kit which features the Specsavers logo. Many of the players wear glasses, so having access to top-of-the-range contact lenses helps us to be sure that we can compete at the top of our game."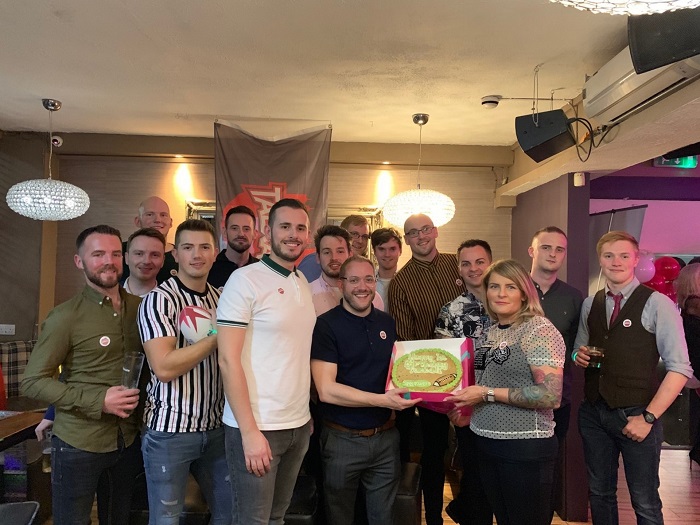 Laura adds: "Prescription goggles are fantastic for sports such as skiing and snowboarding as well as biking.
"Contact lenses are great for fast-paced sports that require you to be at your most agile, like rugby, because they give you a wider field of vision. Our superb team are always on hand to help."
To book an appointment visit Specsavers at 56-58 Union Street, Aberdeen or call 01224 641234.