She was the world's first female film-maker who helped transform attitudes in the movie industry.
And, although her name had been in danger of vanishing into obscurity, a new documentary – Be Natural: The Untold Story of Alice Guy-Blache – which is being released in the UK in January, reveals for the first time the full scope of her pioneering life and work around the camera.
When she completed her first film in 1896 in Paris, she was not only the first female filmmaker, but one of the first directors ever to make a narrative film.
During her career, the Frenchwoman who lived from 1873 to 1968, wrote, produced or directed 1,000 films, including 22 features and 150 with synchronized sound in the 'silent' era.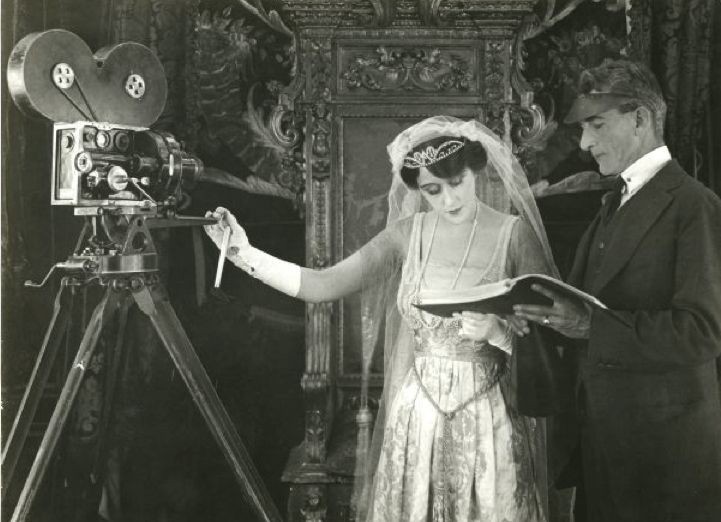 Her work included comedies, westerns and dramas, as well as films with groundbreaking subject matter such as immigration, Planned Parenthood, and female empowerment.
She also etched a place in history by creating the earliest known surviving narrative film with an all-black cast.
Yet, despite her enormously prolific career and influence, Ms Guy-Blache remains relatively unknown, after being shut out of the industry she helped to create.
In some ways, her story mirrors that of Strichen-born Lorna Moon, who travelled from the north-east of Scotland to Hollywood and became a prolific screen-writer who worked with Greta Garbo and many other stars of the era.
In Be Natural, director Pamela B Green acts as a detective, chronicling her real story and highlighting her pioneering contributions to the birth of cinema and her acclaim as a creative force and entrepreneur in the earliest years of movie-making.
Shedding light on the Strichen-born writer Lorna Moon who illuminated Hollywood
Jodie Foster, narrator of the film, said: "When Pamela first talked to me about Alice Guy-Blache, I thought: 'How is it possible that I've never heard of her?'
"She was one of the great pioneers of our industry who created films alongside the Lumiere Brothers, Leon Gaumont, Georges Melies and others.
"As far as we know, she is the first female film director, possibly one of the first narrative film-makers….ever.
"A writer, producer, studio head, with 1000 films under her belt, the facts in this documentary blew my mind. It's an honour to voice this story. May Alice's story finally set the record straight and restore her place in cinema history." ­
The film also features commentary from the likes of Geena Davis, Julie Delpy, Ava DuVernay, Patty Jenkins, Ben Kingsley and Andy Samberg.
Ms Green has dedicated more than eight years of research in order to discover the real story of Alice Guy-Blache, uncovering rare footage of televised interviews and long archived audio interviews that can be heard for the first time.
Be Natural premiered at the Cannes Film Festival in the Cannes Classics category in 2018 and was nominated for the L'Œil d'or documentary prize.
The film was also in official selection at the BFI London Film Festival and the 56th New York Film Festival, among others.