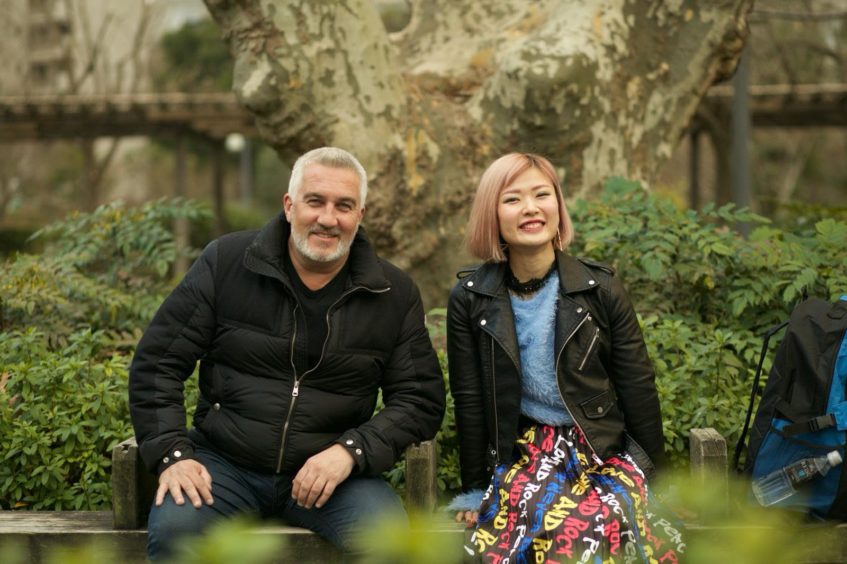 It's slim pickings on the foodie box this fortnight but there are still some hidden gems for us to get our teeth into, Rebecca Shearer reveals.
After scouring the next fortnight's TV guide, I have come to the conclusion that us foodie-show lovers are temporarily doomed. There is very little in the way of new shows and a lot of our old favourites are having to be repeated. But, all is not lost, because what I did find is sure to whet the appetite.
Main channels
Paul Hollywood Eats Japan
Channel 4, Tuesdays, 9pm
The only new show I could find starts tomorrow night (Tuesday April 28) and, as the name suggests, follows Paul Hollywood on a culinary tour of Japan.
In an article about the show, Paul Hollywood said: "Food in general is a big part of their lives. So if you love food then when the world returns to normal, Japan should be top of your list."
In the show, Hollywood manages to open our eyes to another side of the cuisine that we don't normally think about, such as pointing with your chopsticks is a big no-no and cup noodles were invented in Japan.
In one episode Paul even gets to have a cuppa in a puppy cafe. Here's hoping that idea catches on in British cuisine when we can all go back out into the wild.
Rick Stein's Road to Mexico
BBC Two, Fridays, 7pm
An oldie but goodie, Rick Stein's Road to Mexico series from 2017 is being repeated on Friday evenings and follows the culinary journey outlined in his cookbook of the same name.
Episode two of this seven-part series airs this Friday (May 1), sees him following the Californian coastline, including a stop in Monterey's Cannery Row, made by famous by John Steinbeck. He then travels onwards and downwards, through vineyards and citrus groves galore to Los Angeles.
The following week (May 8), Rick still hasn't quite reached Mexico as he ventures into San Diego to taste the culinary delights of a local diner.
Inside the Factory
BBC Two, Tuesdays, 9pm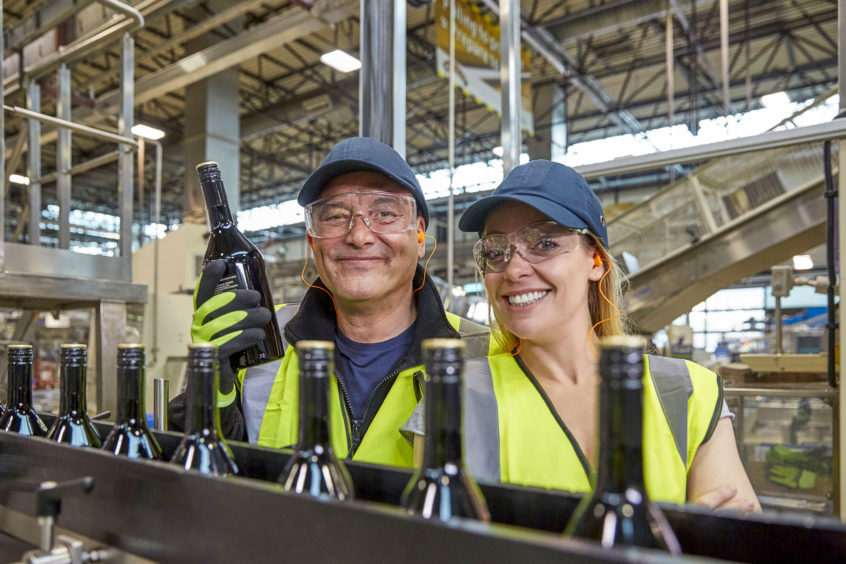 It's not the greatest show to watch if you're a foodie as sometimes it's best not to ruin the illusion, but if Paul Hollywood's new show on Channel 4 isn't quite your cup of tea, then perhaps the BBC's competing programme is more up your street.
Gregg Wallace ventures this week (April 28) into an Irish liqueur factory that produces 540,000 bottles a day – and we're assuming that our invite got lost in the post.
If you're doing Apple-Juice April or Milkshake May and are trying to avoid alcohol, then next week's episode on cereal bars (May 5) will probably have more nutritional value for you.
Netflix
Chef's Table
If you haven't heard of Chef's Table then fear not as neither had I until it came to doing research for this article. I'd often get it confused with the show of a similar name, The Final Table, as mentioned below, but the two programmes have very different formats.
Chef's Table season six features four chefs who are changing the landscape of the food and drink scene in each of their corners of the world – the UK/India, Italy, South Carolina and Georgia (the US state, not the country).
It's more of a foodomentary (a documentary about food) than a reality series and not all of it is as cuddly and cosy and clappy as we're used to with the likes of Masterchef and Great British Bake Off. But these chefs will open your eyes and undoubtedly get your taste buds tingling with their stories of joy, sadness, hope, pride, discrimination and love.
The Final Table
I must admit, I got to the end of episode three and was absolutely exhausted by this series. It's very intense and very American. The Final Table puts random pairings of chefs from all over the world – some who have worked with each other before – together in competition.
They must create their own take on delicacies from nine countries, a different one each episode, in two challenges. The first is to create a popular dish from that country, while the second is to make a brand new dish that celebrates an ingredient chosen by a famous chef of said country.
The UK is in the third episode and I'm not sure whether it was the weird takes on an English breakfast or the fact that they had to celebrate "peas" that made me feel unwell, but if you watch the show in small doses (unlike I did) it's definitely worth sticking with.
Dundee's very own Graham Campbell, head chef at the city's Italian Grill, is even one of the contestants, while crisp expert Gary Linekar is somehow one of the judges in UK week. Wonders may never cease.