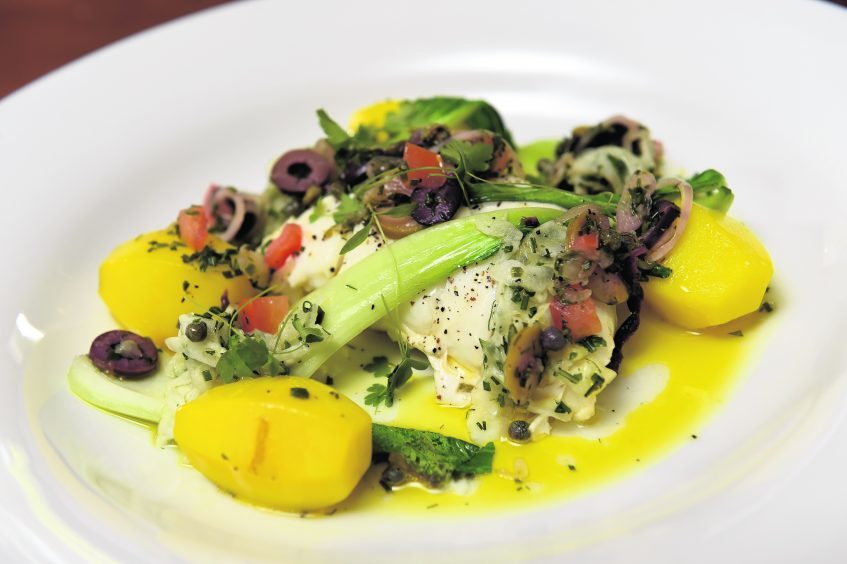 Those were the days: when fine country living meant you could just laze around and ring a bell if you needed anything from the servants.
I spied one of those bells next to a fireplace at Tor-na-Coille, and was so tempted to give it a try.
A picture on the wall of elegantly-attired Edwardians posing outside gave a clue to the past.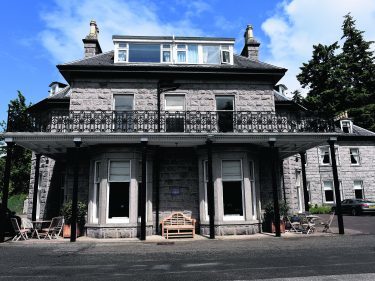 I thought better of pressing the bell and decided to wander outside to drink in the atmosphere, and stand where the original picture had been taken 100 years ago.
Originally built as a Victorian country house, many of the features from those days still remain. The most distinctive being the pillars and veranda circling this impressive old building, set in luxuriant tree-lined grounds.
The road to Balmoral and the Cairngorms sits below the hotel, on the edge of the grounds, and makes you think of quieter, more genteel days when the passing traffic was of the four-legged variety.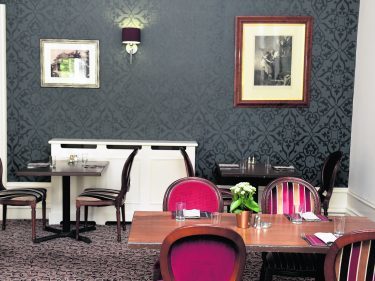 Appearances can be deceptive, however, and although shrouded in a cloak of tranquility, as I stood outside on a Monday lunchtime, it had been a different picture at the weekend after a wedding party took over the whole place.
The garden/function area was now deserted and the only signs of the nuptials was an arch decorated with flowers.
We had spent the morning pottering about the centre of Banchory just down the road and were looking forward to lunch.
We settled into a window table, where the sun was streaming through between a splattering of showers, with pleasant views of the gardens, where a gardener was busying himself with a strimmer.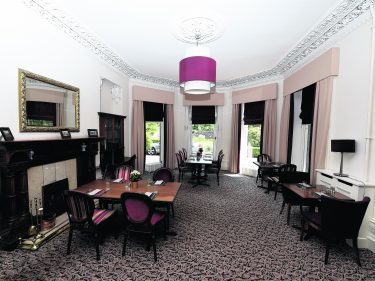 We could see golfers in the distance across the road, and Crathes Castle was not far away, too.
For starters, my wife asked for prawn cocktail with smoked salmon – except, could they do it without the salmon? Awkward? Not at all, a quick word with the kitchen and the answer came back that it was not a problem. A delicious portion of prawn cocktail arrived.
As I had dallied with a lemon drizzle cake in a Banchory cafe less than an hour earlier, I decided a light soup would suffice for starters. What a great move: my broccoli and blue cheese soup was a delight, beautifully seasoned and with bread and butter to go with it.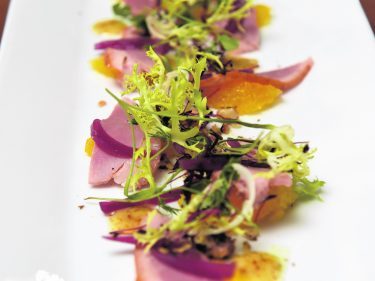 We were both of the same mind – a light lunch was the order of the day, but North Sea lemon sole kept swimming into view on the menu and I could not resist. The waiter confided that this was the top dish with Tor-Na-Coille's regulars.
It didn't disappoint – presentation and taste combinations were a joy. Two filleted portions of sole were rolled and slightly flattened – in the way a table napkin is often rolled and put in a holder. Brilliantly white, plump and fleshy, no wonder it was such a hit with the clientele.
It was accompanied by coloured saffron potatoes, tomato, fennel and sauce vierge – a French sauce made with olive oil and lemon.
My wife had a Caesar salad as a main, with plentiful slices of chicken, croutons, smoked bacon and anchovies. It was a hefty portion – so much so, that she could not eat it all. Our best intentions were now sliding away as we ordered puddings – this part of the menu is always hard to resist, don't you find?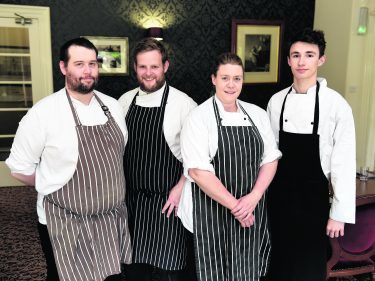 So, a key lime pie, with lemon sorbet and coconut, and a vanilla panna cotta, with granola, which was a nice feature, and strawberries and sorbet, were soon with us, along with a pot of tea. Need I say more?
What a delightful lunch, with excellent food and friendly service, in beautiful surroundings.
We strolled around the grounds to enjoy one final look – it must have inspired us: because we drove straight off to a garden centre to spend some more money.