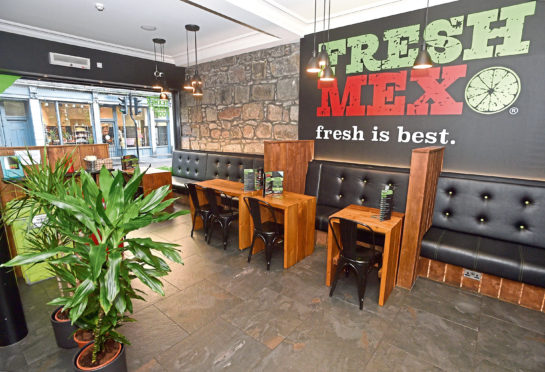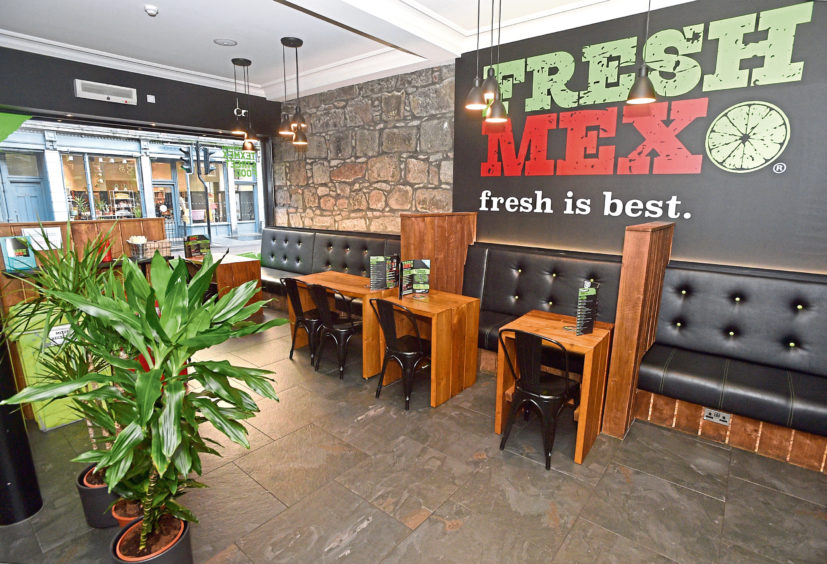 It might be rated number one on Deliveroo, but FreshMex on Schoolhill provides much more than a hangover cure to your door.
The Tex-Mex street food business has been operating in and around Aberdeen since 2015, taking its tasty fare to local farmers' markets and north-east pubs.
In 2018, however, the business expanded into its own city-centre space and quickly grew from strength to strength.
With Aberdeen Journals moving into Marischal Square in the same year, FreshMex became a firm favourite of employees at lunchtime or for a quick bite after work.
So we were all left rather sad when, in February last year, the restaurant went up in flames, putting it out of action for months.
But now the doors have opened again, I decided to pop in with two of my colleagues to try it out once more.
The premises itself is not huge. It's made up of a kitchen and dining space and allows for covers of probably no more than 30, but that's a guess so if you fancy biting into your burrito from the comfort of one of their booths, be sure to avoid rush hour.
This tends to be when the kids break for lunch and is actually, in itself, not a bad thing – in my book, when queues to an eatery tend to go out the door, you know you're on to a winner.
It is, however, not somewhere to go if you're after that fine-dining experience.
The burrito bar is designed for you to order from a selection of typical Mexican dishes such as fajitas, burritos, nachos and quesadillas, intended to be grabbed and eaten on the go.
Your server will then make your chosen dish while you watch by allowing you to choose from an array of fresh and tasty toppings, all laid out in front of you.
If, like me, you started the roaring '20s in a "new year, new me" frame of mind, there are also options for the diet conscious.
Luckily we arrived when it was reasonably quiet and were able to grab a nice table by the window before heading up to make our choice.
Myself and one of my colleagues opted to "be good" and ordered a salad bowl. This consists mainly of lettuce and a generous helping of your choice of toppings.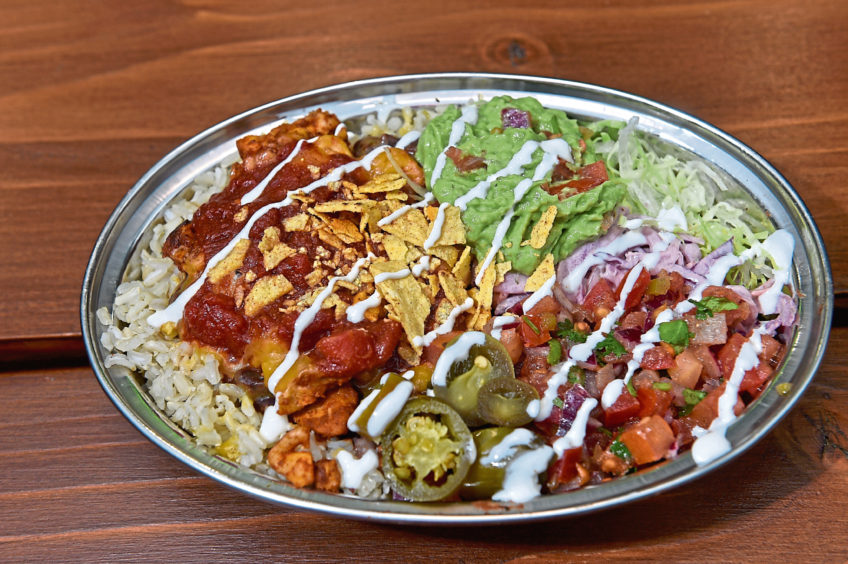 I couldn't pick just one so decided to split my filling between the BBQ pulled pork and FreshMex grilled chicken. My friend, who is following the keto diet, added diced chorizo to the top of hers and a good helping of melted cheese. I stuck to low-calorie options like jalapenos, rainbow slaw and pico de gallo.
Our other lunch companion decided to go for the rice bowl or naked burrito. This is served with lime and coriander brown rice with refried beans. She opted to go for the chicken as her topping, too, but other choices include beef and chorizo chilli, chipotle mixed bean chilli and BBQ pulled jackfruit.
If, unlike us, you are not watching the waistline, there are plenty of other delicious dishes that you can indulge in.
The brand is known for its cali burrito – its take on the San Diego phenomenon that is basically a large burrito stuffed with fries instead of rice and beans.
And if it's chips that float your boat, you can also order a big pile of them covered in one of the delicious toppings.
The generous portions meant that we had no room (or calories) left for the double chocolate brownie FreshMex offers up for dessert, but the couple at the table next to us looked to be thoroughly enjoying theirs.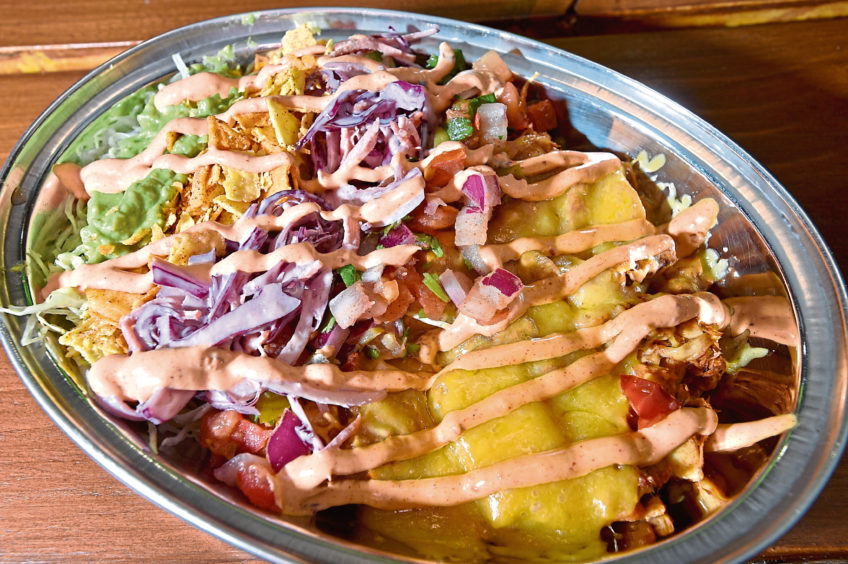 Obviously, with it being our lunch break from work, we did not get to enjoy any of the alcoholic beverages on offer – including FreshMex's own Lime lager – however for those looking to enjoy a drink or two, there is plenty on offer including a range of craft beers and wines.
All FreshMex food can be either eaten on-site or taken away, and is one of the best offerings for Mexican food in the city. I for one am happy to have it back.
The restaurant
FreshMex
Address: 55 Schoolhill, Aberdeen AB10 1JT
t: 01224 647229
w: freshmex.co.uk
The bill
Salad bowl x 2 £13.90
Rice bowl £7.45
Extras £1.50
Soft drinks x 3 £3.60
Total: £26.45