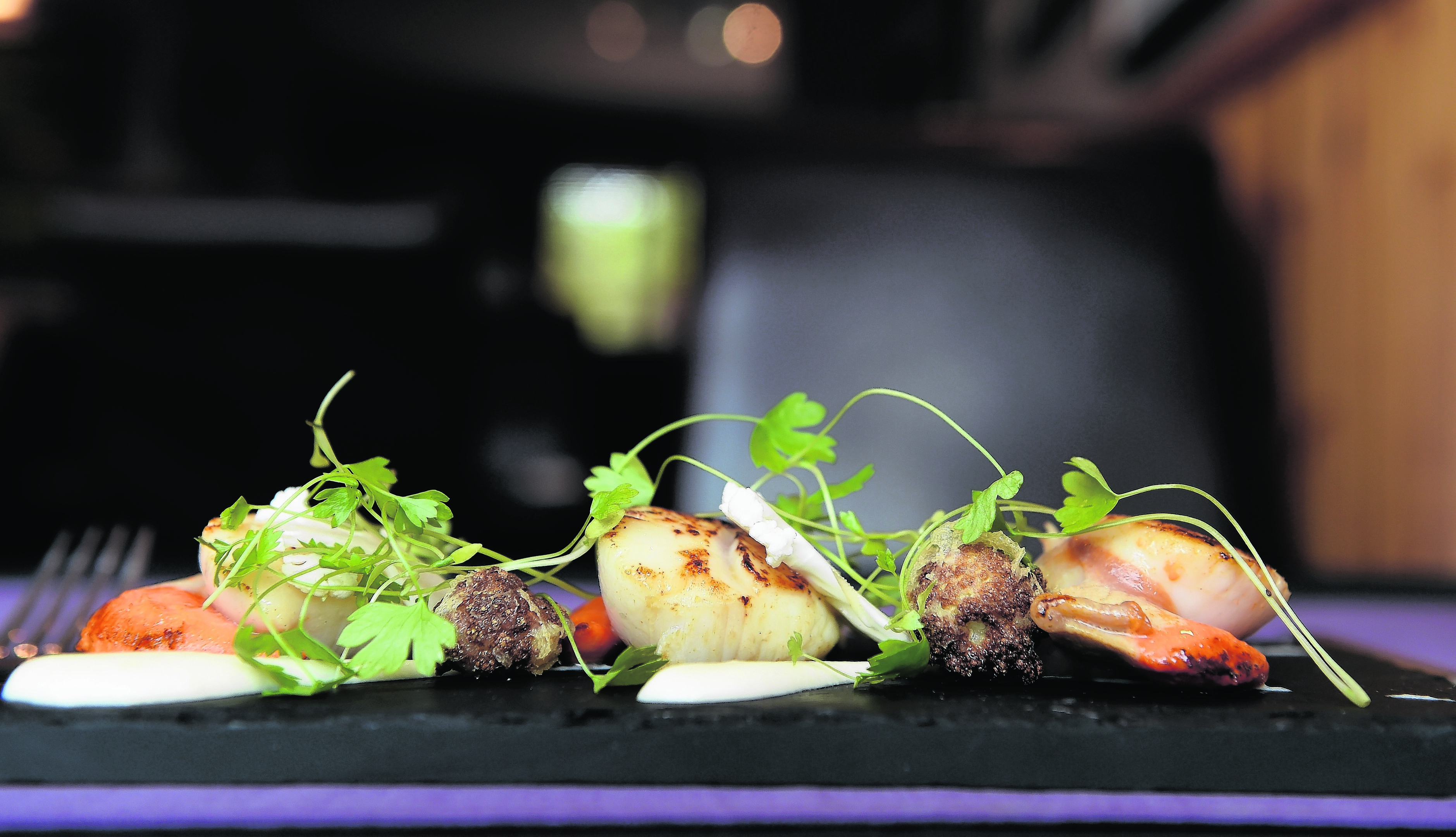 Early evening, and the sun was still splitting the pavements, giving the picturesque village of Fortrose on the Black Isle a decidedly holiday atmosphere. Tourists were enjoying a wander around the village, waiting for the tide to turn.
Chanonry Point, a narrow peninsula between Fortrose and Rosemarkie, is regarded by many as the perfect spot to see the Moray Firth dolphins who are often very active about an hour after low tide. Our plan was to have something to eat, then join the camera-carrying throngs on the shoreline and try to see these wonderful creatures in action.
We dropped anchor at the Eilean Dubh Restaurant, which itself has become something of a tourist attraction as it has been shortlisted for, and won, numerous prestigious awards for its dishes – details of some of these are flagged up outside the building which, it has to be said, stands out because it's not the bonniest on a street packed with lovely 19th century buildings.
Inside it's compact, but big windows allow lots of natural light in and let you watch the world go by. Having been warmly welcomed we were shown to our table and presented with the evening menu, but before we'd opened them our waiter immediately rattled off a list of dishes that were no longer available, which seemed surprising as the restaurant wasn't busy.
However, there was still plenty to tempt the tastebuds. To start I plumped for a tian of fresh local crab with pickled cucumber, kiwi and berry coulis while my partner, a big seafood fan, selected Shetland king scallops with slow-cooked chorizo in red wine and fresh pea puree. Both dishes looked wonderful, particularly the three scallops as they had gorgeous orange coral attached, while the dots of red and green coulis surrounding my crab tian made it a showstopper.
This was certainly a feast for the eyes but the crab tian was slightly bland while the scallops were undercooked which was a shame as the spicy chorizo and pea puree were wonderful. Our waitress noticed one untouched scallop and offered to have it re-cooked whereas I'd have expected it to be replaced.
Restaurant owners, Anne and Graham Law, have long been supporters of local produce and as well as farming their own lamb and vegetables, rely on local farmers and growers to meet their requirements. This is reflected in the menu which highlights local produce – I particularly enjoyed the reference to locally-caught haggis.
For me it wasn't difficult choosing my main course. I adore venison liver but it can be difficult to get a hold of so when I spotted Black Isle venison liver on the menu, my mind was made up instantly. After swithering for a while, my partner chose Sean's pulled pork pie. Pulled pork is one of the on-trend dishes and diners can't seem to get enough of the wonderful smoky, sweet and spicy flavours of the pork so tender it falls apart.
The tall, puff pastry pie looked amazing as the pastry was a gorgeous golden colour, deliciously buttery and melt-in-the-mouth good. Somebody here is clearly a very good baker. I should mention that to go with our starters we had warm rosemary and walnut rolls which were devine. The pork was also beautifully tender and nicely sweet. I had a good portion of liver which was perfectly pink in the centre, just the way I'd asked it to be cooked. Surprisingly, both dishes came with pretty small portions of vegetables. Between us we had creamy and mustard mashed potatoes, green beans, carrots and pea puree all of which were tasty, but we could have done with more.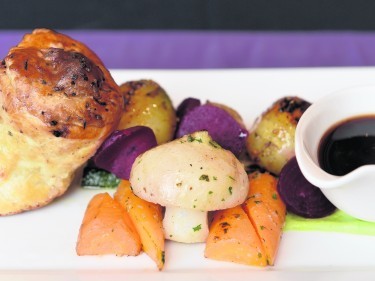 The restaurant has a tasty selection of puds and a nice-sounding cheeseboard so we decided to share one pud, a tablet and Glayva-infused creme brulee with shortbread pieces, and the cheese platter. There were nice crunchy pieces of Scottish tablet within the rich creamy brulee, which had a thick topping and reminded us of the coating on a toffee apple. The shortbread pieces were fantastic. The cheese platter was a good size and had a selection of local cheeses such as Blue Murder and Clava Brie, along with grapes, sliced apple, a home-made chutney and a few crackers. Being picky, it looked like the same knife had been used to cut all the cheeses as little pieces of the lovely blue cheese were on the other cheeses.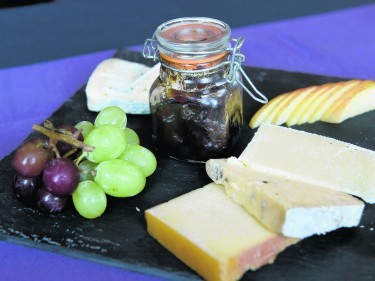 On the night we visited the restaurant seemed short staffed which may account for the slightly patchy service but what can't be faulted is the owners' commitment to local produce. It's just a shame the dolphins didn't have the same commitment as they failed to show up that night. Maybe next time.