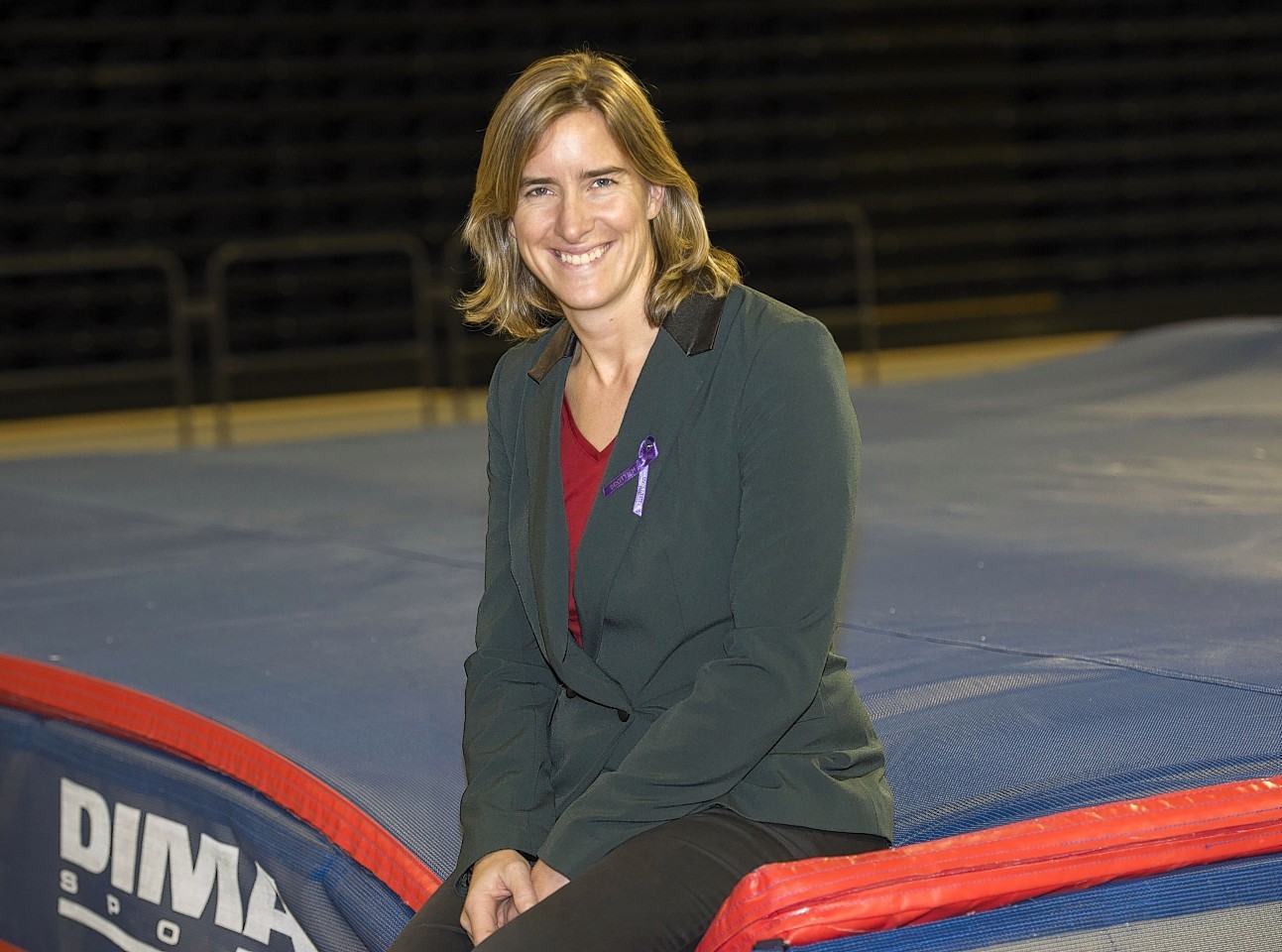 The first phase of work on a new riverside office development in Aberdeen has been launched by Olympic gold medallist Katherine Grainger.
Demolition of a derelict factory marks the start of plans by Elgin-based construction firm Robertson Group to create modern new accommodation on the banks of the River Dee.
The £5million, four-storey building – named Grainger House after the Olympic rowing heroine – will deliver 20,800 square feet of open-plan office space for 200 employees on South Esplanade West.
Robertson Property development director Martin Smith said: "Work will get underway shortly to transform the area with the construction of an attractive new office development offering unobstructed views over the River Dee, and providing occupiers with a high-quality building at very competitive rents.
"We were pleased to welcome Katherine Grainger to the site to see at first hand the project which will soon bear her name, and give her an idea of what the area will look like when the project is complete.
"We're confident that there will be strong demand for this exciting development, which will suit a number of companies looking for new accommodation in central Aberdeen."
Miss Grainger, 38, said: "Having trained on the Dee directly across from the site it's fair to say I know the area very well.
"The idea of having a brand new office block named after you is quite overwhelming and it's been exciting to see the plans first hand.
"I'll be keeping a close eye on progress and look forward to visiting in coming months as Grainger House starts to take shape."
Demolition work is expected to be complete by early summer, with the construction process scheduled to get under way soon after.