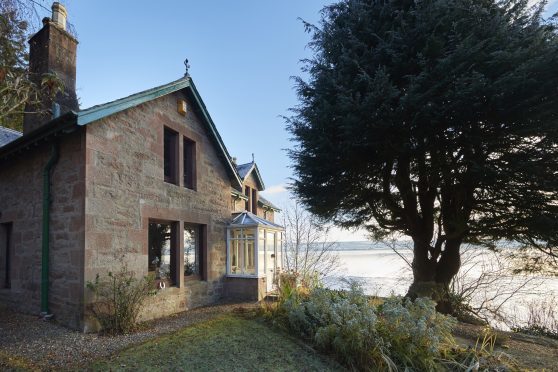 It has long been recognised that living near the coast comes with many benefits, but apart from enjoying being beside the seaside, it may actually be good for your health.
Cast your mind back a few years when research from the European Centre for Environment and Human Health revealed that those who live near the coast tend to be healthier than those who set up home further inland.
In which case, the new owners of Kincraig, a charming family home just a few miles from Dingwall, may soon find themselves in rude health for this house sits on the shores of the picturesque Cromarty Firth.
From every window there are spectacular south-facing views to be enjoyed over the firth and Black Isle, something current owner Lesley Jones feels are pleasantly distracting.
"I've noticed that when visitors come to the house they are drawn to the windows and just stand staring out," said Lesley, who bought Kincraig in 1998.
"I love old houses, and this is a lovely old house, but to be honest, I bought the view. I grew up on a clifftop property in the south of England, and ever since have always needed to live near water.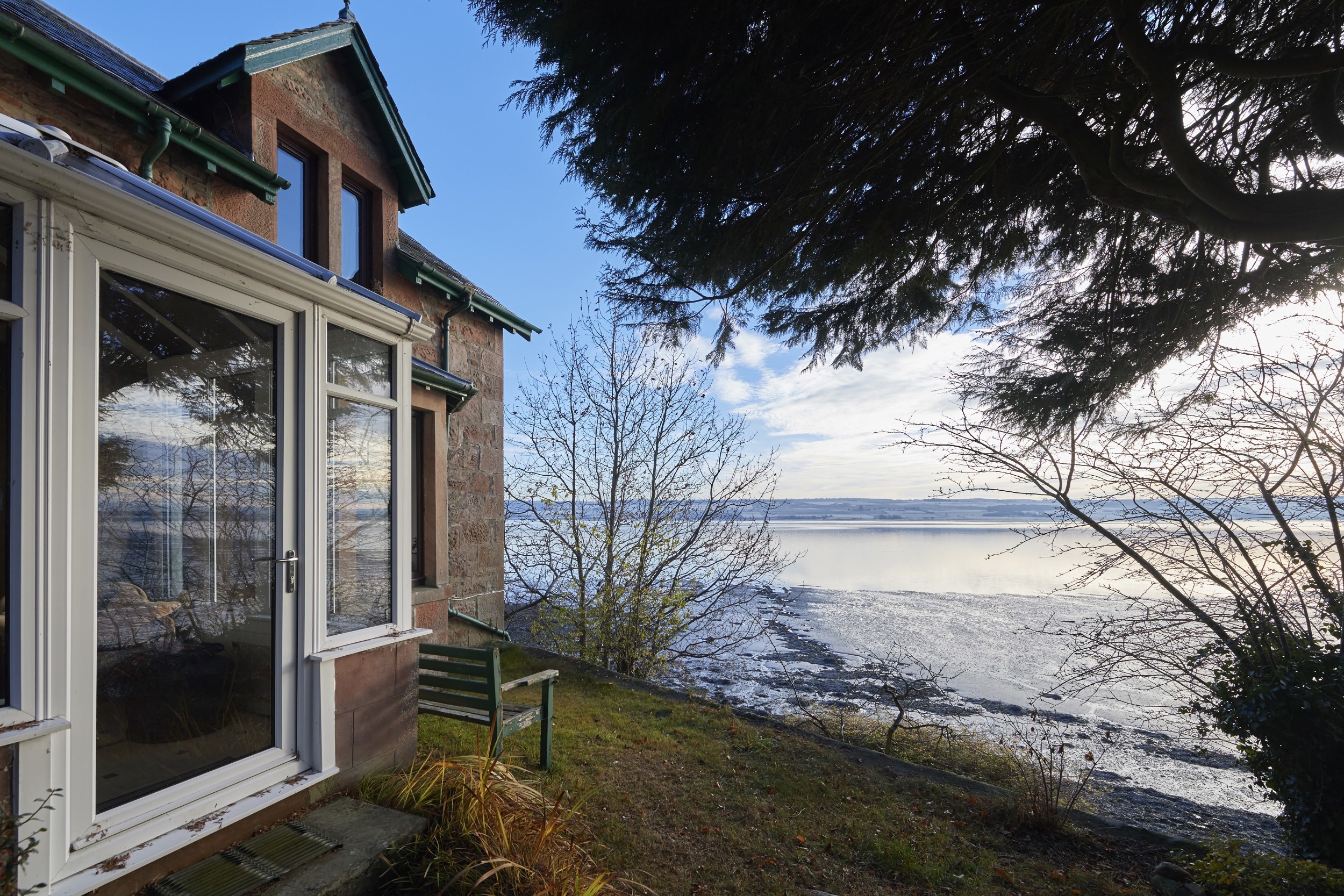 "But as well as water, the views from here are stunning. There's fabulous sunsets and sunrises and whether the weather is fine or wild, it's wonderful to be in, looking out. There's also masses of bird life to see including herons, swans, woodpeckers and beautiful house martins.
"Because the Cromarty Bridge is quite low, you don't see a lot of large sea life here, but a seal did once come and wave at me!"
Set in landscaped gardens on the north shore of the Cromarty Firth, Kincraig sits in sheltered grounds which extend to a secluded beach on the edge of the firth. Since buying the house, Lesley has maintained and improved both the house and grounds, turning it into a delightful and welcoming family home in a special setting.
She has installed double glazing, added a conservatory porch, insulated the loft, created a basement bedroom and landscaped the grounds, yet managed to retain plenty of traditional charm and features.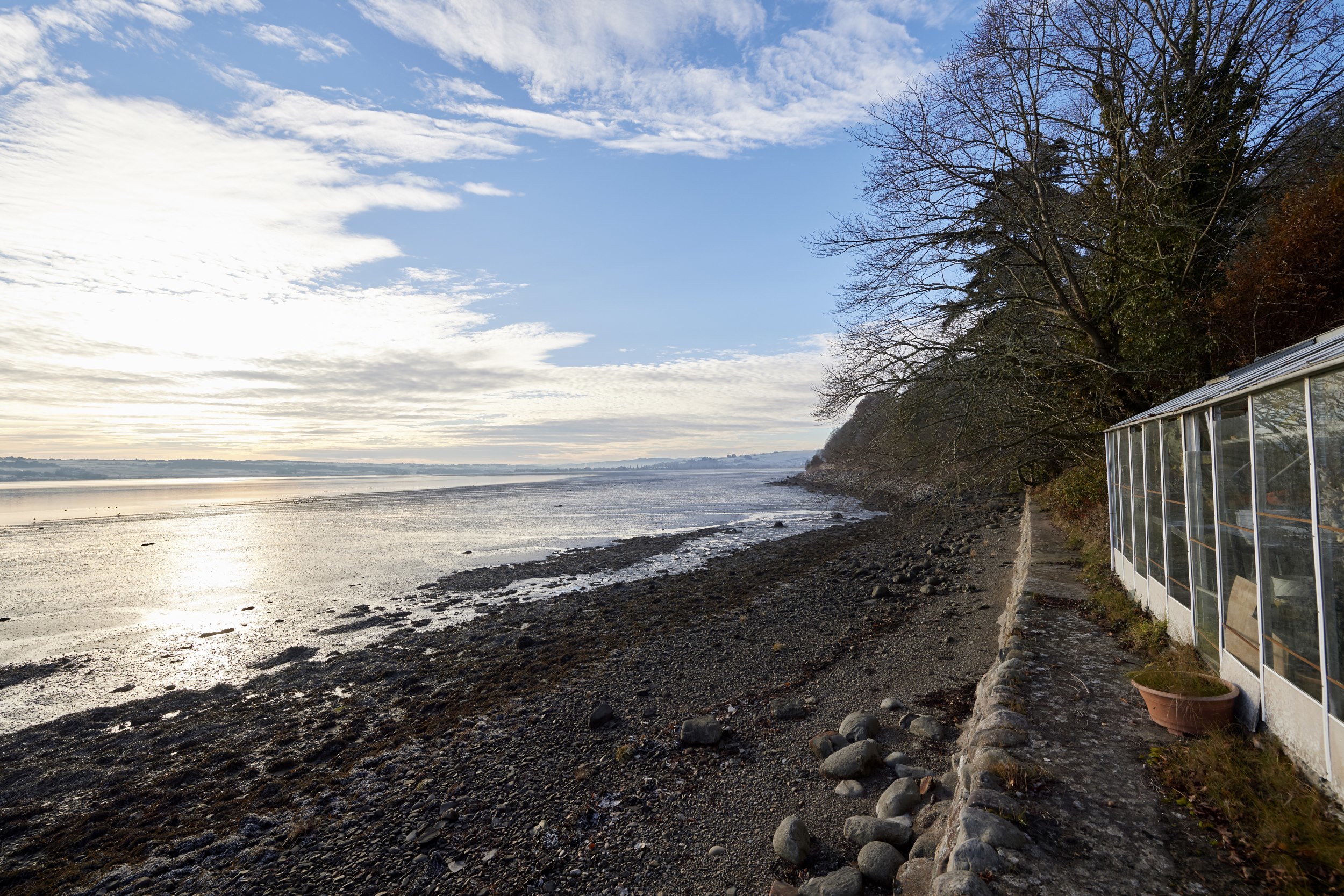 "The house is 150 years old and I love the fact that none of the previous owners mucked about with the old bits of the house so I have original fireplaces, banisters, timber tongue and groove panelling, cornicing, parquet floor and the original staircase," said Lesley, who before retiring worked for 26 years as a management consultant across Scotland and areas of England.
The full accommodation comprises, on the ground floor, a conservatory porch, entrance hall, sitting room, dining room, dining kitchen, utility room, family bathroom with roll-top bath, back hall and boot room.
On the first floor, there are three spacious double bedrooms, all with wash-hand basins, and there's a separate WC, while the basement has a double bedroom with a door opening to the lovely gardens which are terraced with a series of steps and paths leading down to the water's edge.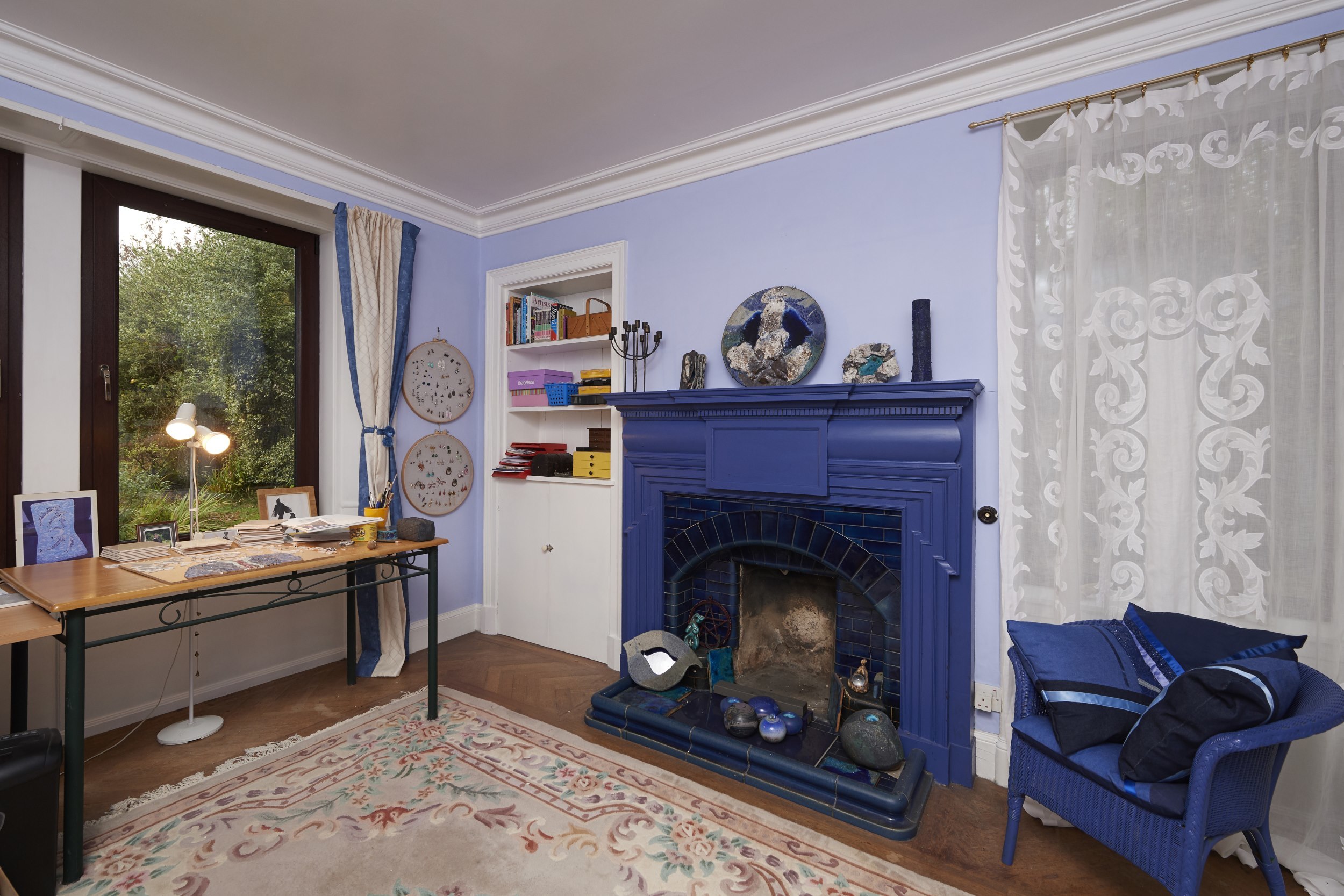 Because the house is about 30ft above the waterline there's virtually no risk of high tides doing any damage, but there's a sea wall in place, in case exceptional circumstances occurred.
The house also comes complete with a timber garage, greenhouse and shed.
"This is the sort of house that people stay for a long time, and I can see why. The previous owners lived here for 40 years and I have a lovely photograph of the original house owners, complete with nanny and baby in an ancient pushchair, which I'll leave behind for the new owners.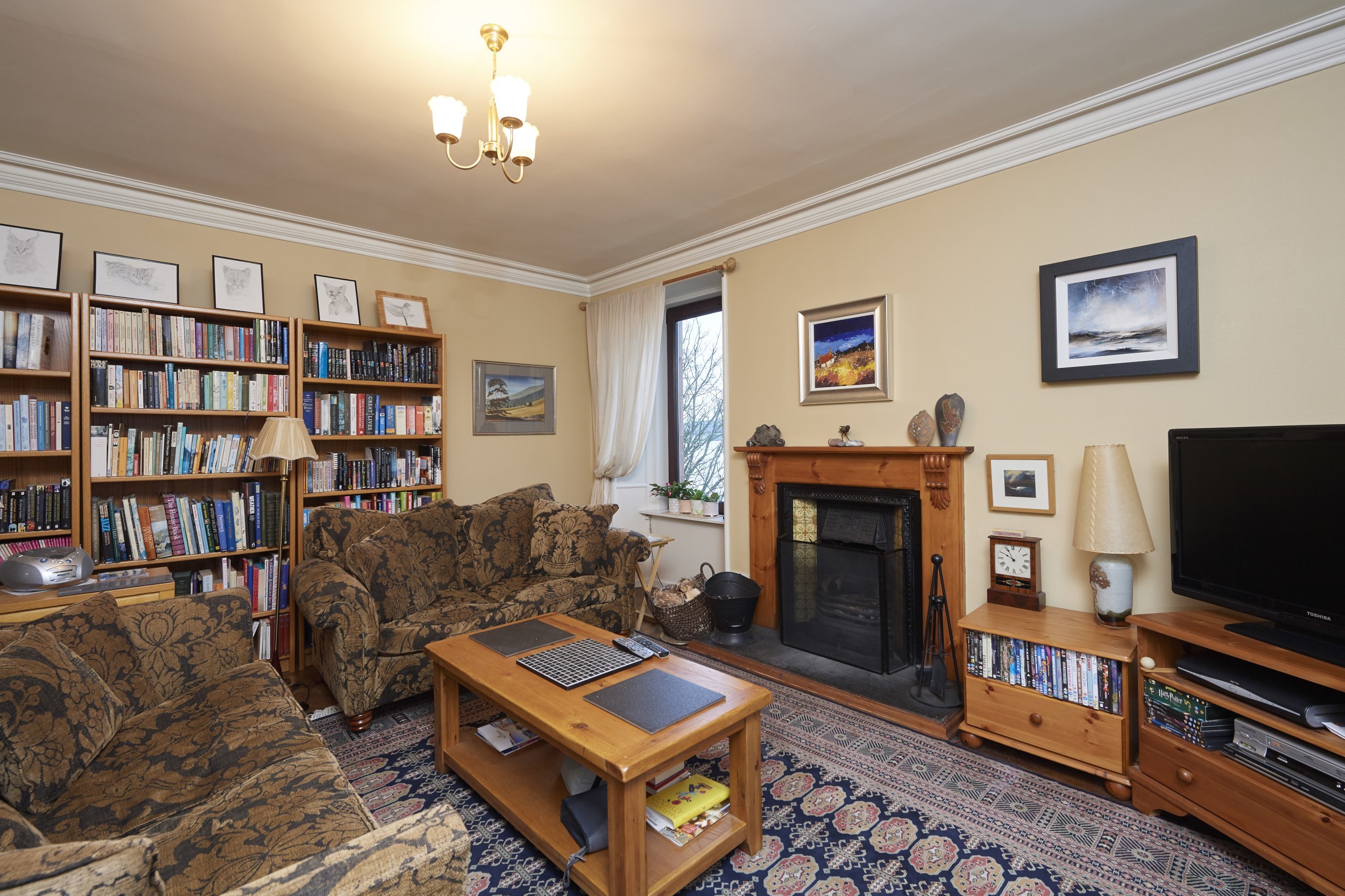 "Now my son and daughter have left home I feel one person living in a four-bedroomed house is ridiculous, so I'm looking to downsize and have bought a property in Nairn, overlooking the river, which has a room which I can use as an art studio."
Since retiring, Lesley has returned to an early love of art and now makes a living selling drawings, painting and tile mosaics.
On the market at offers over £250,000, Kincraig would make an idyllic family home but also has plenty of potential for those looking for a property where they could offer B&B or holiday lets. It's also on the North Coast 500 route which continues to attract huge numbers of visitors.
Contact: CKD Galbraith on 01463 224343.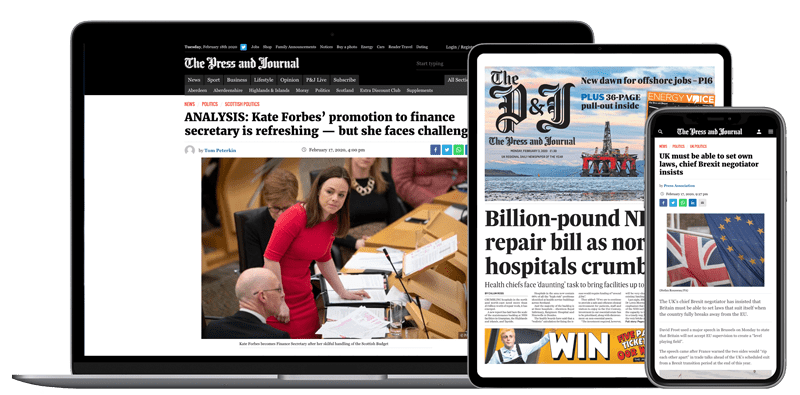 Help support quality local journalism … become a digital subscriber to The Press and Journal
For as little as £5.99 a month you can access all of our content, including Premium articles.
Subscribe