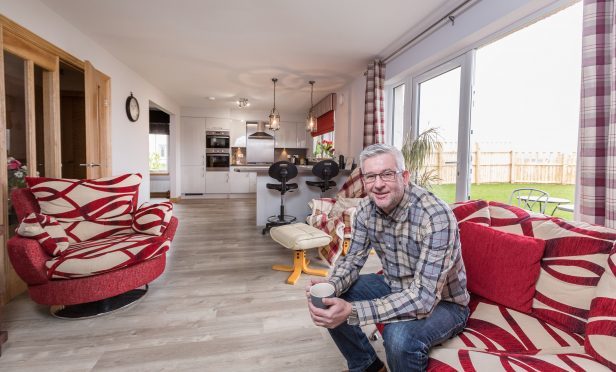 When Forfar businessman Alastair Donald decided he wanted to go into semi-retirement, he thought that his home town of Laurencekirk, where he had fond childhood memories, would be the perfect place to move back to.
As managing director of The Astute Group, Alastair regularly split his time at work between Forfar and Aberdeen, so Laurencekirk also made sense as a halfway point between the town and the city.
It was while driving around the Aberdeenshire town looking for the perfect house for sale that Alastair and his partner Paula stumbled upon The Grange, Muir Homes' Laurencekirk development. There, they discovered the five-bedroom Strathearn villa that became their new home in January of this year.
"After deciding to move house, we had been looking around for a few months when we came across The Grange," said Alastair.
"We had a tick list of things that we wanted our new home to have – a nice view, a quiet location but one where we could still have a social life, a good quality interior, and with plenty of space so our grown-up daughters can come and stay with us whenever they like.
"The Strathearn ticked every single box.
"Because I am from Laurencekirk originally, coming back to the town after all these years was an easy decision for me because I am so emotionally attached to it, but it was the house itself that sold Paula on the idea.
"She really wanted a large open-plan kitchen and dining space for socialising, and the Strathearn had it, as well as plenty of space – a bedroom for each of our daughters, and another room which we have converted to an office, as we work from home a lot. The first time we saw the house, we just fell in love.
"The house is beautiful, the location – just a few minutes from the town centre but on the edge of the countryside – is excellent, and the views to the Cairn o'Mount are phenomenal.
"Now we're settled in, Paula loves living in Laurencekirk as much as I do. It is a very friendly place and has everything you need – mini supermarkets, a good butcher, nice restaurants within easy driving distance, and just a couple of minutes from the dual carriageway or the train station, so I can get to either Aberdeen or Forfar very easily.
"I prefer new-build homes – this is the third time we have bought a new home – so it was wonderful to find such a fantastic one right here in my home town. Alicja the sales adviser was also excellent and really helpful."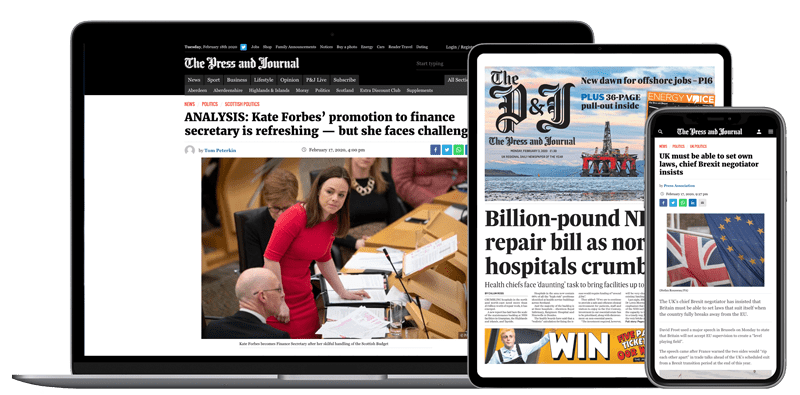 Help support quality local journalism … become a digital subscriber to The Press and Journal
For as little as £5.99 a month you can access all of our content, including Premium articles.
Subscribe