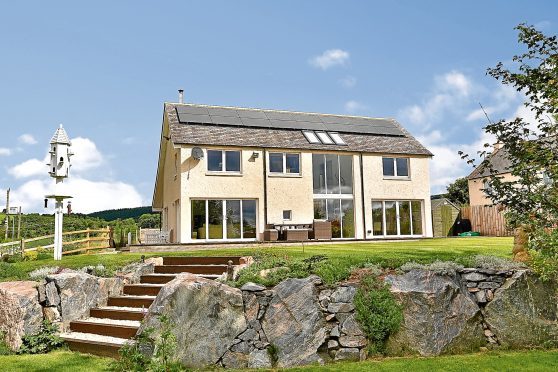 Regular Your Home readers will be right to think Gary and Mel Grant look familiar, for this is not the first time they have featured in the P&J's property supplement.
In 2008, they were selling Trustach Lodge on the outskirts of Banchory. It was hard to believe that the site of their super-modern home was once an old cottage surrounded by overgrown trees and plants.
Architect Gary set to work and had soon created a gorgeous eco-friendly home.
But this chatty couple, who admit to losing count as to how many homes they've lived in, never let the grass grow under their feet, and after 18 months, they were on the move again.
"We had always wanted to live in Finzean and a chance arose to buy a farmhouse there," said Gary.
"We bought Whitestone Farmhouse and lived in it for about six or seven years – a long time for us – before selling the farmhouse and building Whitestone Lodge in the garden of the farmhouse, while retaining the paddocks and stables.
"Many architects design houses for their respective clients but never for themselves, but over the years, my wife Mel and I have had the opportunity to do so. As soon as one project is finished, we are looking for the next one. With each one, further knowledge is gained and I always feel, I could do it better, next time."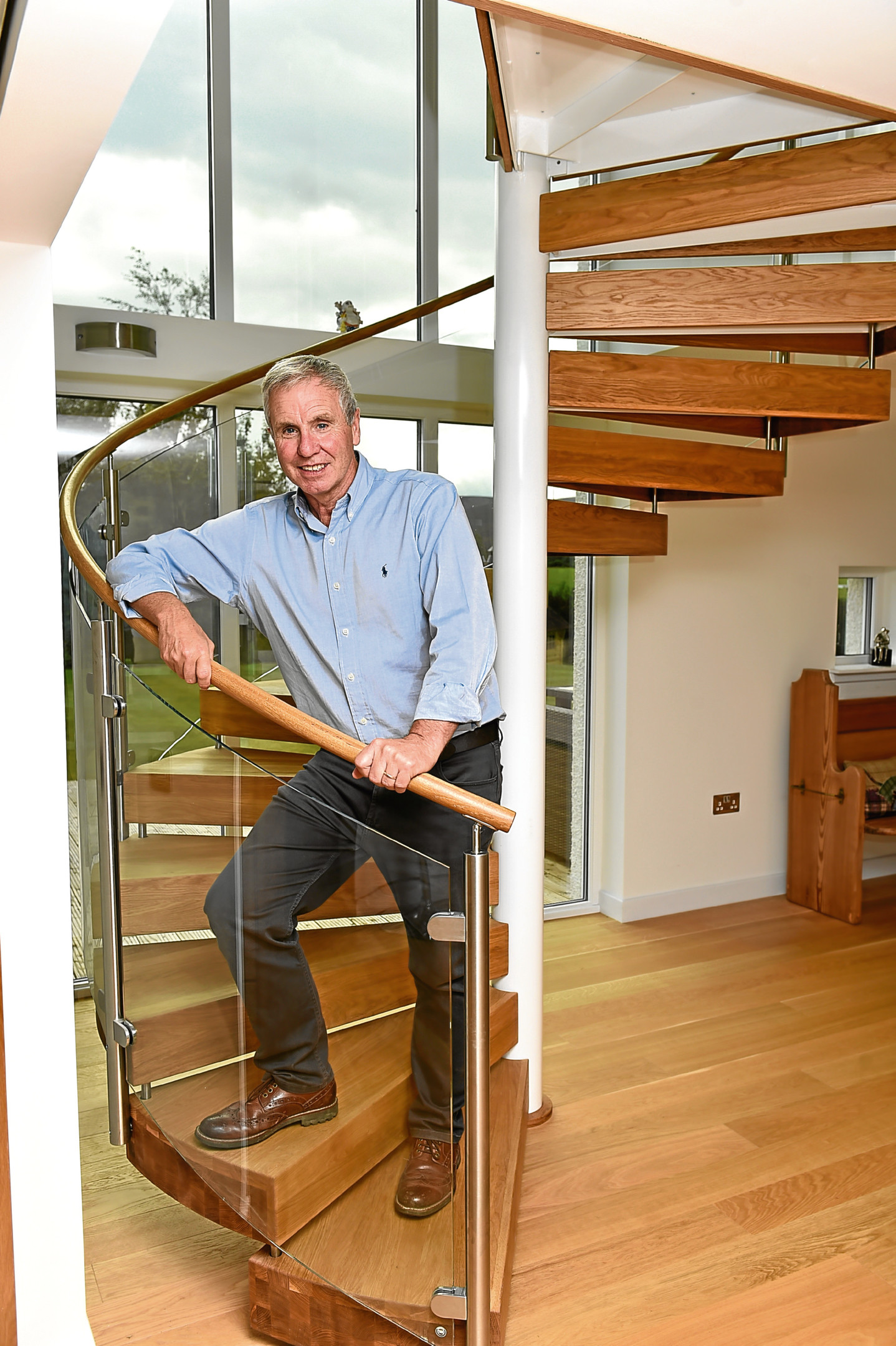 Their most recent creation, Whitestone Lodge, is now on the market at offers over £520,000.
It's a stunning eco-friendly home which offers spacious living and benefits from many energy-saving initiatives including triple glazed windows, air source heating and tariff feed photovoltaic solar panels.
Built to an exceptionally high standard and specification, this well-proportioned house has a contemporary, stylish finish throughout including a light and airy open-plan lounge/dining area with full height windows on two sides which incorporate french windows to the south-facing gardens.
"Invariably, people walk in to the large living space with open commanding views of Clachnaben and Peter Hill, and announce that 'it is like something out of Grand Designs'," said Gary.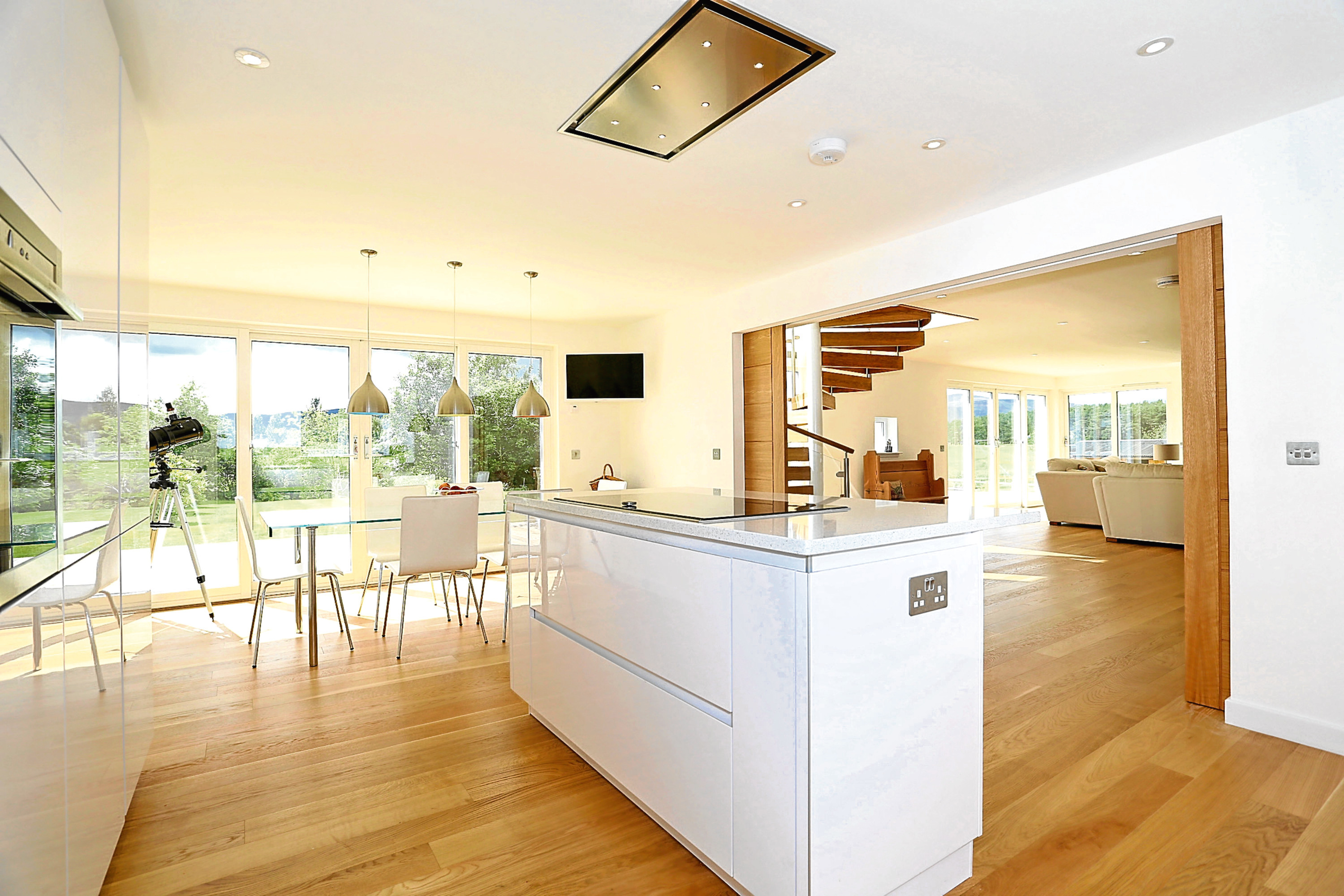 "The house is fairly unusual in that it is a house of two facades – one facing the road to the north respecting the local vernacular architecture of the surrounding environs; the other south-facing elevation has large areas of glazing which absorb solar gain.
"In addition, the utility and bathroom on the north side of the house act as a buffer to the cold."
The full accommodation includes an entrance hall, light and airy open-plan lounge and dining room, a modern dining kitchen, a good-sized utility room and large shower room.
Moving upstairs, via a very stylish glass-fronted staircase, there's a large master bedroom with en-suite and dressing room, a well-proportioned guest room with en-suite, two further bedrooms and a family bathroom.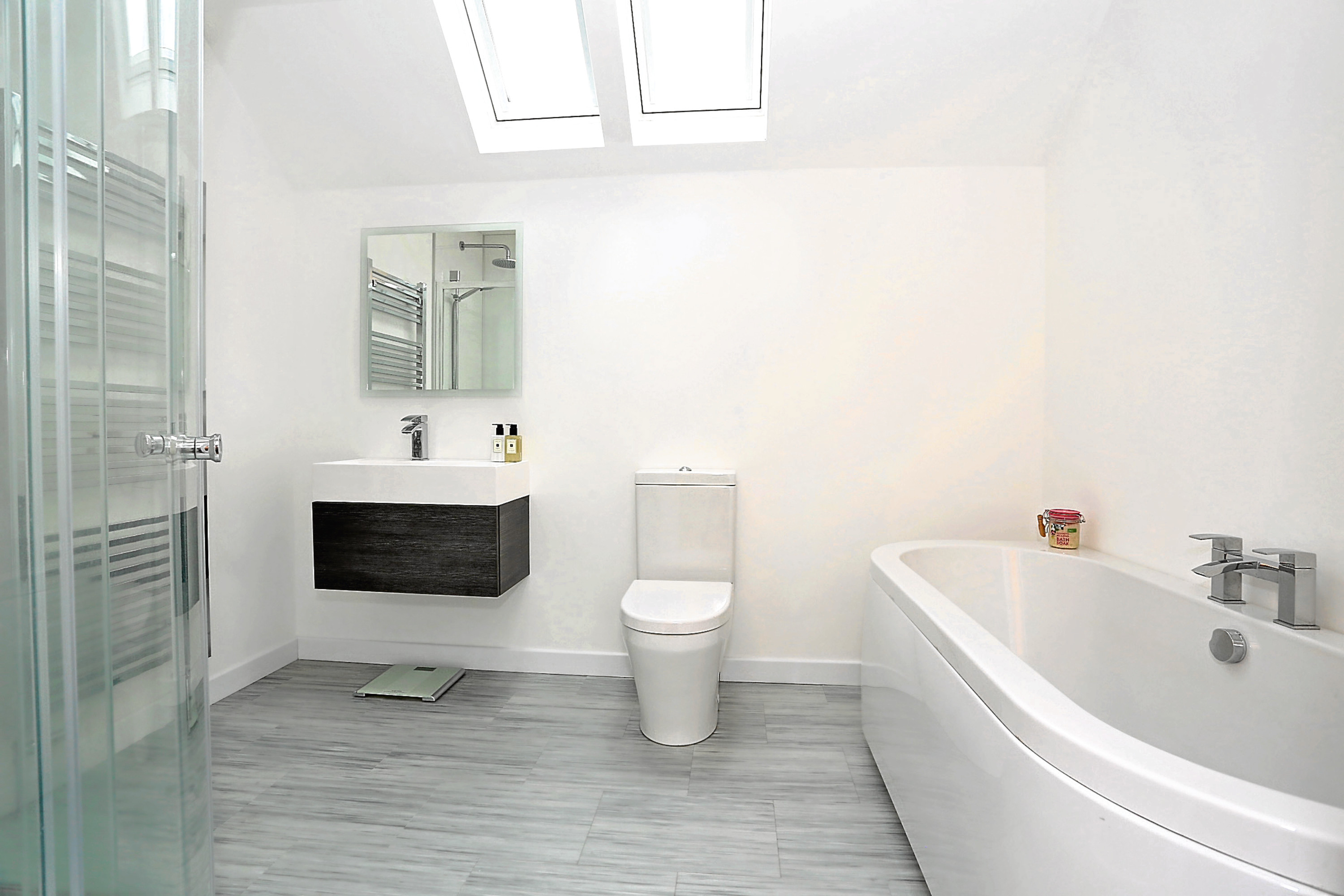 In addition there's a double car port with an office/studio attached.
And while this is a large home, energy bills will never be an issue.
"The house was built to take full advantage of renewable energy and has high levels of insulation throughout, along with an air source heat pump which provides hot water and feeds the radiators.
"There are photovoltaic roof panels with a feed-in tariff to the national grid," said Gary.
"Income from the solar panels and heating incentives currently exceed our fuel bills so we have no energy bills and make money from living here."
Mel, who works closely with Gary to design their homes, said: "We get free electricity whether the sun shines or not which is great. The house can be set at whatever temperature you wish 24 hours a day, seven days a week.
"We walk about in bare feet wearing T-shirts and shorts which makes me feel like I'm constantly on holiday!"
Gary, 59, said: "This house offers a terrific level of comfort; the views are stunning, the community is amazing and it is a lovely part of the world."
The couple, who moved into the house in January 2015 and have four grown-up children and a granddaughter, have now put the house up for sale as they have other projects in the pipeline.
But once again, they are leaving behind a rather special house which sits in around two acres of landscaped ground which includes a paddock with timber stable block. There's also a lovely barbecue hut in the garden, known affectionately as "The Pixie House".
Contact: Raeburn Christie Clark and Wallace on 01330 822931.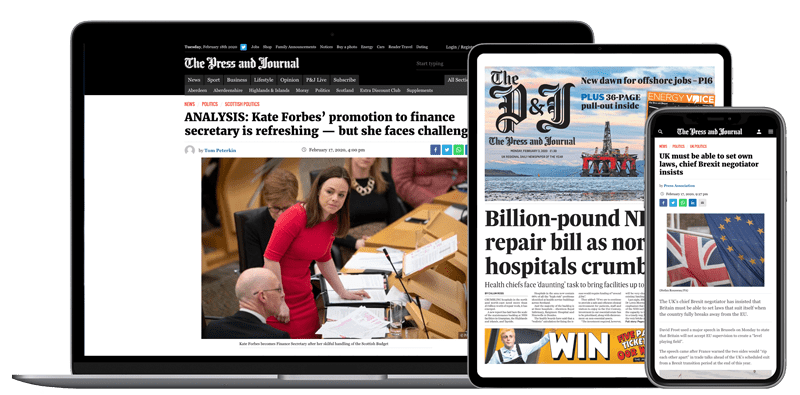 Help support quality local journalism … become a digital subscriber to The Press and Journal
For as little as £5.99 a month you can access all of our content, including Premium articles.
Subscribe