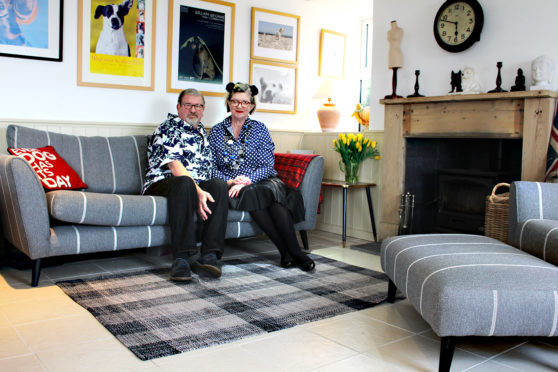 It's not just the waters of the Moray Firth that flow steadily in Gardenstown – the creative juices of Kim and Mick Eason are always in full flow here too.
For this creative couple, who both work at Robert Gordon University in Aberdeen, spent years transforming a historic sea-front property into a unique home with lots of quirky touches, such as having a bright pink kitchen.
Mick is a lecturer in photography while Kim is head of fashion at RGU. Kim said: "I fell in love with Smeg fridges years ago and if there's a Smeg fridge available in pink… well you've got to have it really haven't you?
"That's really where the idea to paint the kitchen pink came from, but also I think pink is a good, happy colour."
It's not the only eye-catching feature in this highly desirable home full of charm and character…
Number 55 Denside sits just a few feet away from the sea front of Gamrie bay and enjoys uninterrupted views out to sea from all three floors. It is a fantastic vantage point from which to enjoy the sea, wildlife and passing boats.
"I have my work desk in the family room on the lower floor and it's fab sitting there looking out at the ever-changing views. There's something lovely about watching boats come and go; seeing dolphins regularly and when the seas are stormy it's stunning. Sunsets can be amazing. As a photographer my husband loves that aspect of this house," said Kim, 62.
The house is now laid out over three floors, but it wasn't always this way…
"We moved from the Midlands, where we both worked at the University of Northampton, to Gardenstown in the spring of 2007. We viewed the house and loved the location but at that time the ground floor was just a space which had been used as a boat building workshop and not connected to the rest of the house.
"But we could see it had a lot of potential," said Kim. "We altered the space to make it a family room and put in a staircase linking it to the rest of the house."
This spacious and comfortable family room has a wood-burning stove and is filled with natural light thanks to a set of French doors. It's an ideal room for entertaining and family living. This floor also has a utility room and a storage room.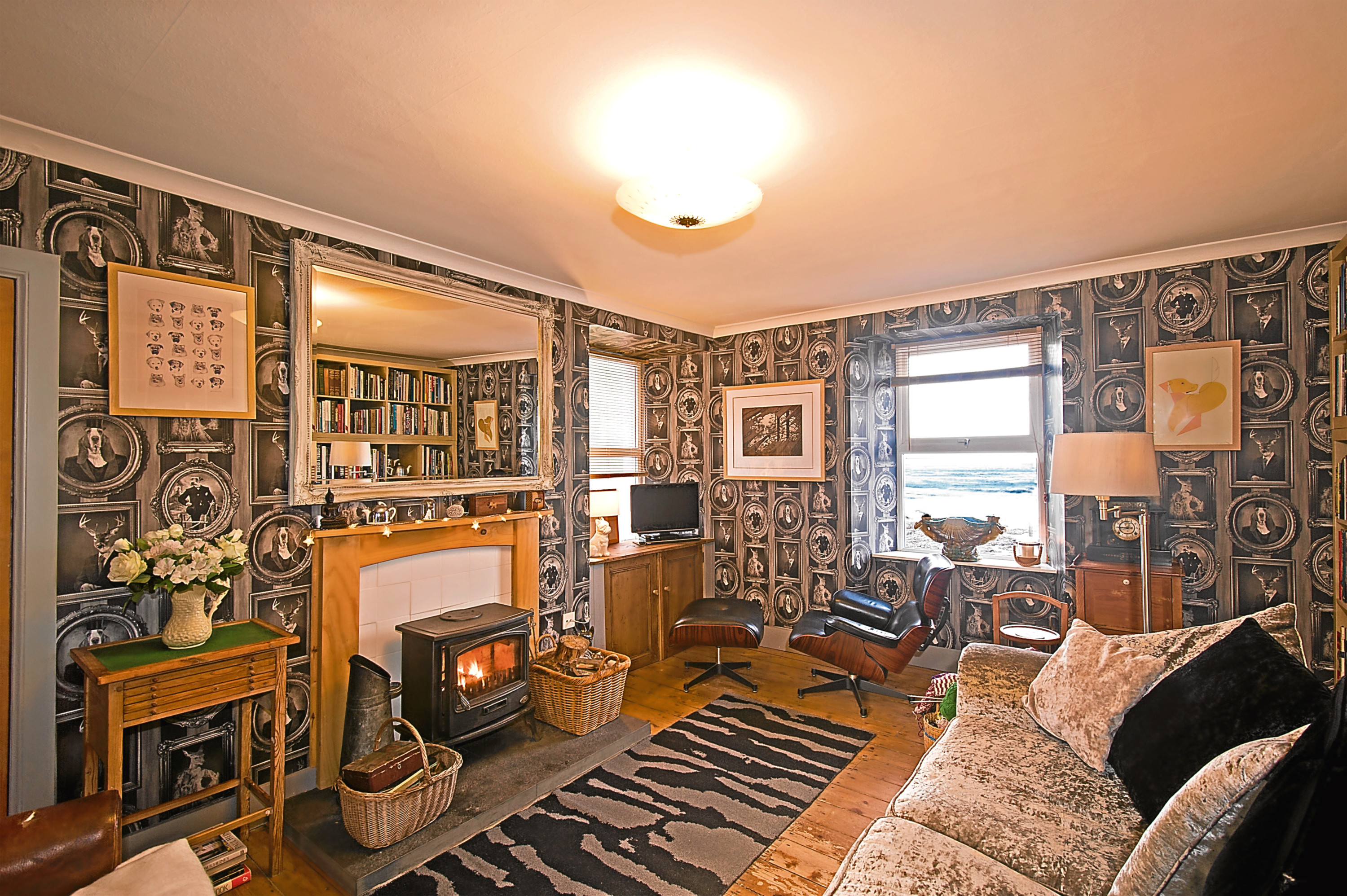 On the first floor the accommodation flows beautifully with French doors in the sitting room and dining room linking the entertaining spaces and the garden terrace. The sitting room has windows on three sides, a wood-burning stove and enjoys gorgeous views over the beach and the sea beyond.
"Quite a lot of people make comments about the wallpaper in the lounge as it has framed images of dogs in a dark grey colour, but like the pink kitchen, I tell them it's just paper and paint and can easily be changed," said Kim.
The first floor is also home to a family bathroom and kitchen/breakfast room with freestanding units, a pantry and an electric five-ring AGA. There's a shower room next to the dining room which makes it a pretty flexible space.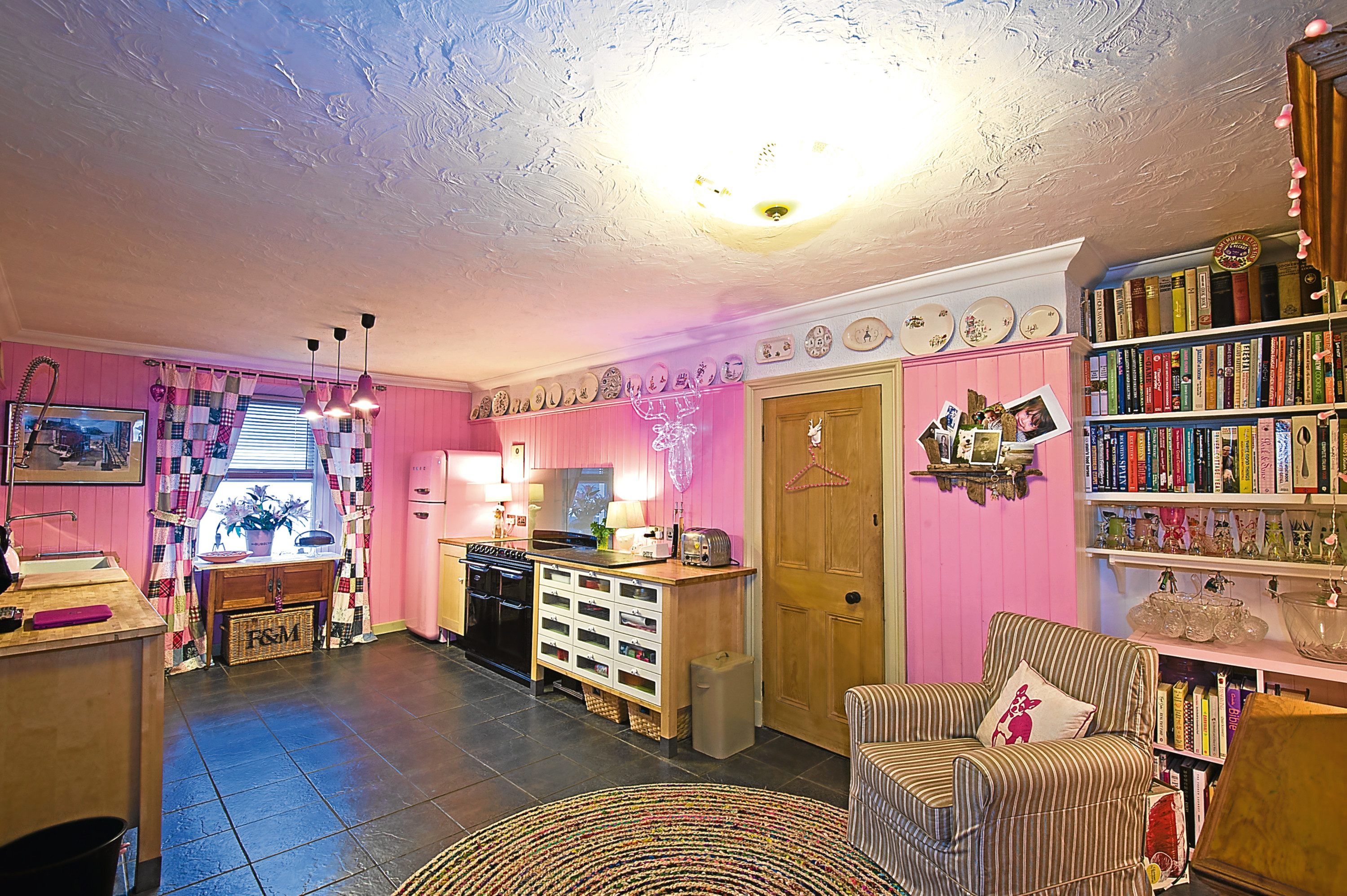 On the second floor are three bedrooms, one of which has built-in wardrobes.
Since moving in, the couple who have a grown-up son living in London, have installed new double glazing, central heating, several sets of French doors and completely redecorated the house from top to bottom.
"It took at least six years to get the house to the point where we felt really happy with it, but you never really stop with a house, do you? If we had been staying we may have put a summerhouse in the garden and a cloakroom on the second floor."
During renovations they discovered a set of ledgers which revealed that at one point, the property had been used as a shop.
"The hand-written ledgers make for fascinating reading. The shop sold everything from nightdresses to knives, line for fishing nets, hooks and cigarettes – you'd pay five shillings for a pack of 20 in 1922!
"We'll be leaving the ledgers for the new owners as we feel they belong to the house.
"We are both creative individuals so I think the house is not what some people consider to be the norm. It is a fab house for entertaining – we have a lot of dinner parties here – and the dining room is a great place to sit at the end of the day and watch the sun set," said Kim.
"It is very flexible and everybody who comes into the house says it has a really good feel and atmosphere to it ."
Number 55 Denside is unusual in that it comes with a piece of land right next to the sea wall. This area includes a terrace, ideal for watching the world go by, while there's enough space to park two vehicles.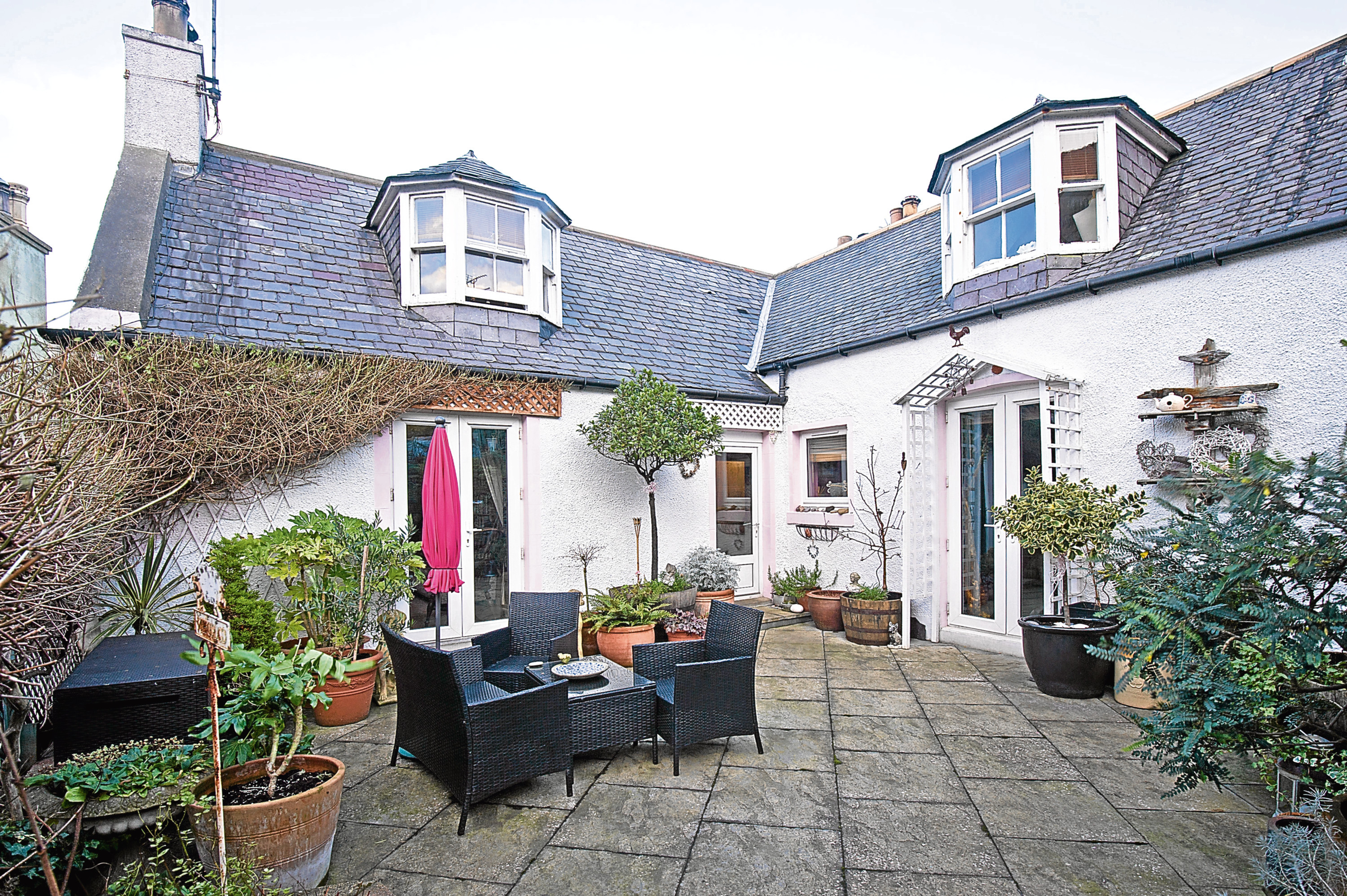 There's also a lovely terraced back garden ideal for alfresco dining, a greenhouse, veggie plot and a storage room. Planning permission was granted in 2016 for a summerhouse in the garden.
On the market at offers over £235,000, this special home is bound to attract a lot of interest from those who are either keen to secure it as a family home, or a special holiday home.
"When we first came into the house it was tired and we felt it was a bit unloved – we changed that. Now my husband is keen to take on a similar project and find a new house we can do up which is why we are selling now."
The house is open as part of National Open House Day on May 12, but those keen to view it before then can arrange this via selling agent Strutt and Parker on 01330 826800.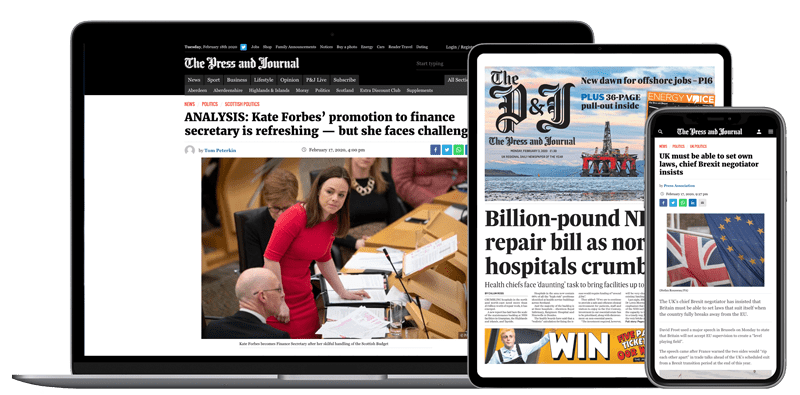 Help support quality local journalism … become a digital subscriber to The Press and Journal
For as little as £5.99 a month you can access all of our content, including Premium articles.
Subscribe