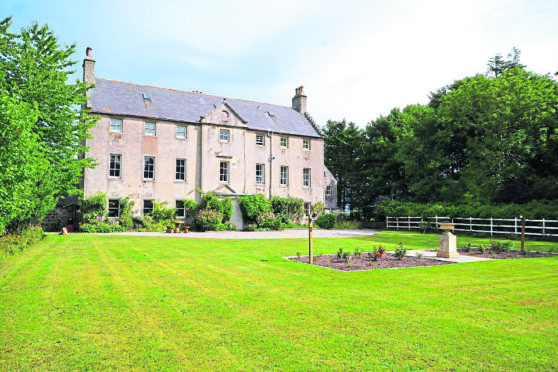 To take a look at Aberdour House is to be reminded of times gone by, a slice of history from an era where estate life was prevalent in Aberdeenshire.
This gorgeous eight-bedroom family home near Fraserburgh may be sprawling in size, but it has a way of welcoming you home with its very own kind of magic.
From the retained period features to the walled garden and vegetable patch, it will require a special owner to take up the reins. Its current owner, Robin Mackinlay, did not plan on staying for long when he arrived in the north-east with his wife, Elizabeth, 26 years ago.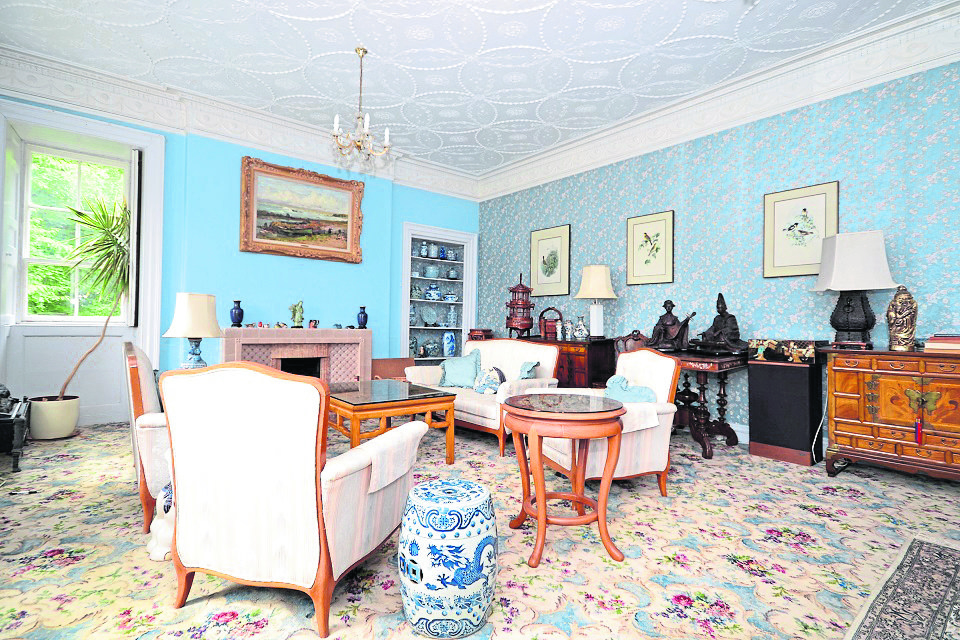 The couple had planned to use the property as a base after Robin returned to Scotland from working in the Far East, but they realised that there was nowhere else they'd rather be and it is only since Elizabeth sadly passed away last year, that Robin has decided the time has come to start a new chapter.
"I would say I am the kind of person who spends less time looking back than looking forward," he said.
"Aberdour was only meant to be temporary and we didn't even think we'd spend much time here. "But it has given us a huge amount of pleasure as the years have passed; it took quite the journey to get here."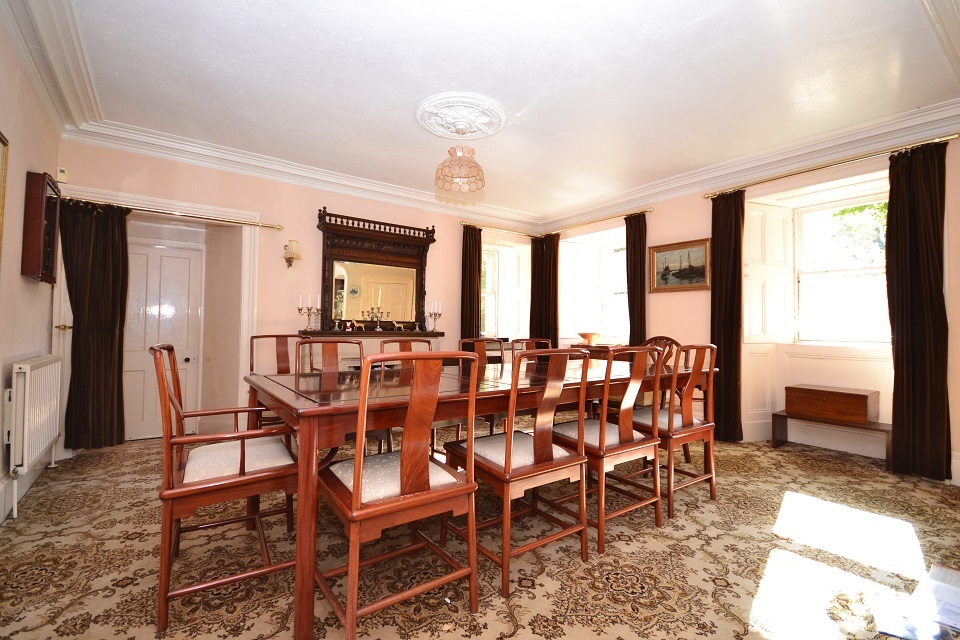 Robin was born in Africa and attended Edinburgh University, when it was decided that he needed a qualification outside of farming.
After graduating as a mechanical engineer, he did a great deal of travelling before searching for a base in the UK.
"I started at the Borders and worked north," said Robin.
"I had a small and precise checklist of just two things, I wasn't prepared to budge from it.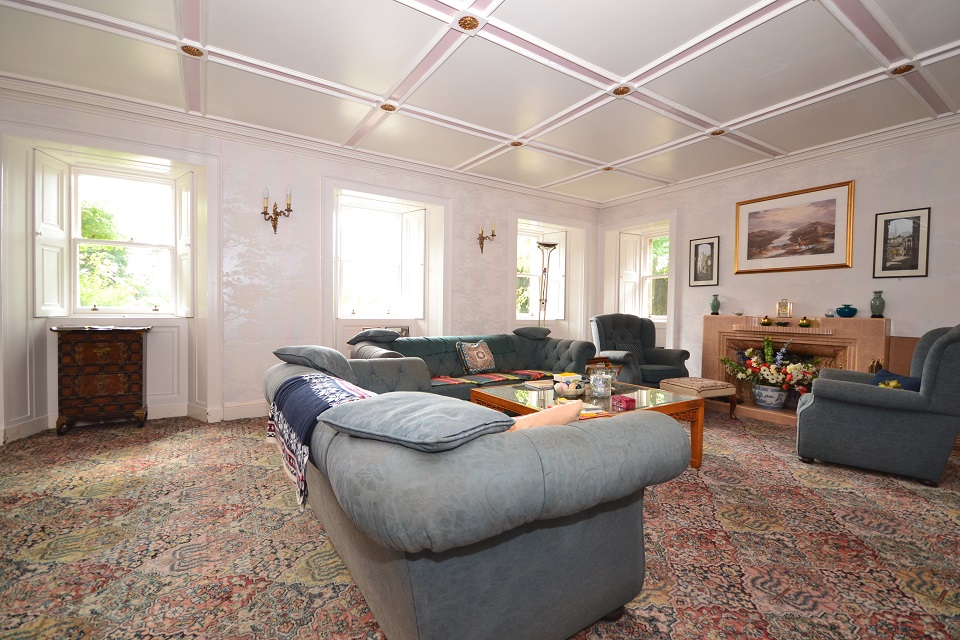 "With travelling so much for work, I needed a house that wasn't likely to get vandalised. I also wanted somewhere in good condition, I didn't want to do renovations."
Robin considered several properties and was even set to move to Dundee before fate saw him buy Aberdour instead.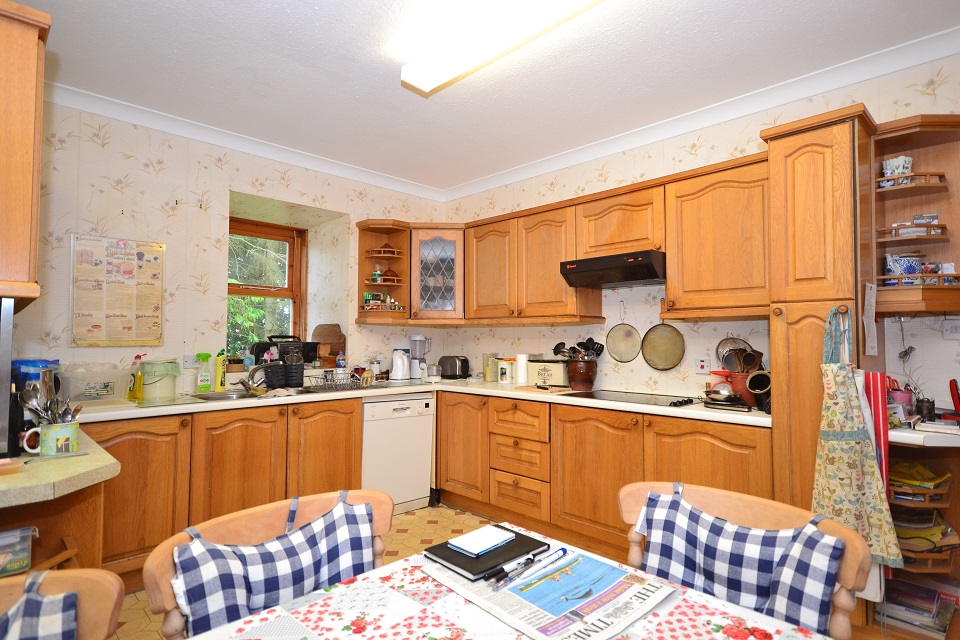 "I found out that a housing estate was going to be built right by the original house I wanted, so that put an end to that," he said.
"Aberdour came up and it was a good solid family home for us."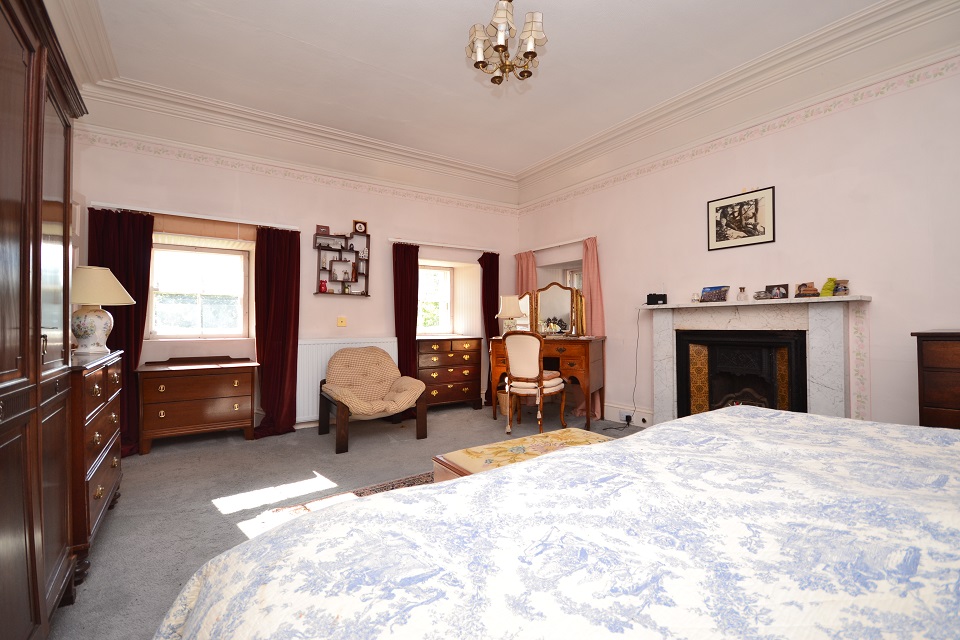 Solid is something of an understatement as the house was built around 1740 by John Forbes of Knappernay.
It was then sold to members of the family of Gordons of Nethermuir.
Refurbishment was carried out in the 1880s by Captain Barclay, the factor of Brucklay Estates.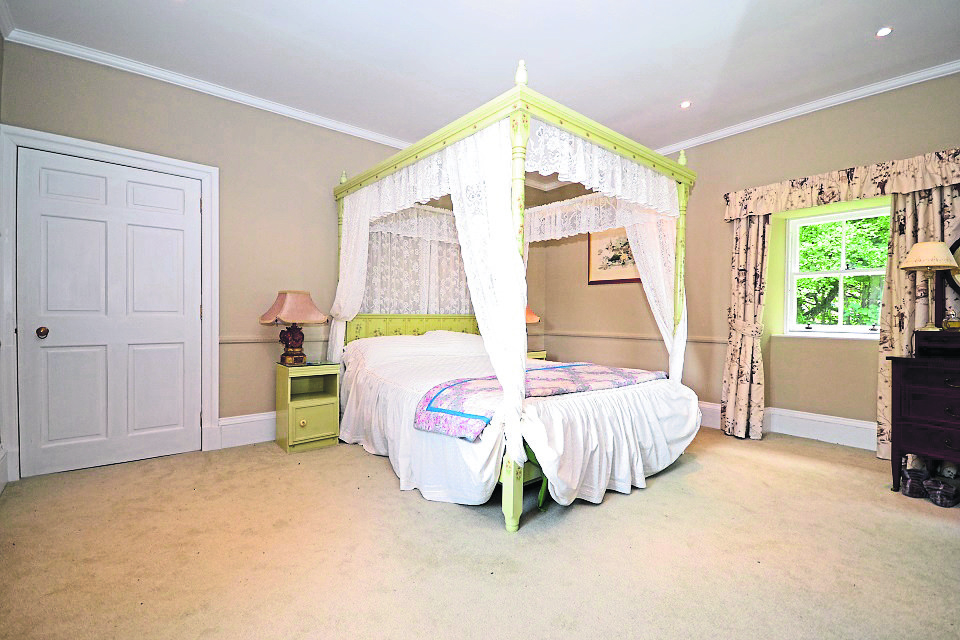 "Doing my own research has proved very interesting over the years," said Robin.
"You can't look at the history of Aberdour without researching its inhabitants.
"It's fascinating but the history also gives Aberdour its solid foundations in the first place. I always say that it looks far larger than it feels; wherever you are in the house it is only ever one wall thick.
"The walls are about four-foot thick though so it never feels cold."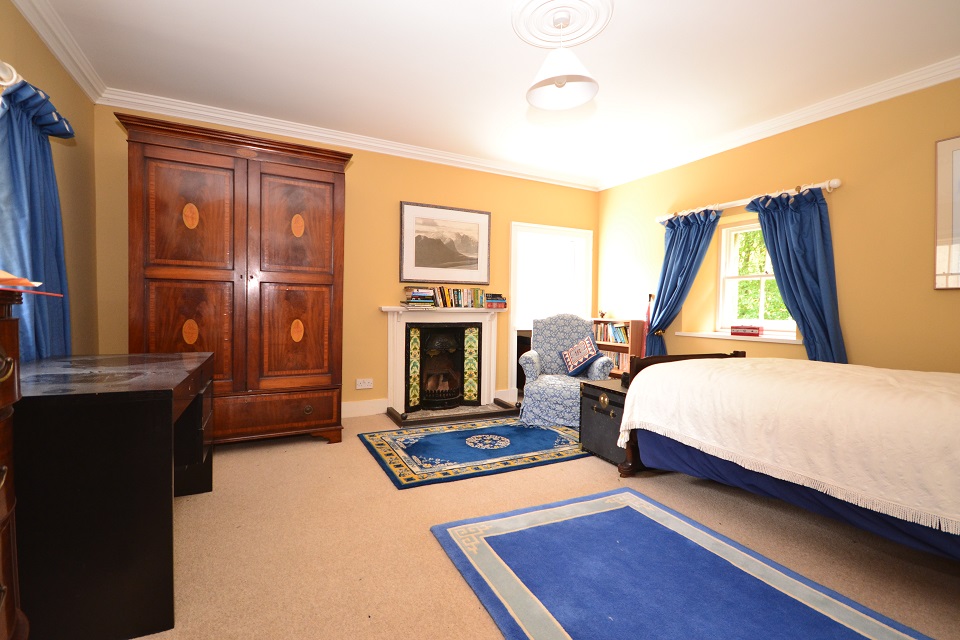 The main part of the house offers a living room, drawing room, dining room, three double bedrooms, study, two bathrooms and a dressing room or fourth bedroom.
Robin was careful to maintain period features throughout and the intricate patterns on the drawing room ceiling can be traced back to the 1800s. The windows were also replaced during the 18th Century refurbishments.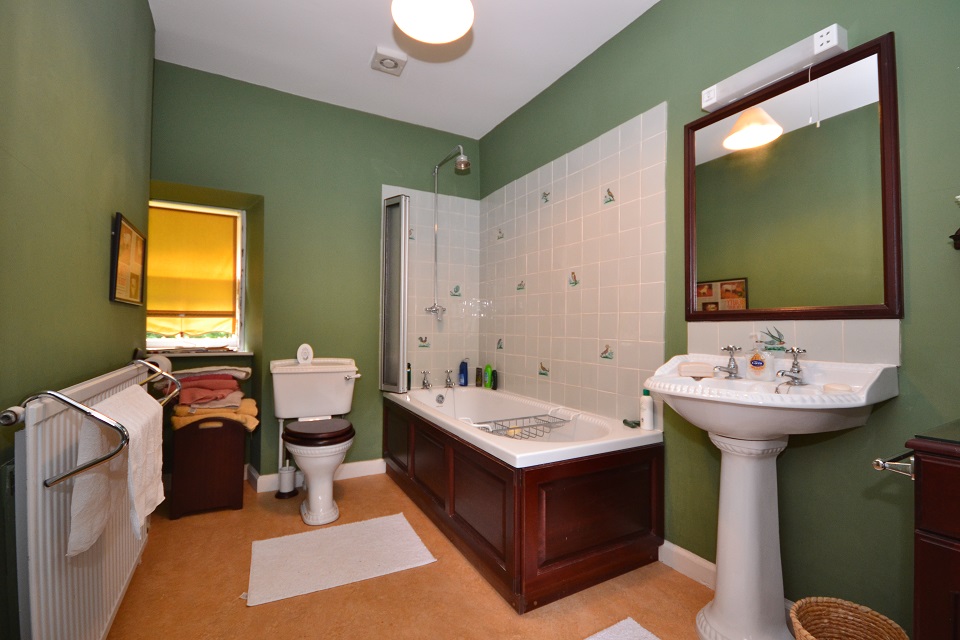 "A lot of the work I've carried out has been structural maintenance," said Robin.
"There was general decoration and I also put in bathrooms.
"I didn't fancy taking water upstairs to pour into a tin bath, that's a bit too historic for my liking.
"When I was stripping wallpaper I found previous owners had written on the wall. One date read 1914 and there were even previous dates from the 1800s." The west wing offers three bedrooms, a bathroom, shower room and a family room complete with its very own bar.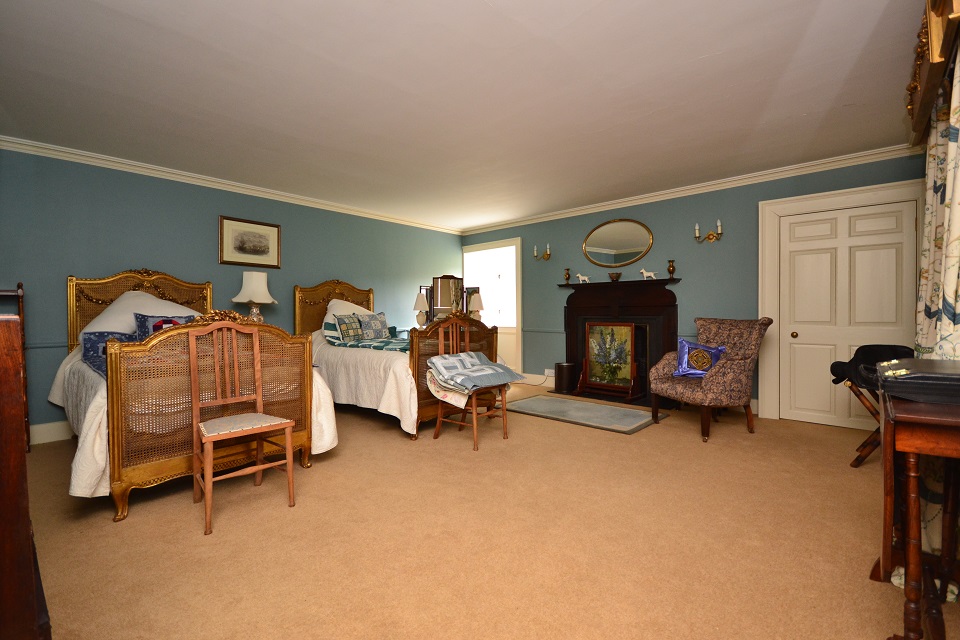 The east wing completes the accommodation on offer with two bedrooms, a bathroom and the kitchen.
Robin has become something of a gardener over the years with 16 acres to play with.
Aberdour has a walled garden complete with fruit trees and a vegetable patch.
There is also woodland where you can roam to your heart's content and a range of outbuildings. There is the possibility of turning the barn into stables for those with horses.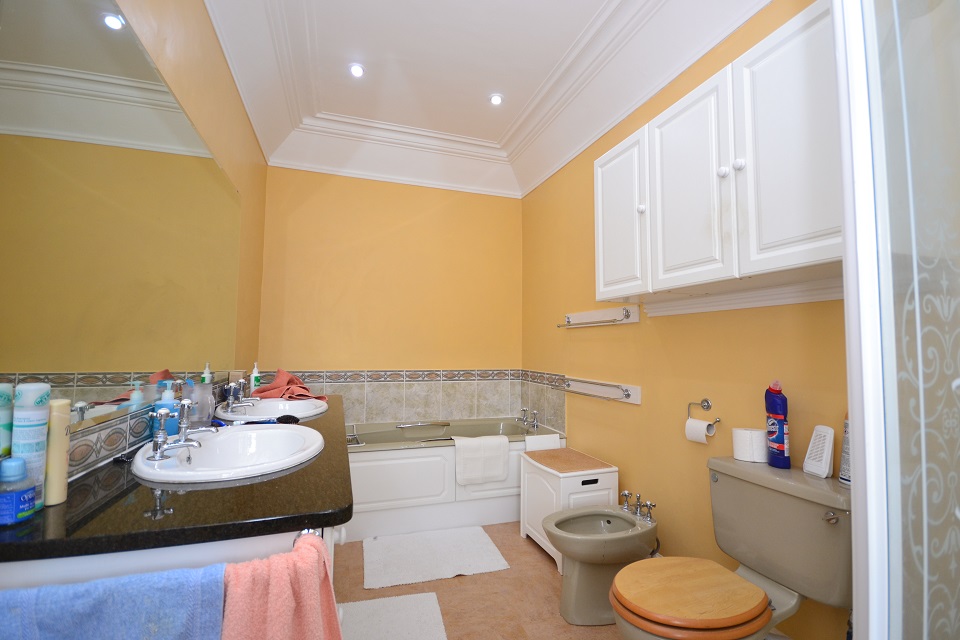 "Aberdour isn't complete in the sense that it still has so much more to give," said Robin.
"The new owners can put their own personal touch on it, both inside and outside.
"We've been so very happy here, so I can only wish the same for whoever comes along next."
Offers should be made of more than £700,000.
Contact Macrae Stephen & Co on 01346 514545.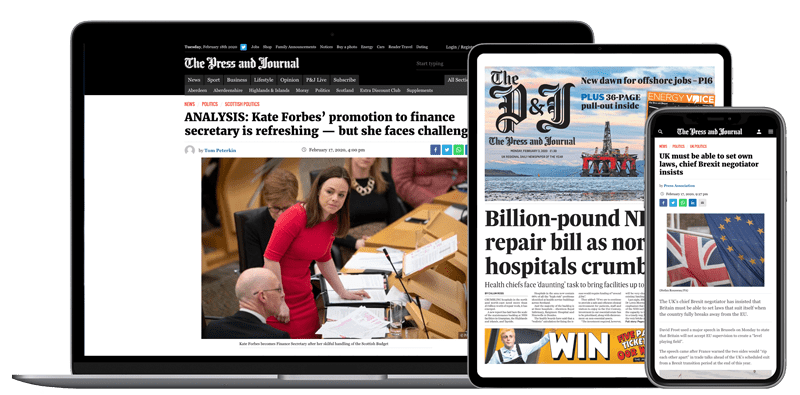 Help support quality local journalism … become a digital subscriber to The Press and Journal
For as little as £5.99 a month you can access all of our content, including Premium articles.
Subscribe