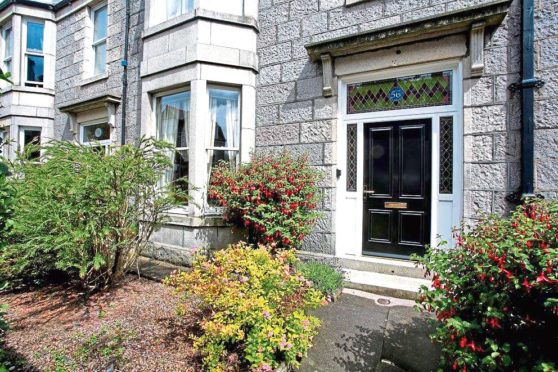 Number 56 St Swithin Street is a home which needs to be filled with people, with children racing down the stairs of this beautiful period property.
Found in the west end of Aberdeen, Number 56 offers both history and charm, not to mention an enviable location.
With six bedrooms, it's ready and waiting for a large family or a flurry of visitors to explore the high ceilinged rooms spread over three storeys.
Its owner Lydia Wilkie has welcomed people from across Europe after moving to Aberdeen from Edinburgh 18 years ago.
She has gradually brought the property into the modern era while keeping some of its more quirky period features.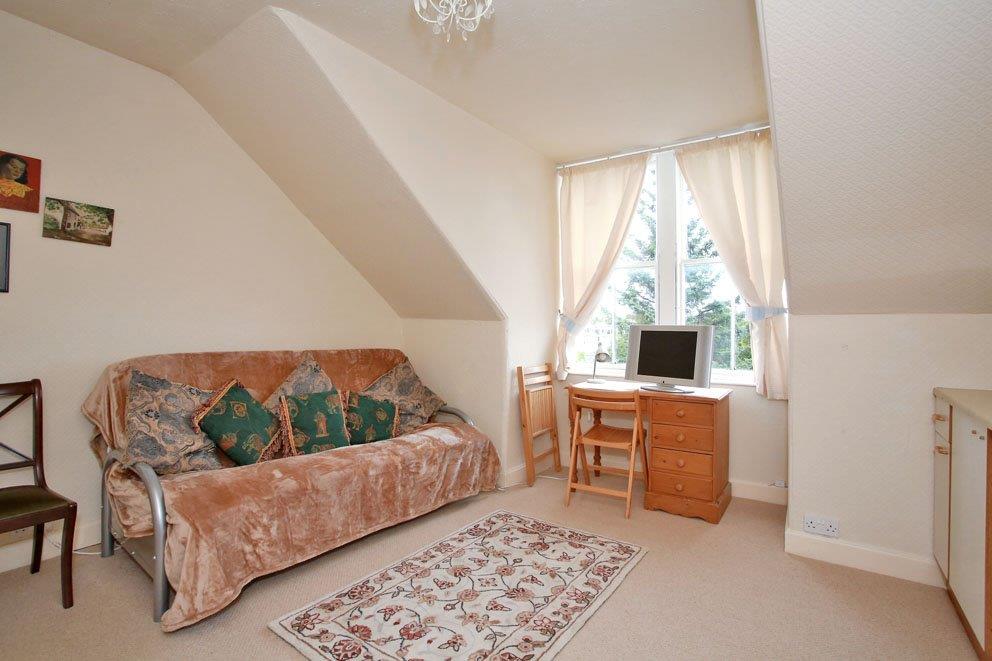 But with her son and daughter now having left home, Lydia feels the time is right to let a new family make the most of Number 56 and discover its many charms.
She has also recently said "I do" to husband Eric Anderson, and the pair are eager to find a new, slightly smaller, home together.
"This has always been an incredibly happy house, that's the best way I can describe it," said Lydia.
"It just feels happy when you wander about, perhaps because incredibly happy memories have been made here." Number 56 can certainly offer decades of nostalgia as it dates back to 1883.
Many of the original features have been preserved, from the lovely wrought iron balustrade on the staircase to unusual shelving and original window shapes.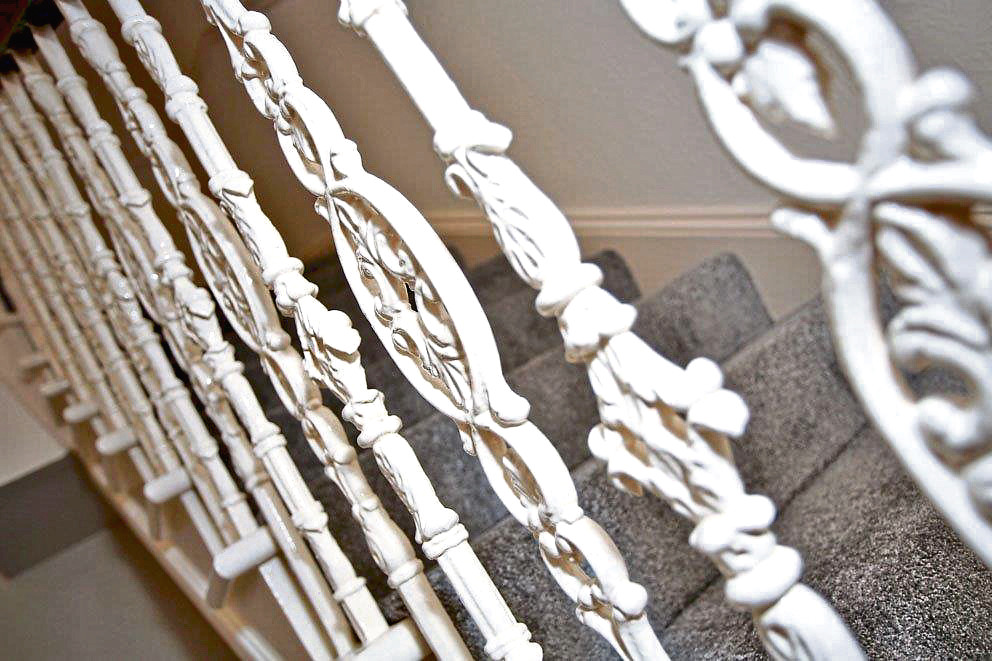 "Every house on this street was built off plan, so when you look along the line of houses there isn't actually a uniform appearance," said Lydia.
"Each set of windows is different.
"Some of the houses have plain cornicing and others are much more ornate.
"I love to think back as to who lived here before and what their lives most have been like.
"I know the very first owners jointly owned Number 56 and that was very unusual for a man and wife in that era."
Remnants of the past are certainly prevalent in the lounge, a lovely room which overlooks the front of Number 56.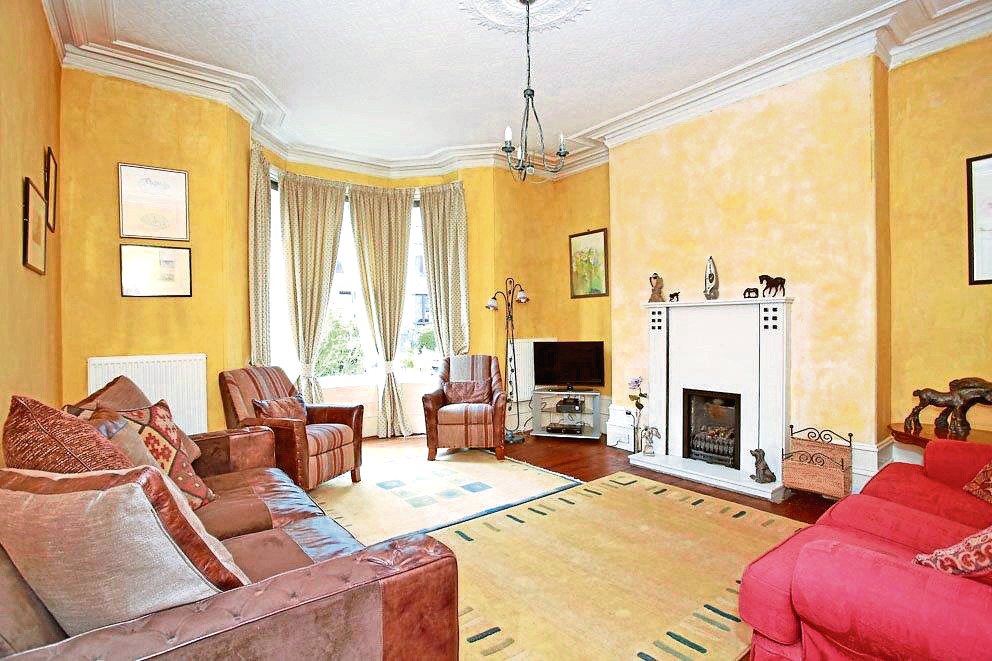 Original flooring and a high ceiling add a touch of grandeur, complete with marble fireplace.
This will be the ideal spot to entertain guests after dinner but there is also a further public room which is currently used as a study.
It could easily be used as a snug, play room or even a guest bedroom.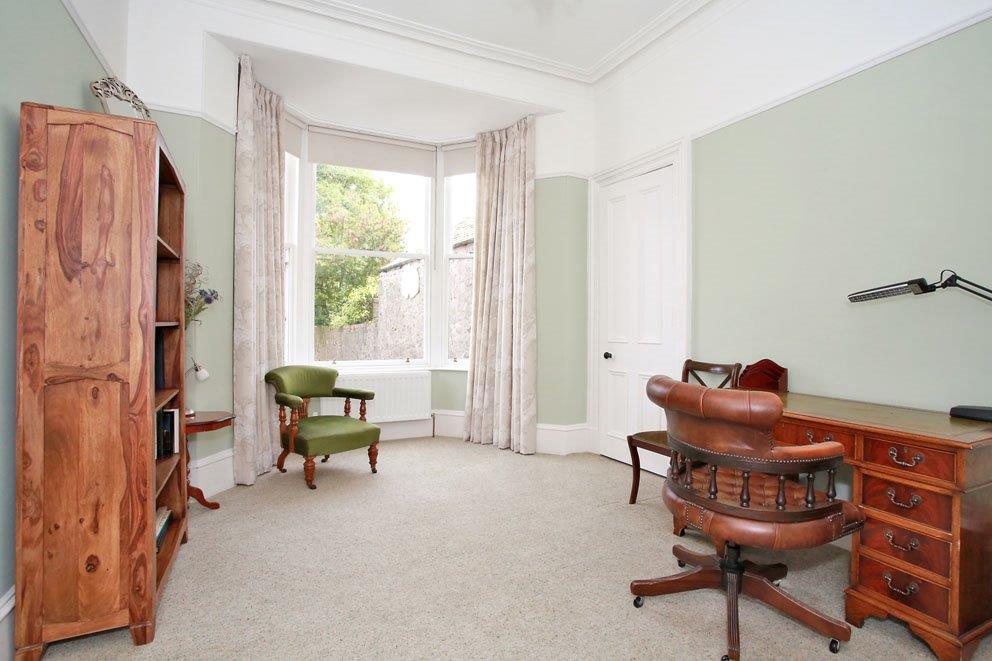 "The house has adapted to our needs over the years, the rooms have been incredibly versatile," said Lydia.
"We've obviously completely re-decorated; I think we stripped off eight layers of wallpaper right down to the varnished Victorian wallpaper."
The kitchen is Lydia's pride and joy however, after renovations made the very most of the space on offer.
"The current kitchen was actually the dining room, and what I now use as the utility room was the kitchen," said Lydia.
"I coped pretty well with the set up for 10 years before getting to work on changing things.
"Now I have my beautiful dining kitchen, I like cooking exotic dishes so I spent a lot of time in here."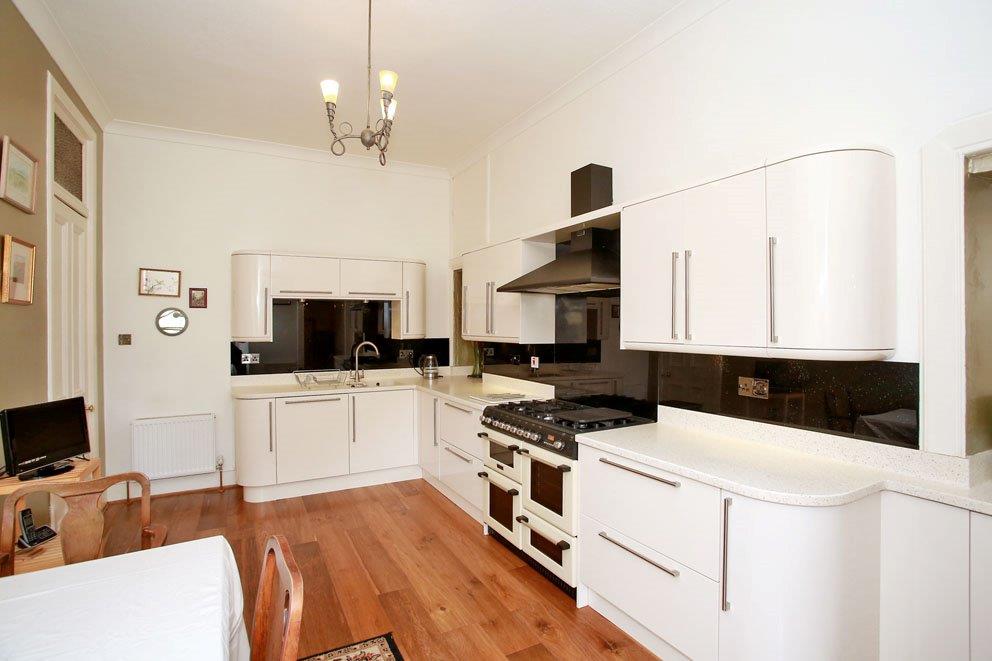 It's certainly a lovely room and offers Corian work surfaces, a Canon range cooker and plenty of space for dining furniture.
The utility room has ample space for white goods and a shower room completes the accommodation on the ground floor.
As you head upstairs, you can't help but notice the unique shelving tucked underneath the staircase.
"A lot of people have blocked this space off or used it as a cloakroom," said Lydia,
"But I couldn't bear to do that and it's pretty handy to have a drinks cabinet here."
The master bedroom can be found on the first floor alongside two further bedrooms and a bathroom.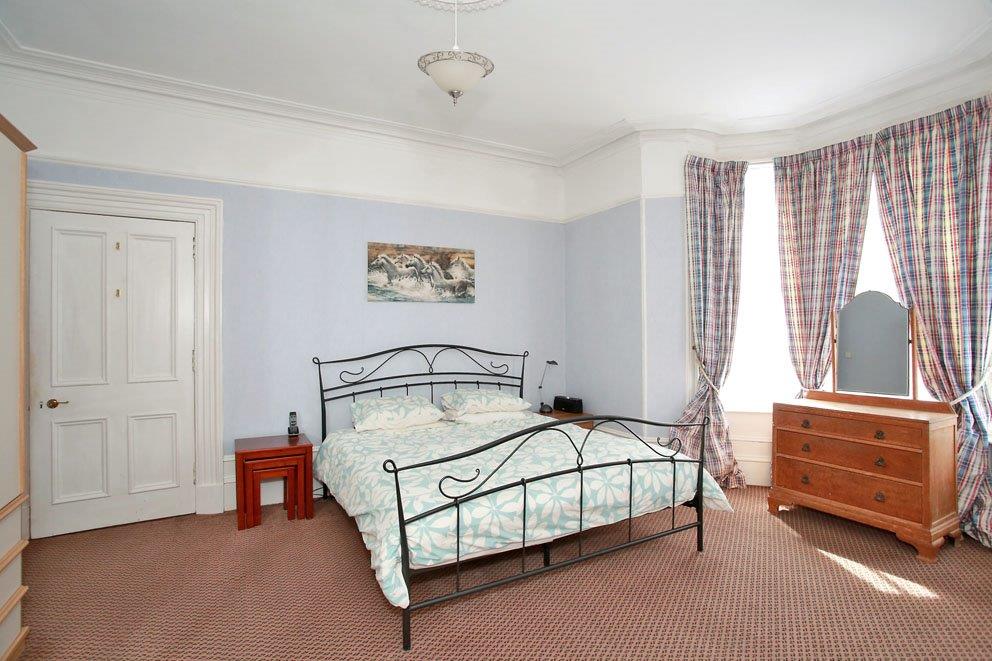 On the second floor are three bedrooms, one of which has been fitted with a kitchen.
There is also a large shower room.
"When my children were teenagers, they basically lived on the top floor," said Lydia.
"They'd spend hours up here with their friends, I think they liked the freedom and the novelty of using a microwave."
The space would lend itself to living quarters for an au pair or could be revamped to create a games room.
Head outside to the rear walled garden, which offers a slice of greenery in the busy west end.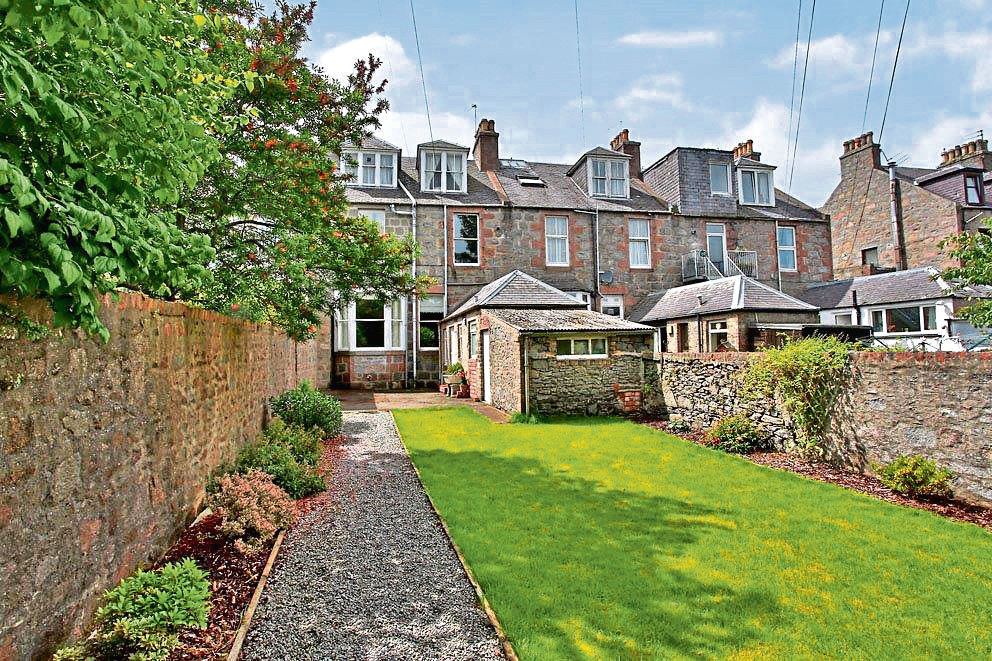 It has seen many a barbecue take place and also houses a large store.
"It feels very private and we've loved having a garden, but I think planning permission could be re-instated for a drive way," said Lydia.
"In many respects it will be hard to leave because we've been so happy here,
"But it's just too big for us now and we want to give someone else a chance to enjoy it." Offers should be made of more than £499,000.
Contact the owner on 01224 311770.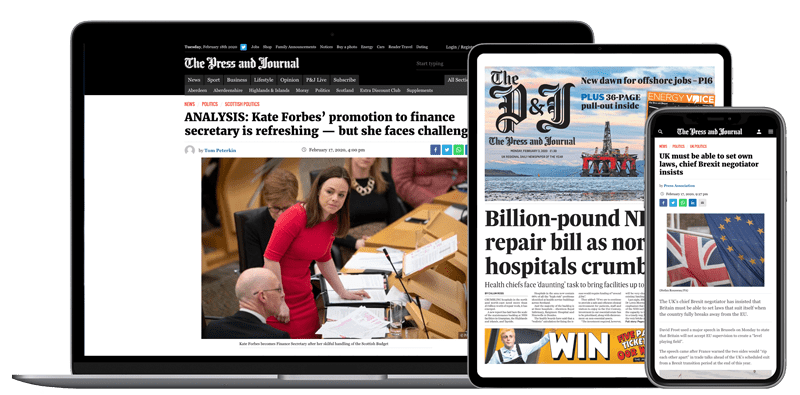 Help support quality local journalism … become a digital subscriber to The Press and Journal
For as little as £5.99 a month you can access all of our content, including Premium articles.
Subscribe