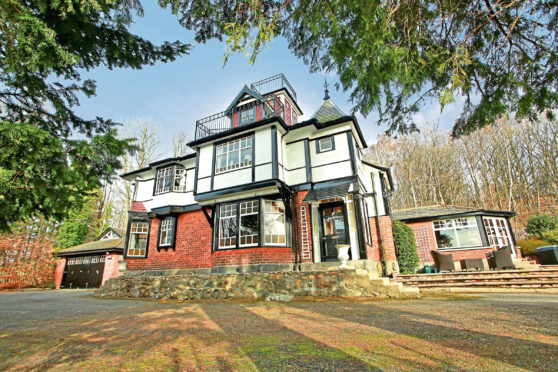 If you don't believe in magic you'll never find it, or so the saying goes, but the world of make-believe comes easy at The Firs in Torphins.
More commonly referred to as the Harry Potter house by passing admirers, this unusual period home has enthralled visitors for more than 100 years.
Found in the heart of Royal Deeside, it would perhaps be an understatement to say that The Firs is one of a kind.
Complete with its very own turret, owner David Hutchinson has been enthralled by its charms for the past 11 years.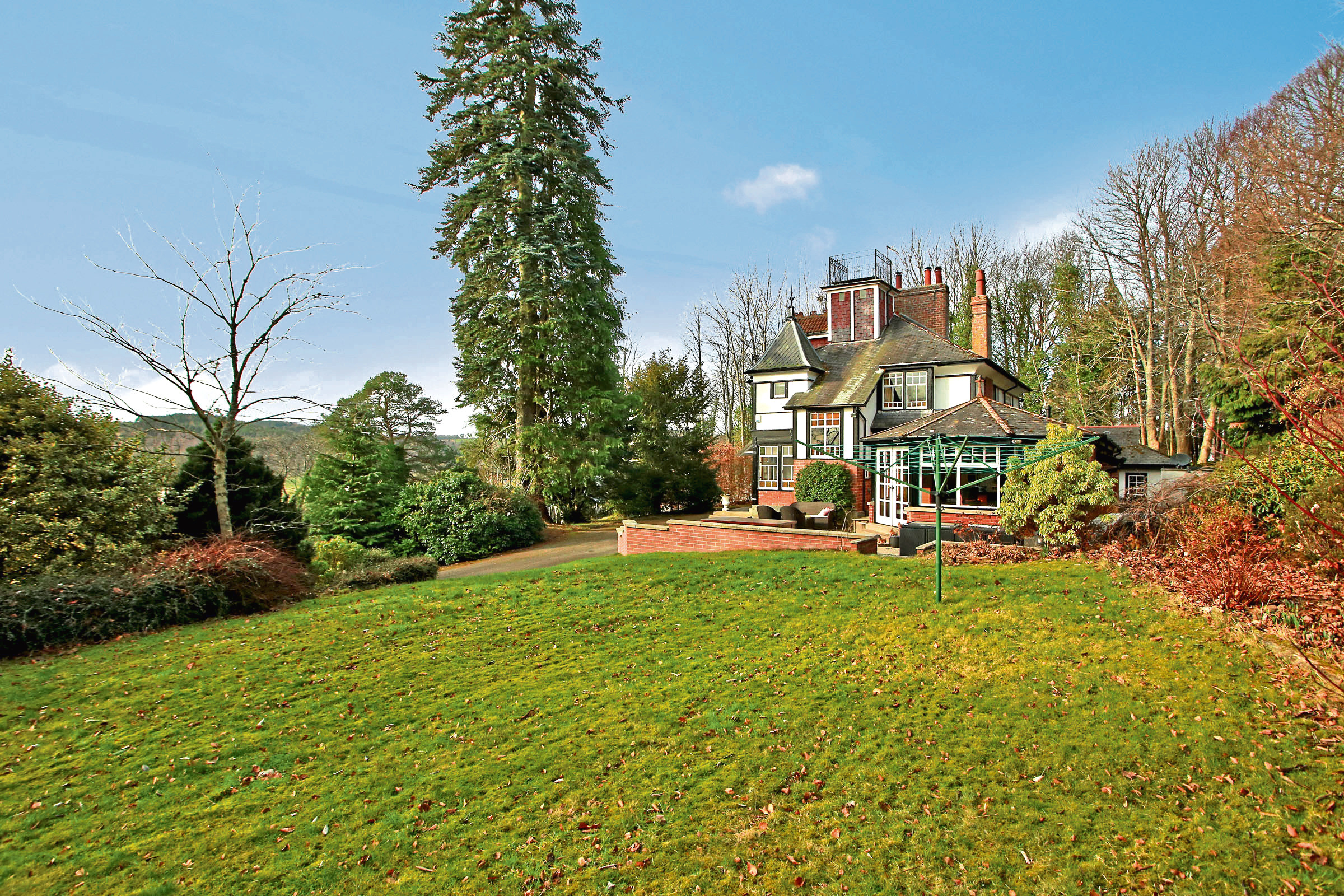 He fell in love with the five-bedroom property after doing a little digging into the history of The Firs, which dates back to around 1890.
"My immediate reaction was '"wow" when I first viewed The Firs and I was amazed by the features, both in the gardens, and internally that you just don't get in modern houses," said David.
"I was fascinated with its history and potential, and I was wanting to buy a property in the Deeside area of Aberdeen.
"The Firs is a one-off as there are very few multi-story Victorian houses in the north-east of Scotland.
"The house is also repeatedly mentioned with pictures in architectural books."
As well it should be, for The Firs boasts a remarkable heritage.
It was designed by the renowned Victorian architect Alexander Ellis, who commissioned his brother-in-law, Aberdeen master mason John Morgan, to build it as a weekend holiday home.
Together they produced an imposing but much loved hideaway and in keeping with its beginnings, David has also used the property as a retreat due to working abroad in Asia Pacific.
He has lavished plenty of love on The Firs, though, which has been modernised throughout, with many original features retained.
It offers a stunning dining kitchen which is still in keeping with the rest of the property.
"The kitchen was moved from the centre of the property, and a new hand-built kitchen complete with stained glass was put in its place," said David.
"It offers modern living without looking out of place.
"The granite island is four metres long and it took eight men to lift it into position."
The island certainly provides a striking centrepiece and the kitchen also offers lovely views across the gardens.
There is a dining room for more formal entertaining, living room, and beautiful lounge with bay window.
These rooms have a lovely sense of character and David has worked hard to uncover quirky features.
"As well as upgrading the house, I wanted to bring back period features which had got lost over time," said David.
"I rebuilt the external walls and gardens and uncovered fireplaces which had been hidden away.
"I also installed a new heating system and at every stage of the work I consulted with National Heritage Scotland who were very supportive."
David completely transformed the upper floors of The Firs, which now offer stunning bedrooms and an attic area, as well as access to the magical turret.
A tall feature window enables natural light on the staircase and landing, while the upper hall has original wood panelling.
There are three double-bedrooms, two of which have built in wardrobes.
The gorgeous master bedroom offers a box bay window, large dressing room and en-suite.
The magic of The Firs truly comes into its own upon venturing behind a hidden door on the landing, where stairs lead up to the attic room.
This space would be perfect as a children's playroom but could also be an wonderful home office, complete with a balcony and ladder access to the turret.
Outside, the gardens reveal The Firs' namesake.
"Two magnificent fir trees tower above the house and it almost feels like they are guarding the property," said David.
"The gardens produce an amazing selection of flowers, bushes and fruit trees.
"We have an abundance of wild animals passing through the grounds from deer, pheasants and a host of red squirrels
"It's so quiet here, so wildlife tends to stay.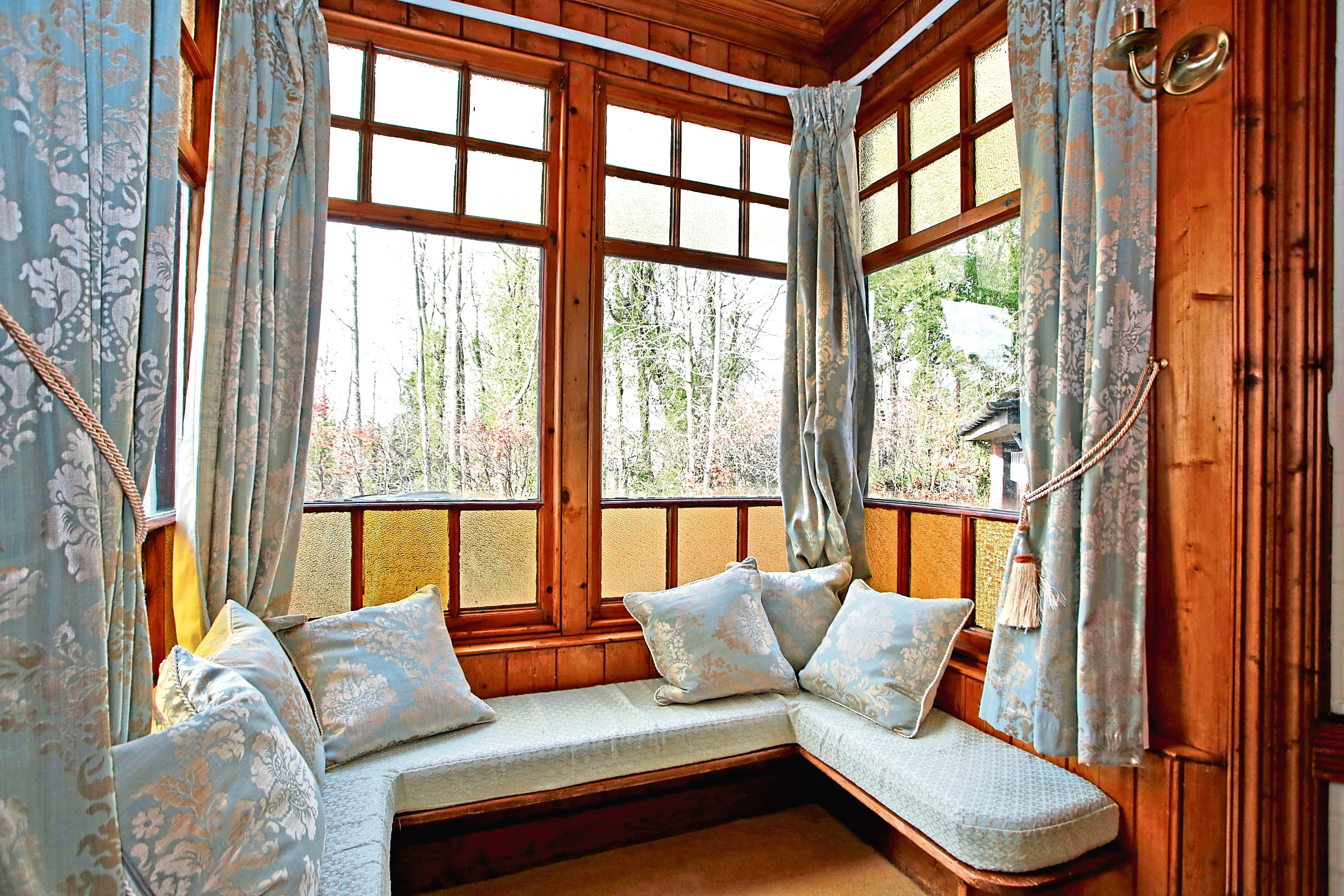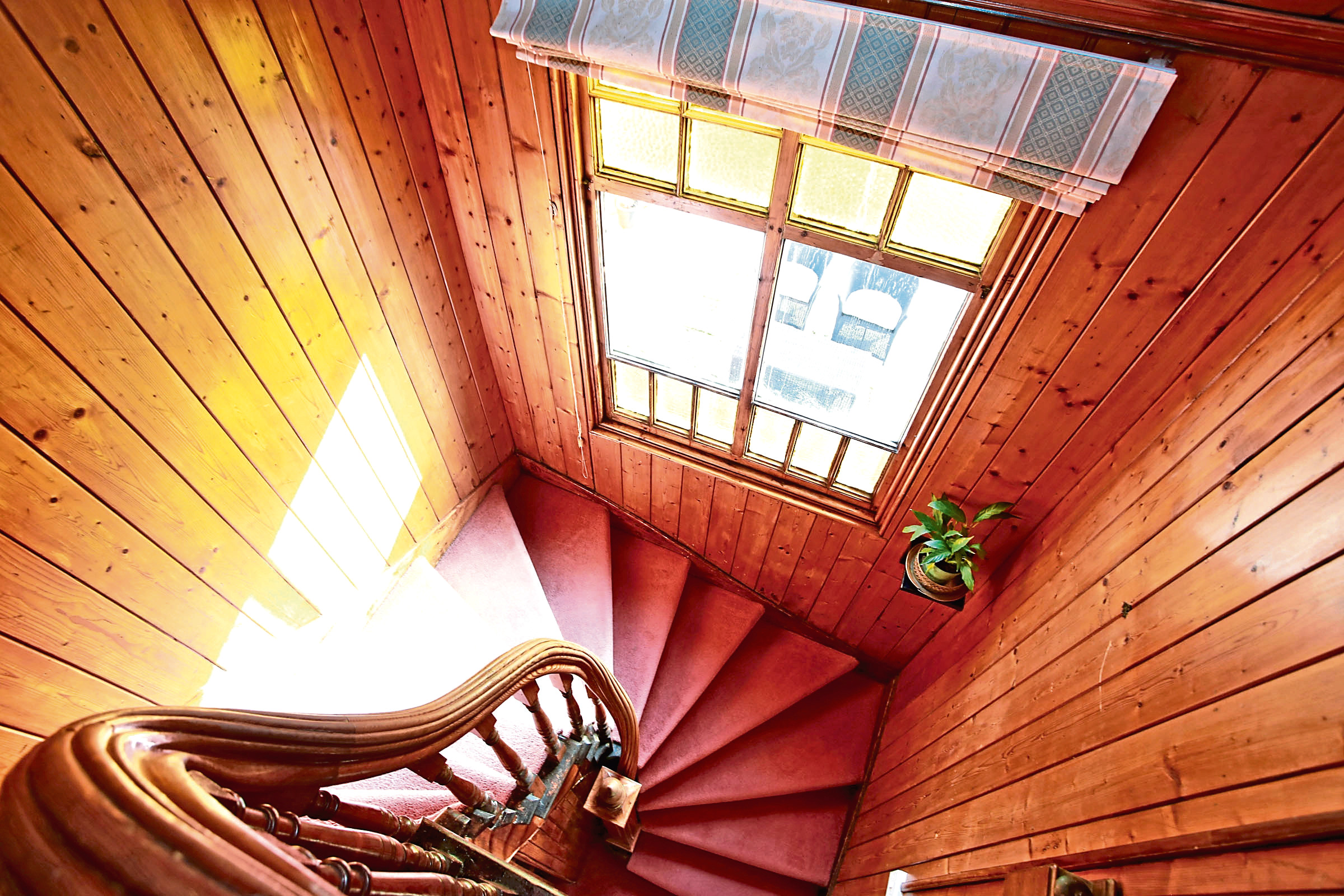 "The back of the property leads onto an old railway track which is ideal for walking as well."
There is also a large garage, which has enabled David to enjoy his love of exotic cars.
"I often have visitors who come and take pictures and ask about the house. I've even had people asking if they can look out over the turret which offers unbelievable views of the Deeside countryside," he said.
"I don't mind at all, this house is known as The Harry Potter House because there is so much to explore.
"I've owned this special home for over 10 years now and I feel it is reluctantly time to let new owners continue on its amazing history."
Offers should be made of more than £699,000.
Contact Aberdein Considine on 01330 824646.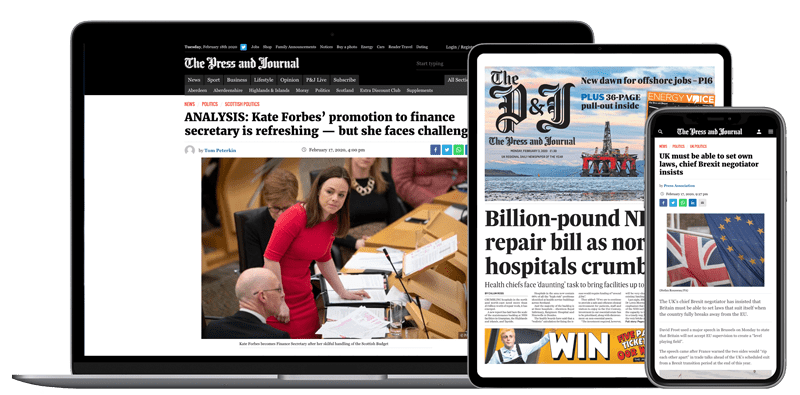 Help support quality local journalism … become a digital subscriber to The Press and Journal
For as little as £5.99 a month you can access all of our content, including Premium articles.
Subscribe