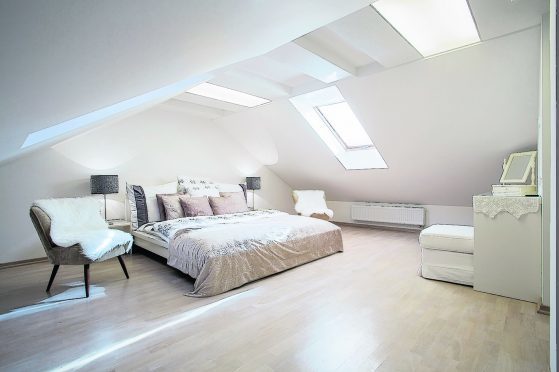 From April 1, stamp duty will be changing.
Stamp duty, or Land and Buildings Property Tax (LBTT), will have a 3% surcharge applied to all transactions involving the purchase of additional properties in Scotland, including buy-to-let investments and second homes.
For those planning to invest £100,000 in a buy-to-let property, you will have to pay an additional £3,000.
Jason Orme, one of the experts giving free advice at this year's Scottish Homebuilding & Renovating Show, said the new rules could mean that many people with cash to splash choose to improve their own home rather than invest in a buy-to-let.
He gives his seven most investment-savvy home improvements:
1. AN EXTENSION. An extension is a big undertaking but can result in adding an extra room or two. Our advice – keep it simple and get professional advice.
2. A CONSERVATORY. Unlike an extension you won't need planning permission. A good conservatory can look amazing and will give you extra space, bring the outdoors in and value to your home. On the down side you will lose a bit of the garden.
3. LOOK AFTER YOUR GARDEN. Making your garden look fabulous is a great way to add value to your home. Plant some new trees, sort out the paving and consider adding outdoor lighting: It needn't be expensive and can really add the wow factor to your home. Just make sure it's on a timer.
4. ADD CREATIVE STORAGE. Space under the stairs? Transform it
into a storage cupboard, home office or downstairs loo.
5. CARPETS. Shoddy, worn carpets look awful and will detract from the value of your home. Ideally renew carpets every five years
6. CONVERT THE LOFT. It is estimated that you can add 20% to your home value with a well done loft conversion. Create extra space – ideal for teenagers or a master suite – without the hassle and cost of
moving.
7. KITCHEN AND BATHROOM. It's always worth updating tired kitchens and bathrooms. Not only will it improve your home but, when it comes time to sell, a clean, smart kitchen and bathroom will help attract great offers.
The Scottish Homebuilding and Renovating Show takes place at the SECC on May 21 and 22.