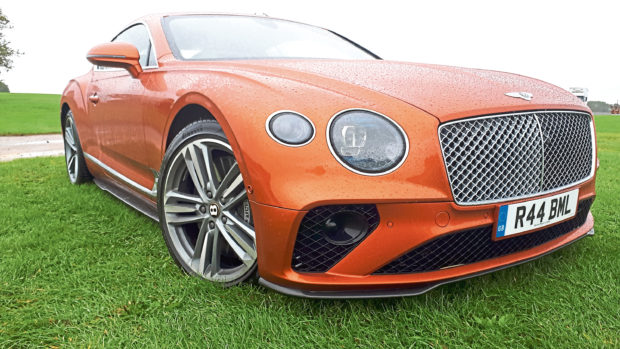 It's the ideal car – especially with the dramatic Orange Flame paint job – if you want to "flash the cash".
In a more sedate colour, the Bentley Continental GT is a superb example of quality automotive engineering, built by a team of 4,000 at the company's headquarters at Crewe in Cheshire.
Whatever the version you go for, you'll need some serious cash. In the case of the test car, that's just short of £200,000, but it did come stacked with optional extras which made what was already a splendid specimen that bit more special.
It bears a classically British badge and every one sold is a crucial factor in supporting the British car industry, even though the company has been part of the giant Volkswagen Group since the late '90s and many of its components are shared with other models in the wider group, which includes Audi, Bugatti, Lamborghini and Porsche.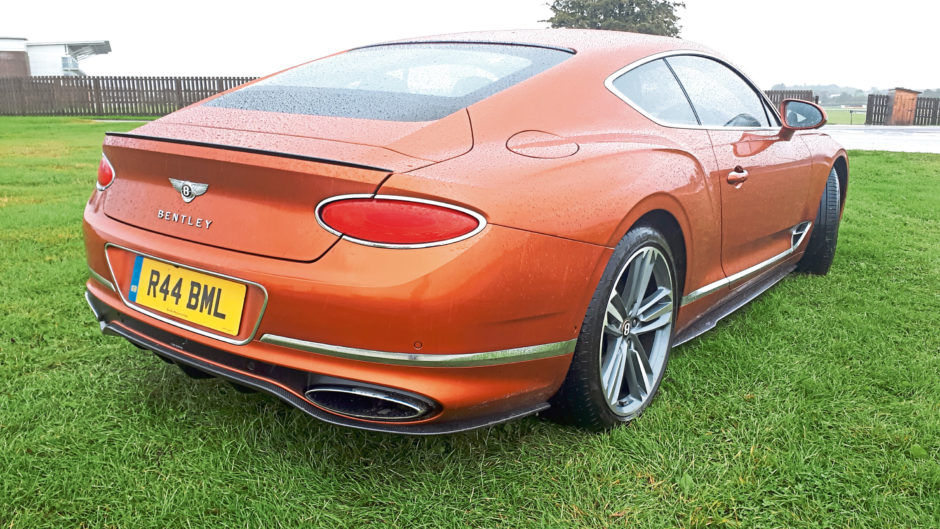 The workforce at Crewe who design, engineer and put together Bentley's four-model range are proud to be part of what the company confidently proclaims is the world's most sought-after luxury car brand.
That claim could be challenged by some others, not least the other stalwart of British car-making, Rolls-Royce Motorcars, also German-owned by the BMW Group, but let's not worry about such details.
I certainly wasn't bothered as I was handed the keys of this wonderful beast with its magnificent paintwork, bright chrome and massive 21-inch five-spoke wheels.
I'd have been happy just to sit and look at its flowing lines, bold front end and bulbous arches, but I wanted to experience what that sort of money feels like on the road.
That was going to have to wait because opening the massive driver's door revealed a palace of luxury Brunel leather upholstery and luscious liquid amber veneer across the fascia and centre console.
The basic price of the car is just under £160,000, which is more than some people would pay for a house, but the test car had no less than £33,590 of "extras" – the sort of money many people would think twice about spending on a whole car.
More than £8,000 of that was for the Mulliner Driving Specification, which covered the quilted seats, diamond embroidery on the door casings and rear quarter panels, indented leather headlining, sports pedals and embroidered Bentley emblems.
Another £6,000 was for the touring specification of lane assist, adaptive cruise control, night vision and head-up display, while £6,500 provided the "Naim for Bentley" premium audio system.
The rest of the extra cash was for the likes of the heated, cooled and massaging seats, ambient mood lighting and hands-free boot opening.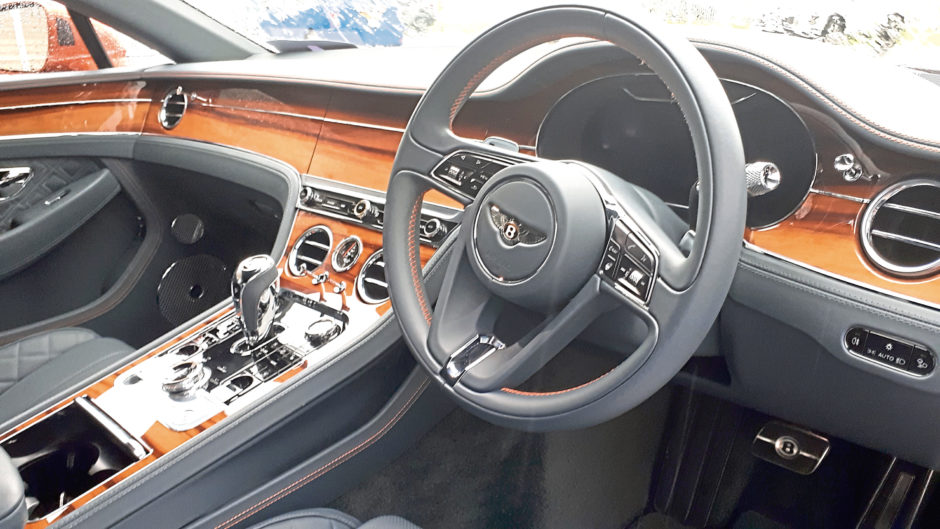 It is a fabulous cockpit. When you hit the ignition button, the middle of the dashboard rotates to reveal a foot-wide high-quality display which is the largest touchscreen ever fitted to a Bentley.
The screen controls sat-nav, DAB radio, the vehicle settings and phone and connectivity, switching between menus, but if the technology is too much for you, the screen can be rotated out of sight again to be replaced by analogue instruments.
For such a big car, passenger space in the back is far from generous because of its coupe-like design, but it's perfect for a couple of very lucky toddlers or just about adequate for a pair of vertically-neat adults. On the plus side, the boot can easily accommodate big cases, golf clubs and squashy holdalls.
Behind the wheel on the open road, it feels at first like a massive machine, but it's remarkable how quickly you can settle into this superbly comfortable environment. It's built on a platform developed with Porsche and underpins its Panamera, but has been adapted to give the Continental the ability to move effortlessly from limousine luxury to supercar performance.
Sit back and relax in its sumptuous surroundings and it simply swallows the miles, happily cruising along at the legal limit with barely a murmur. When the fancy takes you, turn off the main routes and, despite its size, it'll confidently tackle the twists and turns of country lanes without a grumble.
I loved the luxury, the performance and the superb quality of design, engineering and build – but couldn't help thinking about the price tag.
For that same 200 grand, I could have a working week's-worth of tasty cars to offer a great variety of drives and whatever suited my mood on any particular day.
THE FACTS
Model: Bentley Continental GT
Price: £159,100 (£192,690 as tested)
Engine: 5998cc W12 cyl
Performance: Max speed 207mph, 0-62mph in 4.5 seconds
Economy: 23mpg
Emissions: 278g/km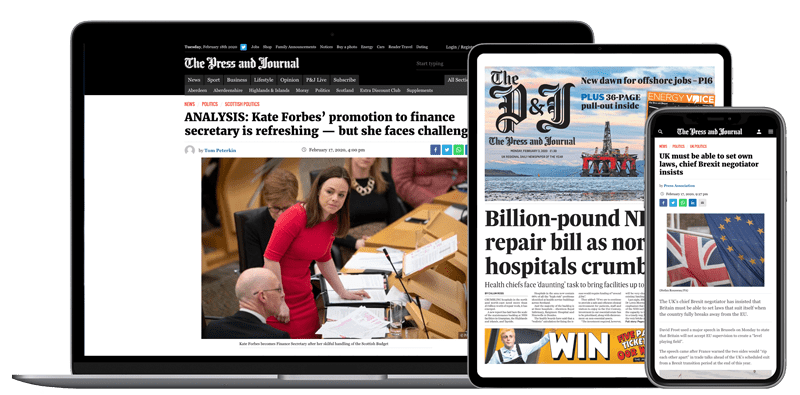 Help support quality local journalism … become a digital subscriber to The Press and Journal
For as little as £5.99 a month you can access all of our content, including Premium articles.
Subscribe