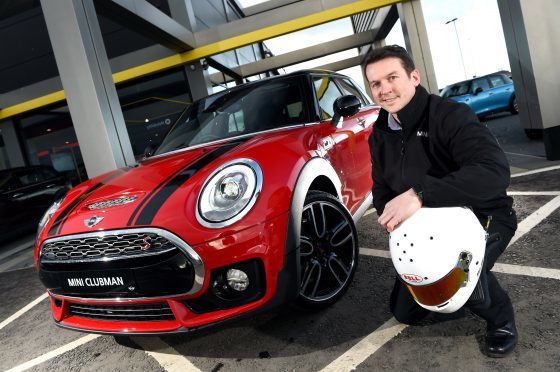 For years, the name John Clark has been synonymous with the world of motorsport racing.
It seems fitting then that one of his employees is following in his footsteps by jumping in at the deep end of the Scottish Motor Racing Club (SMRC) Championships this year.
With only some go-karting experience as a child, John Duncan, sales manager for John Clark MINI Aberdeen, will be among the drivers when the event kicks off in April.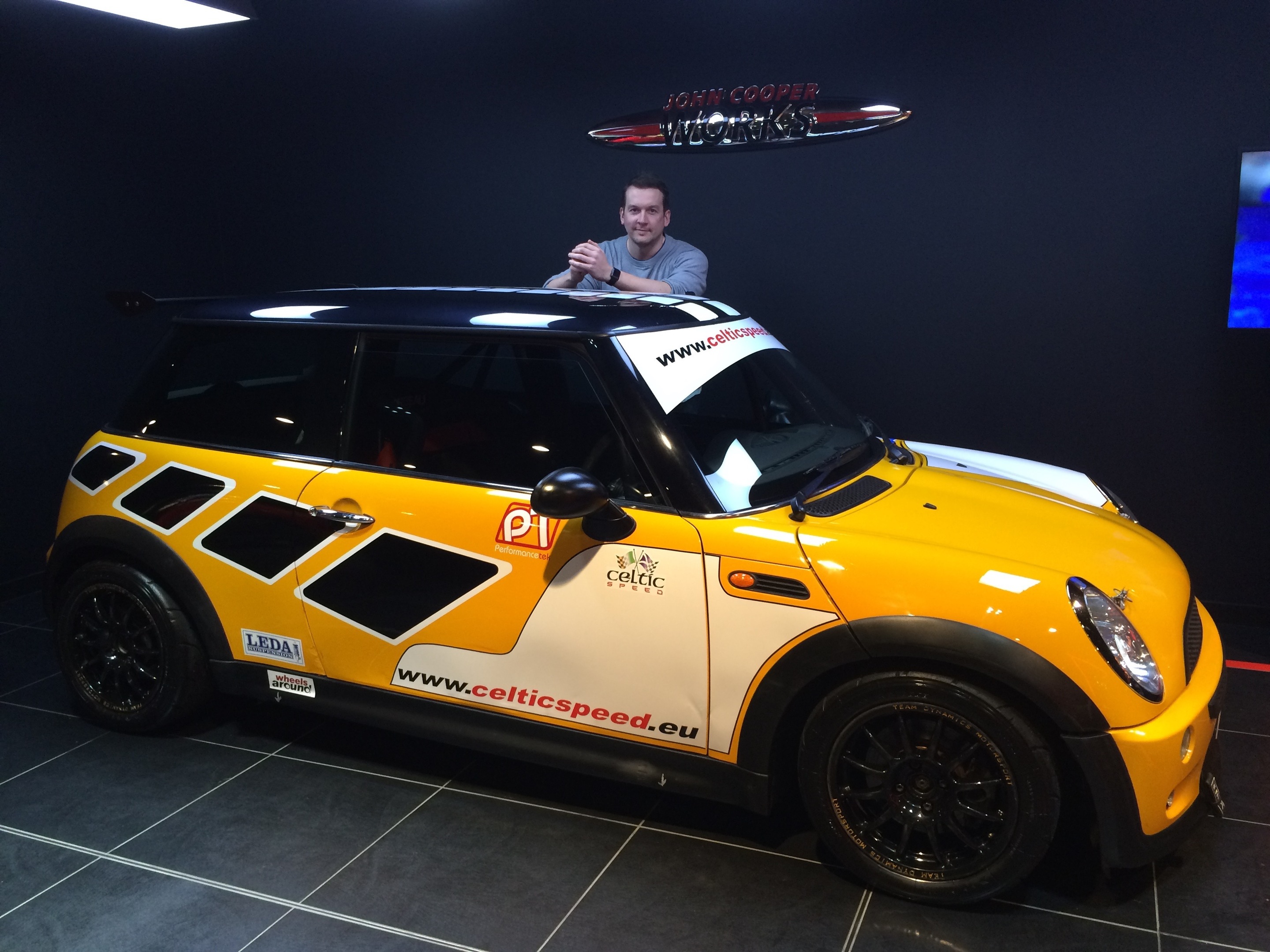 It was watching a former colleague, Hannah Chapman, that inspired him to make a life-long dream a reality.
"I had never even driven a Mini before I started working here. And so it's working here and being involved in the product that got me excited about it," John said.
"Hannah is also now my teammate. She was the 2015 Ladies Champion and I used to work with her here. So that's how I got into this club racing. It was going down to Knockhill to see her. She was the inspiration, watching her do it and thinking to myself I really want to get involved with that."
His car is a track-ready 2005 Mini Cooper previously owned by another competitor and he has already had his first test day. And although it was torrential rain, he did manage to get up to speed by the end of it.
He said when he spoke to other competitors they told him that your first drive can be quite daunting, intimidating and scary. And although he had some nerves the day before it, they all disappeared by the time he suited up.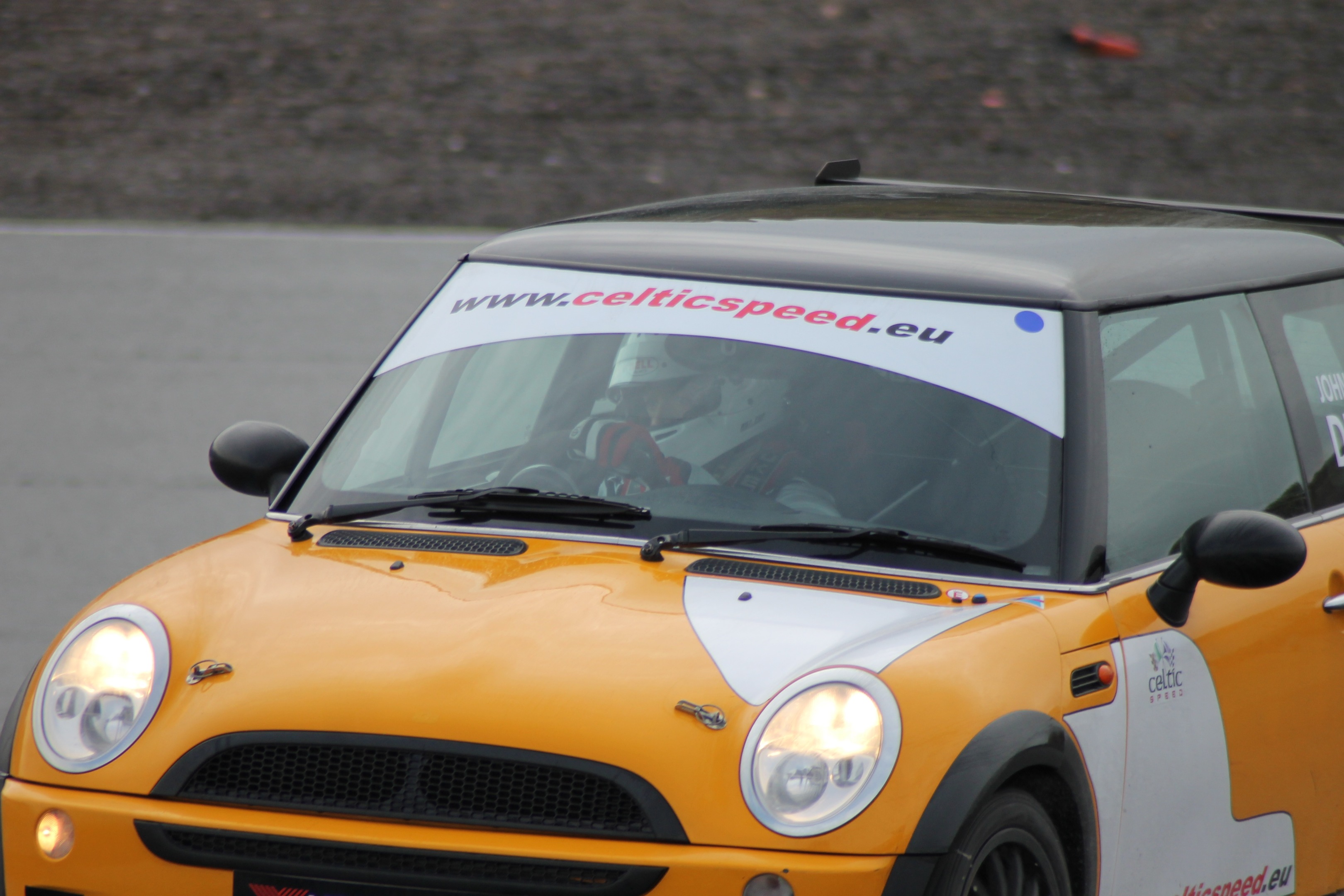 "I didn't actually feel any nerves strangely enough," he said.
"One of my biggest concerns was having committed this amount of time and money to it so far that I wouldn't enjoy it. That was blown out of the water straight away, it's fantastic. I just wondered why it has taken me this long to start doing it in the first place. I've been years going down to watch the races so you are aware of the speed and the noise, but that first time you sit in the car and fire up the engine, that got the heart racing."
All the championship races are held at Knockhill in Dunfermline – with one away day at Donnington Park in Derby – where drivers can reach up to 95mph on the circuit.
It is exciting but it can also be dangerous. Knowing that something can go wrong is "part and parcel" of it John told me.
He said: "It's going to go wrong at some point during the season. It is a non-contact sport but it can still be quite physical. You are going to pick up damage, you are going to have spins, especially in your first year when you are just learning. It's part and parcel of it, you just have to try and keep it to a minimum."
With less than a month to go before his first race, John is well ahead of the game with three sponsors already signed up – Red Current Solutions, Inspire Signs and Graphics and the Give a Greyhound A Home organisation.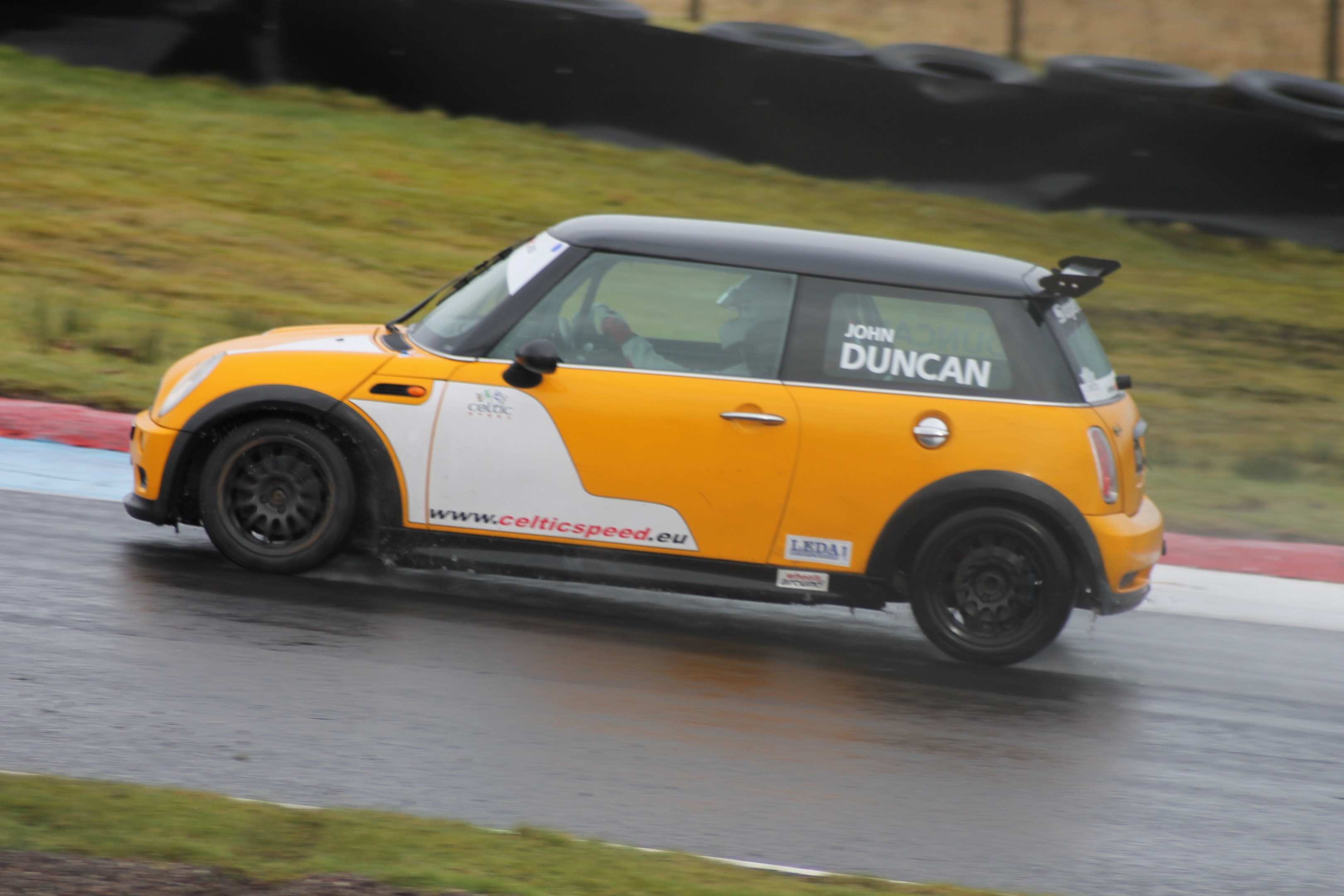 His employers – MINI Aberdeen – have also been really supportive. John said as well as giving him the time to take part in the first place, they have also offered him a car to travel up and down to the races with.
He is still on the look out for more help to achieve his dream.
"It's an expensive thing to do, it really is, but it gives companies the opportunity for television coverage, there is a huge number of people who attend the races, and a huge online presence for it too," he added.
John will be racing alongside Hannah, plus two more drivers, as part of the Minimax team – another well-established name in the motoring world.
So will the nerves return when he steps into the driver's seat for his first race?
"There's no doubt I'll be nervous," he said.
"I've got a great team behind me. I've got some great advice and coaching from Hannah so the aim for the race is to finish. Once we've done that, we'll see where we end up and go from there."
It's a realistic goal to begin with but John admitted he does have his eyes set on another prize, getting a strong performance in the championship's newcomers cup, which is awarded to those with two years of motorsport experience.
In the meantime he is getting ready for his debut – and reminding himself just how lucky he is.
"It's something I've always wanted to do and I think to get the opportunity to do something you've dreamed of doing is probably quite rare for a lot of people," he said.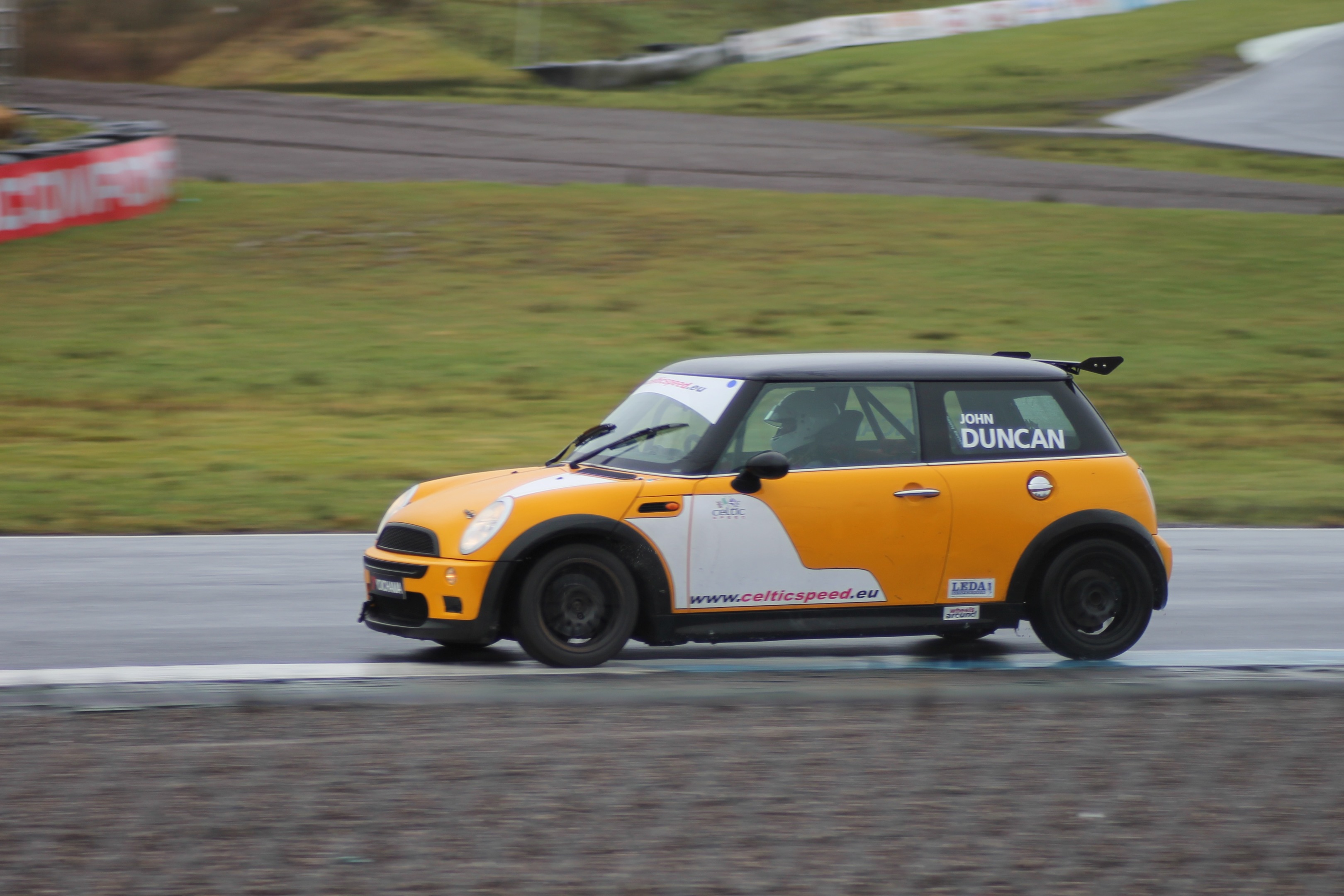 "So that's why I'm committing so much time and effort to it, it means the world to me to be able to do it and I want to make the most of it."
If you want to follow John's progress through the season or become a sponsor, you can do so on the SMRC website and his dedicated Facebook page: www.scottishmotorracing club.co.uk or www.facebook.com/ JDMINIRacing/?fref=ts