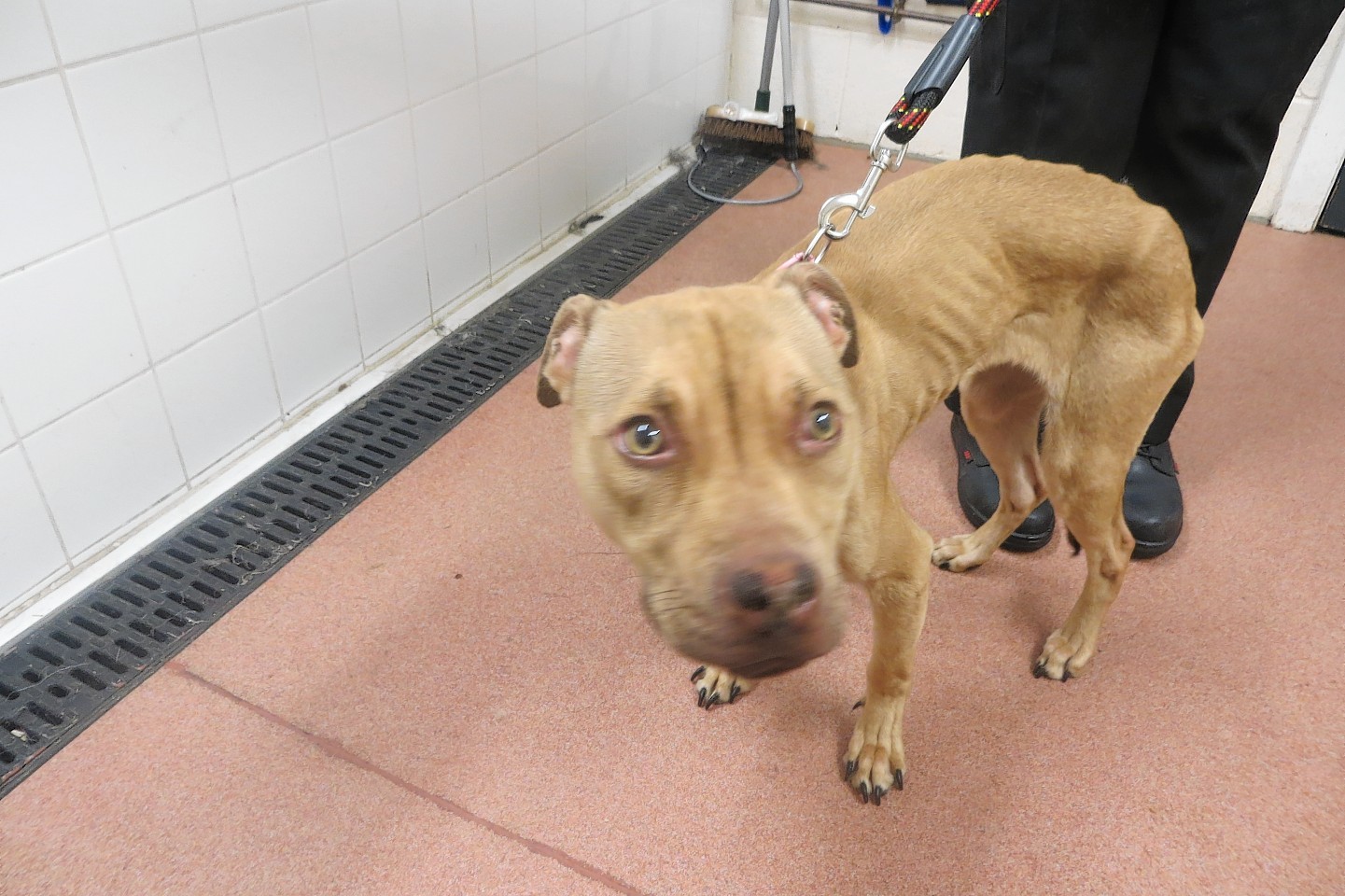 A north-east woman has been banned from keeping dogs after she neglected her pets so badly that one of them died.
Shona McBain admitted causing Staffordshire bull terriers, Roxy and Lexie, and lurcher Ruby "unnecessary suffering" in a case the Scottish SPCA has branded one of the "most shocking" it has ever seen.
Inspectors who visited the 39-year-old's home in Aberdeen last year said they found all three dogs in severely emaciated states after she failed to get them vet treatment or give them adequate nutrition.
Roxy, in particular, was so thin when she was found, with her skeleton showing through her fur, that they had no option but to put her down.
At Aberdeen Sheriff Court yesterday, McBain, of 41 Logie Place, was ordered to carry out 135 hours of community service and was banned from keeping dogs for three years after Sheriff Graham Buchanan condemned her "drastic" behaviour.
The Scottish SPCA inspector who led the case said it was one of the worst she had ever dealt with – and that she was disappointed McBain had not been banned from keeping animals for life.
Inspector Fiona McKenzie also described the heartbreaking state the dogs were discovered in.
"Roxy was like a skeleton. The temples of her head were extremely sunken and she had no fat or muscle at all," she said.
"When we removed her from McBain's property she was unable to walk and had to be carried the short distance to
our van.
"Roxy was in a semi-collapsed state when we got her to the vets. Ruby was also very thin, while Lexie was given a body score of 1 out of 5.
"Tragically, Roxy's condition deteriorated overnight and there was no option for the vet but to put her to sleep to end her suffering.
"Thankfully, Lexie and Ruby made full recoveries in our care and we have since found them loving new homes."
McBain was charged with neglecting her pets between April 1 and June 24 last year.
Her solicitor, Mike Shepherd, said his client had been going through a particularly "stressful" period in her life when she let the care of her dogs slide, and that she did not realise the harm she was causing them.
"To say she is remorseful is an understatement," he said.