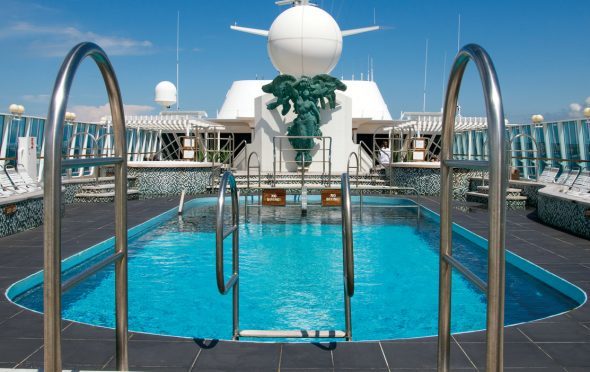 Standing on deck, dressed in finery and sipping a cocktail, I gazed open-mouthed at the spectacular scenery surrounding me.
A few minutes earlier I'd attended a captain's cocktail party, and now, with the early evening sun beating down, I was staring at some of Mother Nature's greatest handiwork.
Carved by glaciers, Lysefjord is surrounded by rocky walls which, depending on where the light hits, can create images which look reminiscent of trolls. The inky black water is as deep as the cliffs which stretch more than 3,000ft into the sky.
It was simply stunning and thrilling at the same time, especially when our ship, Fred Olsen's Balmoral, sailed below the fjord's famous landmark overhanging cliff, Pulpit Rock. Should it plunge into the water it would create a tsunami.
This was one of many memorable moments created during this cruise, during which I had to pinch myself – for several reasons.
To begin with there was the sheer beauty of the landscape which ranged from sky-scraping snow-capped mountains and endlessly deep fijords, to rolling lush green countryside covered in full-blossom apple trees, while every village and city looked like a pretty postcard magically brought to life.
Then there was the thrill of cruising for the first time.
The Balmoral, we quickly discovered, is a luxurious floating hotel where your every desire is catered for with style, grace and a friendly smile.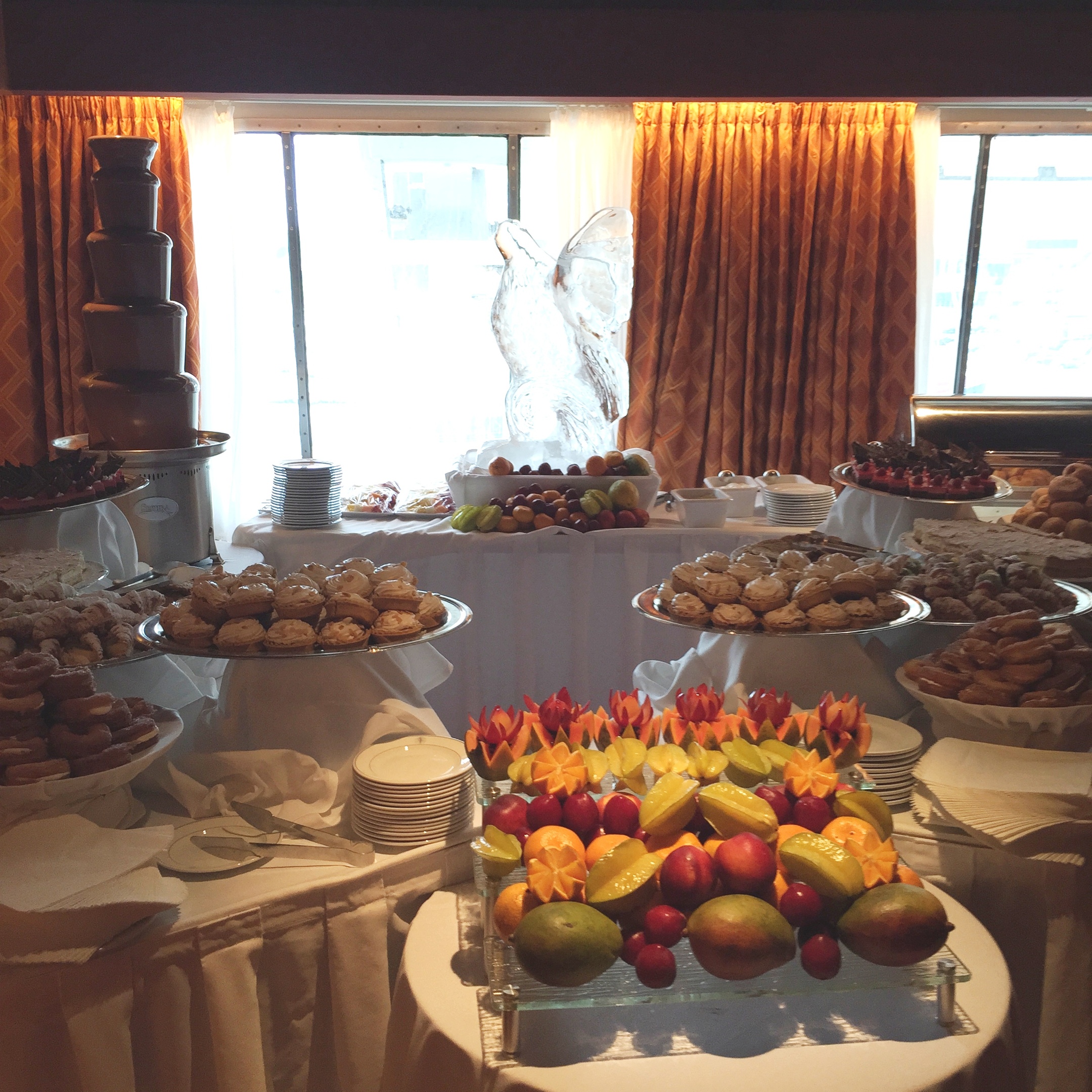 Last but not least there was the company. On a five-night cruise like this to the Norwegian fjords, there's plenty of time to make new friends and acquaintances. One of the new 'pals' my partner Andy and I made included former Sex Pistol, Glen Matlock who was also making his cruising debut.
Having a former punk rocker on board was a good example of how cruising had changed over the years. It's no longer for the few, but for everyone – even those who once rocked the establishment!
Day one began in fine style from the Port of Tyne near Newcastle – although next year there will be no need to travel to England as the flagship Balmoral will offer cruises sailing from Edinburgh.
Checking in was an absolute delight compared to flying. Park the car, drop the luggage off with a porter and it magically appears in your cabin. There's no long queues at passport control and a there is a huge amount of staff on hand to ensure your check-in for departure is smooth and quick.
Catching sight of the Balmoral for the first time was exciting. Although regarded as a small cruise liner by today's standards, she looked pretty big and impressive to us. Measuring more than 715ft, she can carry 1,350 guests with a crew of more than 500 to look after them.
Before boarding – and this is something which happens every time you embark/disembark or enter any public space on board – you must clean your hands with a special handwash to avoid an outbreak of Norovirus. It's good practice and something you get used to doing quickly.
Facilities onboard include three top-end restaurants and a stylish cafe and grill bar; a light pub, marquee bar, bookmark cafe, observatory lounge, lido lounge, and the Neptune lounge – a theatre/cabaret-style venue.
The Atlantis Spa on the Highland deck rivals anything you'll find in the city but benefits from huge windows which allow you to watch the world go by as you chill out. The fitness centre, located above the bridge is well appointed and it was a rather surreal experience to find myself frantically cycling on an exercise bike while gently sailing along a fjord.
Other facilities included a card room, gaming tables, two swimming pools with four Jacuzzis, a boutique and shop stocking any last-minute items you have forgotten to pack.
Our twin-bedded room on the sixth level/main deck exceeded our expectations as it had an en-suite bathroom, plenty of storage space, TV and radio, a dressing table/desk and large picture window. Each room is also equipped with a hairdryer while suited accommodation has a fridge and entertainment system.
Sailing from Port of Tyne was a great experience with lots of people waving from the shore. While crossing the North Sea, a mist descended but we didn't mind as there was a huge ship to explore before dinner. Even on a foggy day it was fun to be outside walking the decks.
Walk four times round the ship and you've walked a mile – surely that's worth at least one gin and tonic?
I'm told it's a rumour that sea air shrinks your clothes, but ours certainly felt a lot tighter by the end of our cruise. Perhaps not because of the sea air but the food. It's very difficult not to over-indulge as there's some fantastic dishes available, round the clock.
Guests can dine in any of the restaurants at any time and it's fun to choose a different venue for each meal. There's always a buffet where you can help yourself but if you'd rather be served that option is also available to you.
From breakfast to dinner, the variety of food is outstanding. Scandinavian herring rolls or a traditional full English for breakfast, the choice is yours.
Steaks, tender beef, succulent chicken, oceans of seafood including lobster and scallops, pastas, wonderful selections of salads and soups, and a mini-mountain of desserts to choose from every day.
There's also special dining events. We sampled afternoon tea in the observation deck and tucked into a fabulous Oriental feast another night, while having dinner al fresco in The Grill restaurant was just knockout.
There's an all inclusive drinks package available for £25 per person per night – good value if you're planing to have wine with your meals, and soft drinks or alcoholic drinks during the day.
Every morning a copy of the ship's newspaper, The Daily Times, was delivered to our cabin, which highlighted what's on. On average that was more than 40 events to try each day ranging from talks with guest speakers to craft classes, dance lessons, live music and theatre shows. The choice was huge and you'd struggle to fit everything in so you have to be selective.
We spent much of our time on deck, soaking up the views and watching the world go by. Approaching the coast of Norway for the first time reminded me of Scotland's West Coast but on a much grander scale. It got even more dramatic as we sailed along the glassy water of the fjords, while some of the waterfalls had to be seen to be believed.
Not every cruise ship can visit these fjords but the Balmoral can because, while she is the largest of the four cruise ships operated by Fred Olsen, she is small enough to navigate some of the fjords which larger ships can't due to bridges which cross them.
Our five-night foray into the fjords included a day visit to Bergen. We awoke to find ourselves berthed within walking distance of the UNESCO-listed Bryggen Wharf, home to some wonderful timber buildings and a very busy marketplace.
We'd booked a shore trip which included a bus tour of Bergen and a ticket on board the funicular railway which takes you to the top of Mount Floyen, from where there's panoramic views of the area to be enjoyed.
Our guide was superb, giving us a potted history of Bergen, a city occupied for years during World War II, which left its people desperately poor. We also learned about fishing and rope making industries; how oil had changed the country and how everyday life is for Norwegians. The bus tour included several stops en-route which allowed us to stop and take pictures.
We also explored the city under our steam and during our walkabout discovered friendly locals, fabulous parks, grand museums and galleries and a huge variety of shops. Prices are higher than at home but the advantage of being on a cruise means you can return to the boat for lunch before heading onshore once more to explore.
Another highlight was stopping in Eidford, a small village at the head of Norway's second longest fjord, Hardergerfjord. We had hoped to try kayaking on its still waters but all the places for this excursion had been snapped up so we set off on a coach trip visiting local beauty spots, of which there are dozens, and following the cider route.
This part of Norway grows a huge amount of apples. We visited Nils Lekve's traditional fruit farm where he makes apple juice, cider and brandy. Following a talk from Nils, we sampled several glasses of his produce. Some ciders tasted like Champagne while the brandy was pretty strong! Thankfully drinks were served with local delicacies which helped soak up the alcohol.
We spent the afternoon in Eidfjord, a teeny village that is breathtakingly beautiful. To describe it as stunning is to do it a disservice.
We followed a well-marked path and loved seeing the different styles of local houses and admired the huge snow-capped mountains, which surround the village, many of which have shimmering waterfalls cascading down them.
Sailing out of the fjord, the captain sailed close to the breathtaking Voringfoss Waterfall, the biggest, most impressive waterfall I've ever seen while the sound of it roaring down the mountain was utterly memorable.
This was the perfect end to our time in the fjords and as we set sail for home, we headed outside once more to greedily lap up the last of the sunset, raising a glass to Mr Olsen and making a promise that this won't be the last time we visit Norway or enjoy a cruise.
THE HOLIDAY
A similar cruise on Fred Olsen Cruise Lines on board the Balmoral in 2018/19 will sail from Edinburgh (Rosyth).
The five-night L1813 Five-Night Fjords cruise departs on May 26, 2018.
Prices start from £649 per person.
Ports of call: Edinburgh (Rosyth) – Cruising Lysefjord – Bergen – Eidford, Hardergerfjord – Cruising Hardergerfjord – Cruising to Fureberg Waterfall, Maurangerfjord – Edinburgh (Rosyth).
See http://www.fredolsencruises.com/places-we-visit/cruise-holiday/five-night-fjords-l1813?referrer=7&isback=1
Alternatively try Balmoral's Five-Night Fjords cruise (L1809), departing from Newcastle on May 3,  2018. Prices for this cruise start from £649 per person.
Also departing from Edinburgh next year is the 14-night L1815 Scandinavian Capitals & St. Petersburg cruise, departing on June 9, 2018. Prices start from £1,799 per person.
Visit http://www.fredolsencruises.com/places-we-visit/cruise-holiday/scandinavian-capitals-and-st-petersburg-l1815?referrer=7&isback=1
And the seven-night L1817 Diamonds, Chocolates & Canals cruise, departing on June 30, 2018. Prices start from £899 per person. Visit http://www.fredolsencruises.com/places-we-visit/cruise-holiday/diamonds-chocolates-and-canals-l1817?referrer=7&isback=1
All prices shown are based on two adults sharing a twin-bedded interior room, and include accommodation, all meals and entertainment on board, plus port taxes.
Further information available at www.fredolsencruises.com or call reservations on 0800 0355 242.